Apple Watch Series 5 – Is it Worth Upgrading?
Apple just announced the latest edition of the bestselling Smart Watch and the question most of us are having is if it's actually worth upgrading from a series 4 or a series 3 since they are both very capable devices especially with watch OS 6 which is about to launch. I've upgraded my Apple watch basically every year but it seems like the series 5 has the least amount of changes year to year since I can really remember. So much so that this year Apple actually decided not to sell their previous gen for a lower price but instead they discontinued it and now they're still selling the series 3 a half the price of series 5.
OH do check out our Fake Apple Watch article if you want to grab a replica at an amazing price.
Now one brand new edition is the new titanium model which comes in two finishes and as a comeback we once again have the ceramic model. So for those that are stuck with a series 3 because of the ceramic model that you love you will likely want to make the upgrade now. In fact I will just put it right out there if you own a Series 3 and you're considering upgrading I absolutely would. There were so many updates from the series 3 to the 4 which of course are now carried over to the new one. You'll get a big design change with a rounder sleeker design and larger displays with rounded corners.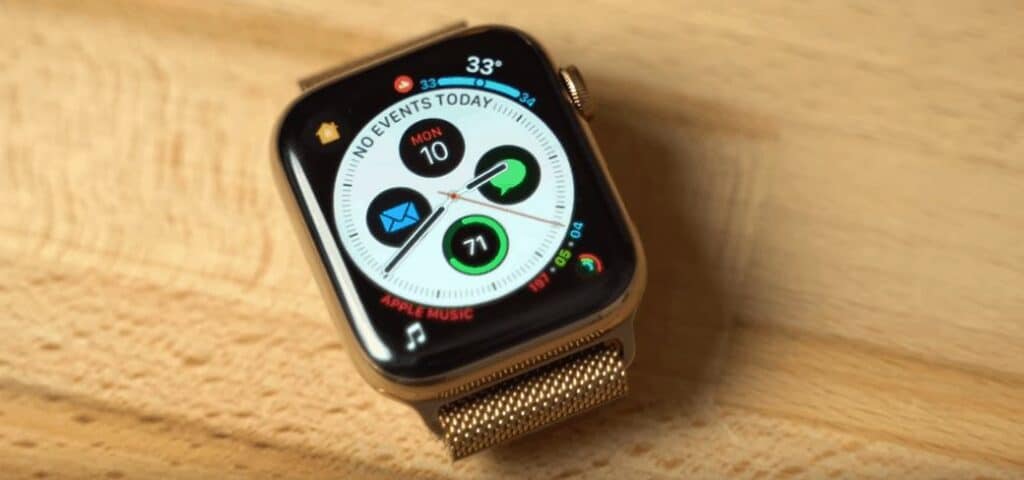 The bottom is thinner and all glass and the side button is flush with the crown providing haptic feedback. Sensors are more accurate, there's fall detection and you could take ECGs which can now be used in different apps like rocket body. Even though battery life is rated the same, I had a noticeable improvement moving to the series 4 from the 3 and I expect that series 5 will actually be better in the real world. That's likely thanks to the new S 5 processor which is more efficient and because of that processor things will be noticeably snappier as well. Now one big improvement will be being able to use Siri by just raising your wrists and talking. I rarely use Siri on my watch before the series 4 because I was just slow and cumbersome, but this feature makes it much more usable. The same thing goes for the speaker that's 50% louder and along without a better mic, as I said before you should definitely upgrade from the series 3.
Now what about the rest of us who made the big jump last year? Are the extra features worth upgrading? Well for me personally yes, but before I tell you why, let me tell you about something else that is absolutely worth it and not just for me but for everyone.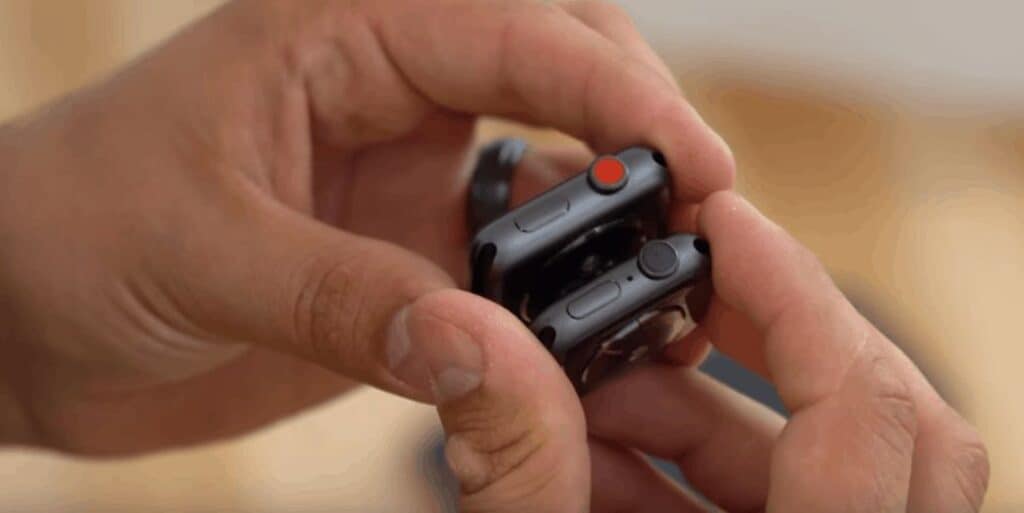 Now I absolutely love my Apple watch and it's probably the biggest thing that is locking me into using an iPhone. But my biggest complaint has been the display that shuts off. Not only does this look worse than an actual watch with a face but at times I could be very inconvenient having to lift up your wrist and look before it turns on and shows you your notifications or the time. Now I understood why Apple made this design choice when I bought the series zero because the battery life was terrible but throughout the years it kept getting better and I can now use my series 4 for two full normal days. That was no longer an excuse. The thing I really wanted from the series 5 was an always-on display. Not only did Apple finally deliver on this but instead of it just being a software option that will end up really impacting battery life, they created a whole new display technology called low-temperature polycrystalline oxide which allows the display to refresh at as low as one frame four seconds which is perfect for a SmartWatch. Now you'll have all of your info at a glance and when you lift it up the display will just get brighter. The newly updated ambient light sensor should also help with this. The next hardware upgrade is 32 gigabytes of storage that is included with even the base models, double what the series 4 has. So if you felt limited by how much apps photos and music you could keep on your watch this will be a welcome addition. But for me personally 16 gigabytes was more than enough.
The last major addition is the compass which will do things like indicating the direction you're facing which helps with navigation and showing TrueNorth in the new compass app which also displays inclined elevation, latitude and longitude. Along with that series 5 will also get a Meridian watch face. I can definitely see this feature being very enticing for some people. Those are really the only major updates. Apple did introduce the watch studio and some new bands of course but you can buy those separately. To wrap it all up, if you own a series 3, absolutely upgrade. But if you already own the very capable series 4, I think that most people should probably keep it for another year, that is unless you really want to have an always-on display or you can really benefit from having a compass.
Read also:
Tyrone Young is an award-winning author, researcher and the founder of TheMiniBlog. He has been a content marketer for over 10 years and his main goal is to provide readers with quick hacks, guides and reviews on everything Mini. Based out of the UK, Tyrone likes to take long walks on the beach and take care of his two puppies when he's not busy writing.