Best Apple TV Shows UK 2022 | Series to Binge Watch
Looking for the best Apple TV shows in the UK? Well, here are some of the top recommended shows on Apple TV that you need to watch right now. Read further to know more about them.
Watching TV shows has become quite popular in recent times with everyone talking about some show or the other they've finished streaming on the internet. Most of these conversations are definitely about the good shows that they've watched. 
You might hear about shows on Netflix, Amazon Prime, HULU but only a few talk about shows on Apple TV. Well, Apple TV has a lot of shows and let me tell you, it's one of the most underrated OTT platforms because they've a huge collection of amazing shows to watch. 
I got an Apple TV subscription 2 year ago and started exploring shows on this app. By now, I've watched around 20+ shows and most of them are super hits. You'll find various genres ranging from romance, to tech related and each genre has wide options to choose from.
Without further ado, let's find out some of the best Apple TV shows UK to binge watch. 
Recommended Read: Will UK Apple TV Work in the US or Abroad?
Top 10 Best Apple TV Shows UK
Little America
Little America is one of the most heart-warming shows that I've ever watched. It depicts the lives of immigrants who have moved to America who're dealing with different kinds of cultural clashes and how each one of them are trying to survive it.
You'll find 8 different episodes and each episode is a different story so you don't need to watch them serially. Some of the top actors like Kunail Nanjiani, Lee Eisenberg and Emily V. Gordon etc. are a part of this show.
From a Ugandan baker spirited to be successful to the Gay boy who found the relevance of his identity, each episode has a different yet engaging story. Each episode is about 30 minutes only. I remember binge-watching this show as it was so relevant and engaging. This anthological series is inspiring, motivating and worth watching. 
Seasons: 1 Season, 8 Episodes
IMDb rating: 7.4/10
Run Time: Average runtime per episode – 32min
Home Before Dark
Home Before Dark was the first show I watched on this platform and needless to say, it's one of the best shows on Apple TV UK. It's a mix of life's dark side and innocence that will unfurl with the plot. I'm extremely impressed with this show as it felt very organic and wholesome while I watched it.
The story is about this little 9-year old girl who moves to a lakeside where her dad was born where she leads a very interesting case of crime and mystery. It has two seasons and mind you, it gets even better in the second season where you know the real reason for Richie's death.
Many reviews said that it was falling apart at the end of season one but I never felt a moment like that when I was watching the show. Each episode kept me intrigued and thinking about what's going to happen next. Do watch this show for a good time!
Seasons: 1 Season, 6 Episodes
IMDb rating: 7.5/10
Run Time: Average runtime per episode – 32min
Trying
Trying is a light comedy show that only has 2 seasons so it's a quick binge. It's the kind of show you'd want to watch after a long and tiring day at work. I especially loved the characters of Nikki and Jason as both of them are extremely relatable. The background music is also very soothing and happy.
I cried happy and sad tears in almost every episode, yeah! It's that good. You'll understand what someone goes through when they're trying to conceive or adopt a child perfectly through the character of Nikki. If you're a fan of witty humor, this is definitely your show. This will definitely be one of the best Apple TV shows you've ever watched, try it. 
Seasons: 2 Seasons, 16 Episodes
IMDb rating: 7.8/10
Run Time: Average runtime per episode – 30min
Dickinson
Dickinson is worth watching for it's plot as well as fantastic cast. Wiz Khalifa, Hailee Steinfeild, Adrian Blake etc. are a part of this show. What I love about this show is it's hilarious and inspiring at the same time. It's one of the rare shows with lesbian romance. I love how they portrayed Emily and Sue's romance and the struggle they face as they hide their emotions from each other.
Emily's character is so relatable and Hailee has portrayed it pretty well. You'll love it even more if you're a fan of old opera soaps with historical backgrounds. I'm not really a fan of old soundtracks which is why I'd prefer other shows over this but it's worth watching at least once. 
Seasons: 3 Season, 30 Episodes
IMDb rating: 7.6/10
Run Time: Average runtime per episode – 34min
Central Park 
Central Park is an animated sitcom which is literally a masterpiece if you're into musicals. It uses clever humor which is why I really loved it. The show is about a family who own Central Park while coping with their everyday misadventure and problems. Bob Burger's did an outstanding job with this show as well that I initially underestimated unless I watched it. 
I find myself randomly tuning into it's music as they're extremely catchy. I also loved how they have portrayed the development of each character. The plot is fluid and is very well put together. You're definitely going to enjoy this show. It's one of the best Apple TV shows in UK.
Seasons: 2 Seasons, 18 Episodes
IMDb rating: 6.8/10
Run Time: Average runtime per episode – 27min
Truth Be Told
I was quite hesitant to continue this TV series because the first episode didn't really interest me. However, I kept continuing to watch as my friend said I'd love it later and boy, he was right. Truth Be Told is one of the best thrillers on Apple TV. The actors have done a phenomenal job as the characters in the show are edge-gripping, just like the story.
Truth Be Told follows a story of a podcaster who gets his hand on an unsolved cold-case murder. It's adapted from a famous novel called Are You Sleeping by Kathleen Barber. I felt emotional and broke down during some parts of this Apple TV series as I was so involved while watching it. 
Seasons: 2 Seasons, 18 Episodes
IMDb rating: 7.1/10
Run Time: Average runtime per episode – 60min
Servant
Another thriller, Servant, is about a couple in Philadelphia who are in remorse after losing their child. The series kept me hooked because it's mysterious and dark that would engage you in all ways. To say the least, the plot involves psychological horror with an essence of drama.
Toby Kebell justified his role extremely well as if the TV show was his own reality. Servant will keep you guessing about what's gonna happen next but each time you'd fail to guess as the twist will completely change it.
This show is not really the best one for me because it's quite slow because you need to understand the character development and plot. However, it was a great watch. If you're into psycho- thrillers, this will be one of the best Apple TV shows for you!
Seasons: 2 Seasons, 20 Episodes
IMDb rating: 7.5/10
Run Time: Average runtime per episode – 36min
Ted Lasso
Ted Lasso is a great Apple TV show to watch if you're into sports. This show is about a football coach who's hired to train a professional football club in England. Interestingly, Lasso has no experience with professional training. There are two seasons and each episode has taught me a valuable lesson that we usually take for granted in our daily lives.
You'll fall in love with all the characters as you watch progressively. I laughed and also cried in this show which made my binge extremely endearing. Needless to say, the cinematography of this Apple TV series is one of the best so far. You should really go for this one if you want to watch something heartwarming and positive. 
Seasons: 2 Seasons, 22 Episodes
IMDb rating: 8.8/10
Run Time: Average runtime per episode – 45min
See
A dramatic Sci-Fi, See stars Oscar-nominee Alfre Woodard and Jason Momoa with 2 edge-gripping seasons. First off, I'd like to appreciate the cinematography, lights, graphics as well as the execution of this Apple TV series which is absolutely spectacular. 
It's set in a dystopian future where most people have been rendered blind and those who aren't are treated with disgust. The story takes an interesting turn when Baba Voss beats off all the limits to protect his children who are born with a pair of eyes. This might not be ideal for you if you're not into adventure and Sci-Fi. 
Seasons: 2 Seasons, 16 Episodes
IMDb rating: 7.7/10
Run Time: Average runtime per episode – 45-60min
Mr. Corman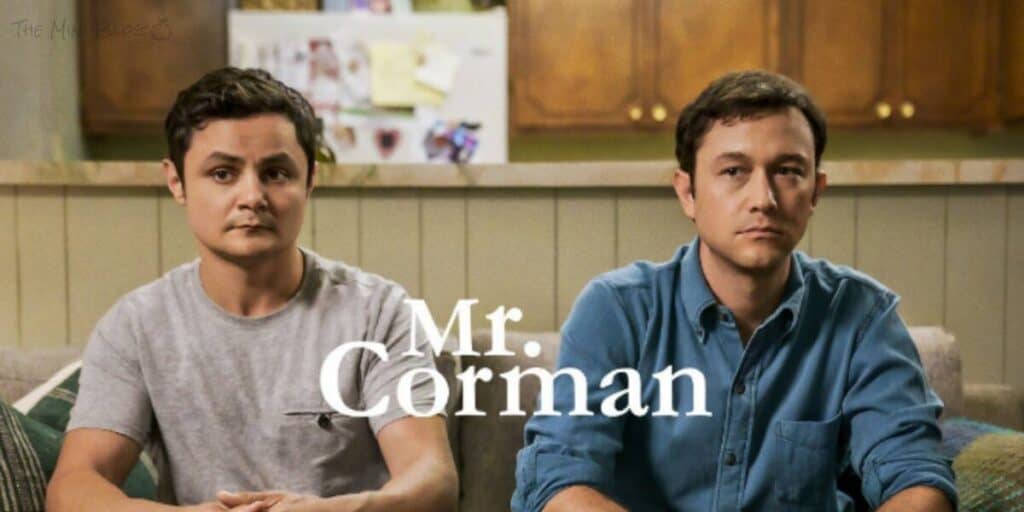 Mr. Cornman involves comedy with dramatic elements. I watched this show very recently, as soon as it came out on Apple TV. The show's script and acting is worth pointing out because it's one of the best that I've watched so far on this OTT platform. Mr. Corman perfectly encapsulates human life, the choices we make and the daily-life interactions.
I found this show very refreshing and relatable as an adult who is still trying to figure out so many things. The story is about a 5th standard teacher who is dealing with loneliness, anxiety and thinks that his life sucks. This comedy-drama was a great watch for me as it had elements of human psychology which is my area of interest.
Seasons: 1 Season, 10 Episodes
IMDb rating: 6.5/10
Run Time: Average runtime per episode – 35min
FAQ's
Is Apple TV+ worth it?
Apple TV+ does not have a vast collection of movies and TV shows but it does have some of the best. You can check out the 7-day trial for Apple TV+ in the UK and see whether it's something you might consider subscribing to.
How many Apple original TV shows are there?
Apple TV+ currently has over 22 different original shows that you can stream via their platform.
How much is Apple TV+ in the UK?
You can buy any Apple device from their authorized stores and get 3 months of service for free or you can opt for their 7-day trial and then pay £4.99 per month.
These above listed shows are definitely one of the best Apple TV shows in the UK because of various different reasons related to their plot, characters, cinematography etc. Check them out and let us know which ones are your favorite. Cheers!
Also Read: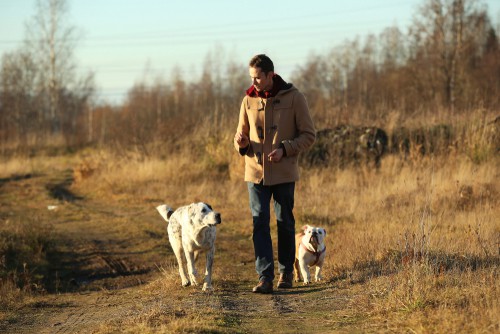 Based out of the UK, Pat is the youngest member of TheMiniBlog family and comes with extensive experience in all things Mini. He has been reviewing products for a while now and is well versed in everything related to mini gear and technology.