Best Apple Watch Straps UK – My honest review
Knowing which Apple Watch bands are the best might be difficult, especially with so many options available. Apple has its own assortment, but there are also a seemingly endless number of third-party Apple Watch straps to choose from.
Apple revised the Apple Watch design with the Apple Watch 4 and Apple Watch 5, culminating in the latest Apple Watch 6, however as the small and big sizes are interchangeable, straps made for prior versions will suit newer models.
All you have to do now is make sure you get the correct size. Apple Watches with a diameter of 40mm (small) and 44mm (big) are available, whereas previous Watches had diameters of 38mm (small) and 42mm (large) (large).
After you've figured out your measurements, the most important decision you'll have to make is which design you want and how much you want to pay. Some rings are subtle, while others are ostentatious, flashy items to flaunt.
Here is the list of the top 12 best Apple Watch Straps UK
Apple Sport Band
Apple Solo Loop
VeveXiao Braided Solo Loop
Clockwork Synergy Classic NATO Band
Shijzwd Nylon Elastic Solo Loop Watch Strap
Apple Nike Sport Band
Casetify Printed Apple Watch Band
Apple Leather Loop
Apple Braided Solo Loop
UAG Active Watch Band
Apple Modern Buckle
Apple Milanese Loop
Recommended Read: AliExpress Apple Watch Band Review 2021
Top 12 Best Apple Watch Straps UK
Apple Sport Band
If you don't want a band with a lot of holes, the original Sport band is still a good all-rounder.
It's pricey because it's Apple, but it's also constructed of superior materials than the knock-offs you'll find on eBay — which means you won't have strange things happen to your skin after a few hours of use.
It comes in fifteen colors to match most outfits, as well as a Product Red edition that benefits charity. You also don't have to worry about purchasing the appropriate size because the S/M and M/L straps are included in the same box.
Apple Sport Loop
Yes, it's an official Apple strap, which means official Apple cash, but we've found Apple's nylon bands to be extremely durable and pleasant. The Sport Loop is constructed of double-layer nylon and features a unique skin-side design with wider loops for cushioning and breathability.
Because it's a sporting design, the colors can be bright, but the Cerulean, Product Red, and Pink Sand variations are a little more subdued, and there are some appropriate blacks and greys as well. It's a good choice for NATO strap aficionados who don't want their Apple Watch's sensors covered.
Apple Solo Loop
With the Apple Watch 6 and Apple Watch SE, Apple introduced this all-in-one stretch loop strap. It's the first one-piece official Watch band, a rubberized coloured loop that wraps over your fingers and clicks onto your wrist.
It comes in a variety of dark and vivid colors and is a wonderful choice if you are bothered by buckles. The perplexing part is that it comes in nine different sizes, and you have to use Apple's sizing chart to figure out which one you are. However, if you purchase the proper size, it's a good choice.
VeveXiao Braided Solo Loop
Since 2017, Apple has provided a Pride watch band to the general public each year, and this is the latest one for 2020 (a Nike version is also available). It's the first time the brand has produced one in its traditional Sport Band design, and it's a bold and brilliant message of support and solidarity.
Because the strap is die-cut by machine and then compression moulded together, each color strip's seams are different.
Clockwork Synergy Classic NATO Band
These aren't NATO bands, because NATO refers to a certain type of strap that goes underneath the watch, whereas these are two-part Apple Watch straps.
There's a good old-fashioned US flag right next to a brightly colored Pride rainbow (though unlike Apple's Pride band, there's no charity benefiting here), and plenty of other alternatives, too, in these NATO-a-likes.
Shijzwd Nylon Elastic Solo Loop Watch Strap
Do you want to express yourself? It's simple with Shijzwd Nylon Elastic Solo Loop Watch Straps. Sunflower patterns, leopard prints, tartan, and a Love logo are among the several bands available, allowing you to distinguish out from the crowd.
Each watch strap has a stretchy construction that allows you to quickly slip the band over your wrist. That means you'll have to choose the proper size for you, but the convenience factor lends itself perfectly to this rapid fashion approach.
Apple Nike Sport Band
The official Apple/Nike Sport Band has the same robustness and design simplicity as the standard Sport Band, but it also has the compression-molded perforations – or "holes" as we call them.
Because the perforations allow your skin to breathe under the band, they make a major difference in the Apple Watch's long-term comfort.
The color selection isn't as extensive as it is for the standard Sport Band, and some, like the Black/Volt, are a touch too bright to wear outside the gym, but there are still some subtle tints like Teal Tint, Smokey Mauve, and Spruce Fog.
Casetify Printed Apple Watch Band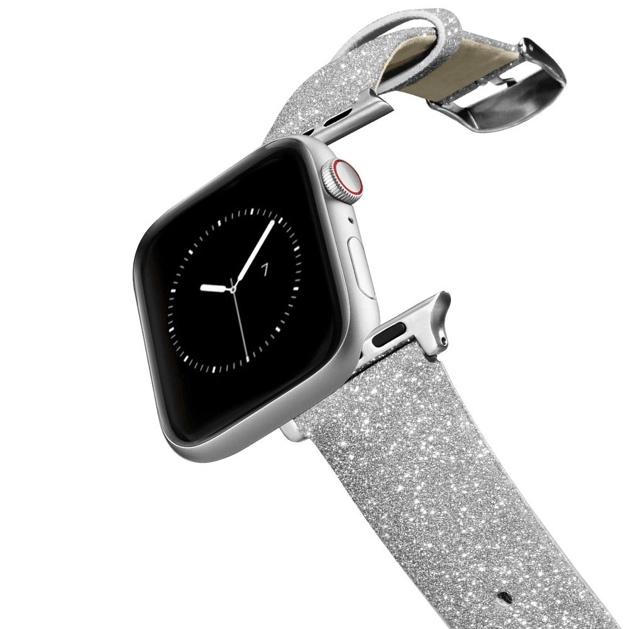 Casetify's printed bracelets are a lot of fun and perhaps less expensive than you think. The bands are made of cruelty-free imitation leather and come in a wide range of styles and colors, including animal prints and bright florals, as well as geometric patterns, emoji, and flags.
There should be something here to suit everyone's interests and styles: for example, there's a lovely black strap with dark red and grey blossoms that would look great with a good dress, or you can go retro with bright cheerful faces.
Straps are available in both watch sizes, with gold, black, or silver buckles and fasteners.
Apple Leather Loop
The Apple Leather Loop is a costly official strap, but it's a great one. It's available in yellow, brown, or black. The ingenious segmented magnetic closure is its show-stopper, ensuring a perfect and comfortable fit every time.
If you want to wear your Apple Watch to formal occasions or for work and think a basic rubber band isn't quite right, this is the band to get. That's what you get when you use leather from Arzignano, Italy.
This strap is only available in 44mm, thus it will only fit the larger 44mm Apple Watch 4 and 5, as well as the 42mm Apple Watch 1, 2, and 3.
Apple Braided Solo Loop
This is Apple's other one-piece strap, which was released alongside the rubber Solo Loop. It's constructed of a soft, stretchy silicone material that's threaded for a comfortable sensation. It has the advantage of seeming slightly more formal than other bands while yet being sweat and water resistant.
All you have to do now is make sure you have the proper size (see Apple's size guide), as there are nine to select from. However, there are only five colors to pick from, so you may be able to find a better option elsewhere.
UAG Active Watch Band
If you prefer the great outdoors, this is the strap for you. It's the perfect Watch band for the active lifestyle, available in orange, black, and camo and made of a high-strength nylon weave.
The appearance is completed with a large stainless steel buckle that is compatible with all Apple Watch models in both sizes. It isn't the most subtle of straps, but if you like the style, it will be a terrific wrist accessory.
Apple Modern Buckle
Apple's leather Modern Buckle alternatives are actually stunning and are so significantly less expensive than the Apple/Hermes options at $149/£149.
Apple has different colors in store depending on the season for the Modern Clasp, which is a smooth leather with a wide rectangular buckle that reflects the design of the Watch itself.
If you want an official Apple leather band with a non-magnetic design, this is a wonderful choice.
Apple Milanese Loop
The Milanese Loop band is possibly the most sought-after Apple Watch band, and its popularity is well-deserved.
Owners can get their feet wet with a cool-to-the-touch stainless steel band that ekes elegance and simplicity in its design for a similar price as the Leather Band.
You'll be able to tell if this band is right for you at first glance, and if it is, you can choose between classic silver and black.
Conclusion
As you can see there are a plethora of options to choose from if you want to customize your Apple watch according to your style.
There is no dearth of options and every sort of personality is represented when it comes to buying a strap for your Apple watch. You can go crazy when it comes to customizing your Apple watch.
So what are you waiting for , hurry and buy a new strap now.
Also Read: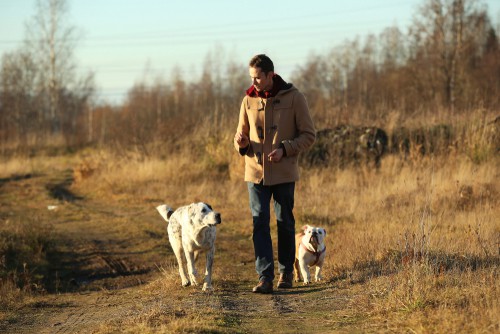 Based out of the UK, Pat is the youngest member of TheMiniBlog family and comes with extensive experience in all things Mini. He has been reviewing products for a while now and is well versed in everything related to mini gear and technology.