Best Fake Apple Silicone Cases 2022
If you own an iPhone then you'll know how expensive it truly is and you will want to make sure that nothing happens to it, ever! There are many ways you can protect your iPhone such as using a tempered glass, buying a lanyard, or even getting an Apple certified silicone case. While the first two can help keep your iPhone protected to some extent, the last one is actually the icing on the cake.
Silicone cases are designed to absorb shockwaves and will provide the iPhone with the right amount of protection especially if you have butterfingers and are prone to accidentally dropping things. But Apple silicone cases are expensive and some might not be able to afford them.
To make it easier for you, we at TheMiniBlog have tried and tested numerous fake Apple silicone cases and have shortlisted the following 6. They're affordable, offer decent protection to your device and have managed to pass our stress and drop tests. 
So, without further ado, here are the top 6 best fake Apple silicone cases you can buy off sites like Amazon and AliExpress.
Cordking Silicone Shockproof Case
Torras Shockproof Silicone Case
Aeska Ultra-Flexible Case
GCCG Matte Bumper Case
QWQ Premium Silicone Case
Joyroom Clear Silicone Case
Recommended Read: Fake iPhone 12 and it's Clone – Where to Buy 2021?
Top 6 Best Fake Apple Silicone Cases
Cordking Silicone Shockproof Case
Cordking has been creating silicone cases and other smartphone accessories for a while now and all their products seem to be hits on Amazon. One such item is their silicone shockproof case for the iPhone.
This highly durable liquid silicone case has been created to keep your iPhone 12 or 12 Pro safe from scratches and damage to the device from accidentally dropping it. It offers full body protection and comes with 1.2mm raised lips on the front and back that keep the camera and display protected at all times.
The Cordking silicone shockproof case is by far the best fake Apple silicone case in the market and offers excellent non-slip grip. It comes with precise cutouts for all your ports including your microphone, so there's nothing in the way and your call handling experience won't be hampered.
One of the reasons to consider buying the Cordking silicone case is due to the fact that it's available in over 10 colors so you can pick one that suits your personality. Cordking even has silicone cases for other iPhone models on Amazon that you can buy depending on which version of the iPhone you own.
Torras Shockproof Silicone Case
The Torras shockproof case of the first military-grade fake Apple silicone case on this list and probably one of the best you can find online. It's designed to be slim-fit and offers heavy duty protection for a fraction of the price of an original Apple silicone case.
This particular model has been created specifically for the iPhone 12 models and provides your device with MIL-STD-810H level of protection where 4 corners of the case are equipped with X-Shock impact resistance material that protects your phone from drops and scratches.
It features a slim design and raised lips to protect the display and your camera from getting damaged. Since it fits perfectly well on the iPhone, you wouldn't have to worry about dust collection at the borders. Also, the back panel of the silicone case has been made from a scratch-resistant, anti-fingerprint PC matte material that's soft and flexible.
The Torras silicone case has been precisely cut and even the cutout for the charging port, microphone holes and the ringer toggle on the side are all accurately positioned.
All in all, this is one case you should definitely consider buying as it not only is one of the best selling fake Apple silicone cases around, but it also comes with a military-grade backing.
Aeska Ultra-Flexible Case
The third best fake Apple silicone case we tried out was the Aeska ultra-flexible case. Aeska kept compatibility and design in mind when developing this ultra-thin TPU case for the iPhone 12 and 12 Pro.
It offers ultimate protection thanks to its shock absorbent and scratch resistant TPU body. This high-quality fake silicone case for the iPhone is so slim that at times you wouldn't think your iPhone has a silicone case on it.
What's more is that this case is dust and stain resistant. Even after using it for a period of time we did not notice any ageing or yellowish discoloration of the silicone. The Aeska ultra-flexible silicone case has been machine cut with precision. The cutouts for the camera lens, microphone, charging port and even the ringer toggle are accurate and fit really well.
For added protection to the iPhone's body, the company has incorporated a dotted texture interior design that keeps the air bubbles out and prevents any discoloration or disfigurement of the iPhone's back panel.
GCCG Matte Bumper Case
The GCCG Matte bumper case is practically one of the most affordable fake Apple silicone cases you could possibly buy. It's available on AliExpress and has been made from a high-quality silicone compound that practically encapsulates your iPhone and keeps the sides protected from bumps.
The back of the case is made from a semi translucent material with an Apple logo cutout that's positioned right above the placement of the logo on your iPhone which actually gives it a pretty cool look to be honest.
Whether you have the latest iPhone 12 or are still running on the iPhone 6, GCCG has you covered. With silicone cases made fro every iPhone model post the series 6, and available in numerous color options, there's one practically for everyone.
QWQ Premium Magnetic Silicone Case
Newer models of iPhone have incorporated MagSafe charging and wireless charging capabilities and at times if you're using the wrong case, you might not be able to charge your iPhone wirelessly.
The QWQ Premium Magnetic silicone case is shock absorbent and is made from high-quality silicone that is both durable and scratch resistant. The rear panel of the silicone case is magnetic and supports the use of a wireless charger.
It features cutouts for the lightning port, ringer toggle and even the microphone providing you with uninterrupted access to everything you need. The interior of the case is made from microfiber material that protects the device's panel from dust and sits well on the phone allowing not even dust to enter through any gaps.
You can find this fake Apple silicone case on AliExpress in a range of different colors to choose from and at an affordable price. It's also available for different iPhone models post series 8, so go ahead and pick one.
Joyroom Clear Silicone Case
The Pin Kuo transparent silicone case is a completely see-through case that is meant for those who are looking to flaunt their iPhone. It is an ultra-thin shockproof case that is both flexible and durable so you wouldn't have to worry about your iPhone getting damaged.
It is currently available only for the iPhone 11 and 12 series of phones and comes with raised lips over the rear camera as well as around the display which protect it if you happen to drop the phone.
This highly durable fake Apple silicone case is probably one of the best that's available on AliExpress and considering just how durable the material is, you can rest assured that it's truly worth buying even though it's priced under £2.00
How to pick the perfect fake Apple silicone case for your iPhone?
Whether you pick an original Apple silicone case or a fake one, there's only one thing you need to keep in mind, whether it is capable of protecting your iPhone or not.
On that note, not all fake products are built out of low-grade materials and get damaged soon. In fact, fake products tend to last longer than the original counterparts and are worth every penny you spent.
Here's how you can pick the right fake Apple silicone case for your iPhone just as we did.
Build & Design – The first thing to consider is the build and design of the case. You will need something that offers the best protection possible such as the Torras Shockproof case that not only comes with a slim form factor but also has a military-grade certification that not many brands can boast about. You will also need to keep factors like thickness and flexibility of the case so you don't find it too bulky or difficult to remove.
Precise Cutouts – You need to make sure that the case you're interested in buying comes with the necessary cutouts so your charger, microphone and ringer toggle are easily accessible. If you don't take this point into consideration, you're going to be left with a nice looking case that is flawed.
Wireless Charging or Not – If you're probably using one of the latest iPhone models that support wireless charging then you will definitely have to get a silicone case that supports wireless charging. Fake Apple silicone cases such as the QWQ Premium Magnetic silicone case are perfect because they come 'MagSafe' safe.
Takeaway
Well, there you have it, the best fake Apple silicone cases that money can buy. They are affordable, durable, offer the best protection for your iPhone and are available online through AliExpress or Amazon with shipping to the UK.
We hope you found this helpful and we somehow helped you decide on the best fake Apple silicone case to buy for your iPhone.
Until Next Time!
Ciao
Also Read: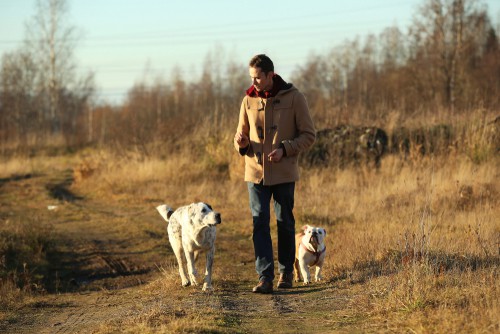 Based out of the UK, Pat is the youngest member of TheMiniBlog family and comes with extensive experience in all things Mini. He has been reviewing products for a while now and is well versed in everything related to mini gear and technology.