Best Mini PC for Gaming UK 2022
As a gamer, you would have probably imagined your ideal gaming rig to be a behemoth of a machine with a number of fans, RGB lighting, a large graphics card and maybe even a liquid cooling system.
Yup, these beasts do look cool and fancy but are they really worth all the space?
Off late, mini gaming PC's have been gaining popularity around the world, namely for their smaller footprint and for being easily portable. They are even known for the impressive computing speed and house some of the most advanced graphics cards that are capable of maxing out even the latest titles in 4K.
Over the course of this topic I will take you through the best mini PC for gaming UK and will break them down based on peak performance and capabilities to help you decide which one is most appropriate for you.
Here are the top 8 best mini PC for gaming UK:
Top 8 Best Mini PC for Gaming UK
Specifications
Best For
Intel NUC 9 Extreme
CPU: i9-9980HK
GPU: AMD Radeon RX Vega
RAM: 64GB
Storage: 2TB SSD
Overall Best Mini PC for Gaming
Minisforum UM700
CPU: Ryzen 7 – 3750H
GPU: Radeon Vega 10
RAM: 16GB
Storage: 512GB
Best Build Mini PC for Gaming
Raspberry Pi 4 Model B
CPU: Quad-Core Cortex-A72
RAM: 2GB, 4GB, 6GB
Storage: External
Best Smallest Mini PC for Gaming
Zotac Magnus
CPU: Intel i3 – 7100H
GPU: NVIDIA GTX 1050
RAM: upto 32GB DDR4
Storage: M.2 SSD PCIE x4 / SATA III SSD slot (2242/2280)
Best 4K Mini PC for Gaming
Alienware Aurora R11
CPU: Intel i7 – 10700F 10th Gen
GPU: GeForce RTX 2060 Super
RAM: 16GB HyperX FURY DDR4
Storage: 1TB SSD
Best Premium Mini PC for Gaming
Minix Neo JSOC-4
CPU: Intel Celeron
GPU: UHD Graphics 600
RAM: 8GB DDR4
Storage: 240GB SSD
Best Affordable Mini PC for Gaming
Beelink GT-R
CPU: Ryzen 5 3550H
GPU: Radeon RX Vega 8
RAM: 16GB DDR4
Storage: 500GB SSD
Best Customizable Mini PC for Gaming
Minisforum DeskMini DMAF5
CPU: Ryzen 5 3500H
GPU: Radeon RX Vega 8
RAM: 16GB DDR4
Storage: 512GB NVMe SSD
Best Multitasking Mini PC for Gaming
Best Mini PC for Gaming UK
Gaming rigs cost a bomb whether they're large units or mini PC's, the only difference between them is the amount of space they occupy on your table. Mini gaming PC's are built to provide you with the ability to play high-res games with almost no lag.
These machines are practical and you can play titles like CS: GO, League of Legends, Fortnite, Call of Duty and more.
Let's check them out!
Intel NUC 9 Extreme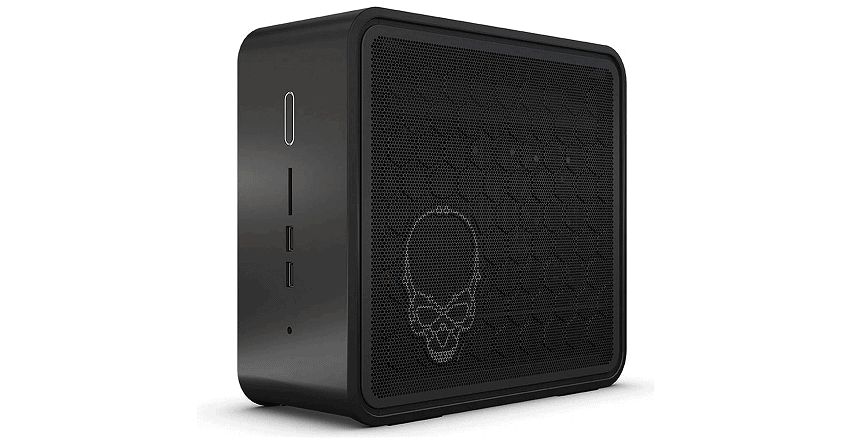 The NUC 9 is a beast that can handle anything you throw at it. It is compact, comes equipped with extensive input/output ports and is easy to customize.
This bad-boy sports an Intel i9-9980HK Octa-Core processor, 64GB RAM, a 2TB SSD and an integrated AMD Radeon RX Vega graphics card.
While it's equipped with all the latest and most advanced components, the NUC 9 comes VR ready and is perfect if you're looking to have an immersive gaming experience.
What's impressive is that all these components are housed in a small frame that resembles a gaming console more than a PC.
Minisforum UM700
The Minisforum UM700 is a great cheap mini gaming PC that's powered by an AMD Ryzen 7 CPU and comes with integrated Vega 10 graphics. It's capable of handling medium graphics at 1080p and offers a decent frame-rate of 60-70fps so games like Fortnite, Rocket league and Skyrim run smoothly.
The Ryzen 7 features 4 cores, eighth threads and can be overclocked to 4.0GHz. You can pick from different configurations like 32GB RAM and even a 1TB hard disk to suit your needs. There's Wi-Fi 6, 4K video compatibility, a range of visual output modes like HDMI, USB-C or via the VGA Display port and even comes with a pair of Gigabyte LAN ports for unmatched connectivity.
Though the UM700 comes equipped with some really top notch components, the TDP is throttled so you're unable to experience what your GPU truly has to offer because it can't clock as high as you might want it to. Overall, the MU700 is one of the best mini gaming PCs you can buy today.
Raspberry Pi 4 Model B
Raspberry has been one of the most flexible and beneficial mini PCs that comes with an impressively powerful processor. The Pi 4 supports 4K resolution and can be connected to two monitors simultaneously.
Though it's one of the smallest mini PC's we've reviewed, it is packed with some pretty impressive specs. The Pi 4 is also capable of running low FPS games smoothly with no issues whatsoever.
It comes with two minor-HDMI ports, 2 USB ports and 2 USB3 ports, 802.11ac WiFi, 2GB of RAM that can be upgraded to either 4GB or 8GB.
This mini PC offers ground-breaking processor speed and multimedia performance compared to its predecessor the Raspberry Pi 3.It requires a 5.1V 3A USB-C and consumes the same amount of power as the Pi 3.
Zotac Magnus
The Zotac Magnus is a small gaming PC that performs incredibly well and is available in three variants namely the i3, i5 and the i7 processor. While the base model i3 and the GTX 1050 Ti, you will not be able to play games in 4K or VR, but the variants running on the i5 and i7 can.
The Zotac Magnus barebones kit with RAM and hard disk are available but if you're looking for the i7 variant then you may have to shell out a little close to 1500GBP. If you wish to add or improve the RAM and hard disk then you will have to shell out a bit more.
Though this mini gaming PC is powerful with some serious specs, the price can be a big turn off for many. Even the base model i3 will cost you a little over 500GBP which means that you could opt for a larger PC with a more powerful processor for the same price. But if you're looking for something small and the Magnus has caught your attention, don't worry about the price just go for it.
Alienware Aurora R11
The Aurora R11 is an otherworldly mini PC that is an absolute powerhouse and ideal for gaming. It packs a ton of power and features a liquid cooled 10th Gen Intel i7 coupled with a GeForce RTX 2060 GPU to drive even the most powerful games with ease.
The R11 comes with numerous ports on the front and back and uses an updated chassis that ensures adequate airflow and efficiently decreases the temperature of the unit. It's also one of the few units that supports a 64GB HyperX Fury XMP DDR4 RAM and dual graphics cards.
Basically, with the R11 you can either go in for one of the four baseline configurations or you can opt for one that's priced out of this world. It all depends on what you need the R11 for and what your present budget is.
Minix Neo JSOC-4
The Minix Neo is a Chinese made cheap mini PC that gets the job done even and is not a bare bone system since it comes with built-in storage and operating Windows 10 straight out of the box.
It runs on an Intel Pentium processor allowing you to perform just basic tasks and since it's equipped with a 64GB flash drive, don't expect the fastest speed while loading the OS or opening web pages.
There are multiple USB ports on the side along with a HDMI port. It's designed to support 802.11ac WiFi and is equipped with Gigabit Ethernet for fast download speeds.
One of the good things about this mini PC is that you can easily slide off the top covering and upgrade components such as the RAM in a matter of minutes.
Beelink GT-R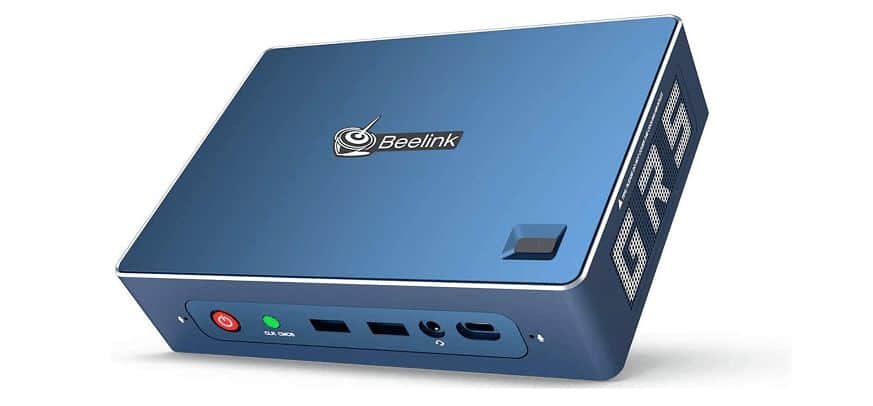 While some of the best rigs run on NVIDIA GPUs, AMD has managed to retain the title of best budget GPU. With the GT-R you get just that, an affordable but powerful mini gaming PC that can be upgraded to your requirements.
It sports an AMD Ryzen 5 CPU and Radeon RX Vega 8 GPU coupled with a high-performance 16GB DDR4 RAM and 512GB NVMe SSD + 1TB HDD. You also get access to a wide range of wireless connections and interfaces such as WiFi 6, Bluetooth 5.0 and Dual Gigabit Ethernet LAN. It even comes with 6 USB 3.0 ports, 2 HDMI ports, 1 DP port, 1 USB Type-C port and a single DC jack to meet your different needs.
The body is nice, sleek and made from a magnesium alloy. There's even a fingerprint reader that acts as a lock so you or any of your family members can easily login to the mini PC. Now, though the Beelink GT-R is a budget friendly mini PC with some pretty decent specifications, the one thing it does lack is 4K capabilities.
Minisforum DeskMini DMAF5
The DeskMini is a mini gaming PC that packs quite a punch with the Radeon graphics card and R Series CPU. It boasts of a 6 core multi-thread APU with a base clock of 3.7GHz that can be overclocked to 4.0GHz.
It's equipped with two DDR4 RAM slots and an M.2PCle slot for a NVMe SSD hard disk and is capable of running newer high-res titles in medium-high 1080p resolution with ease.
There are also a number of input/output ports and can support up to 3 displays simultaneously for wide screen gaming or multitasking. While this mini PC runs games well at 1080p, it doesn't support 4K titles.
What to Look for in a Mini Gaming PC
When selecting a good SFF (small form factor) gaming PC, there is quite a bit you will have to consider. You will need something with decent connectivity, a fast processor and a powerful GPU among other things.
Here are the key points to keep in mind:
CPU – Though a powerful graphics card is what's needed for flawless gaming, you will need to opt for a mini PC with one of the latest processors that will not over-throttle your graphics card.
GPU / Graphics Card – A good gaming PC requires a powerful graphics card. This mainly depends on the kinds of games you'd like to play and the resolution you want to play them at. There are GPUs that are capable of churning out smooth 4K while others can provide you with medium-high 1080p gaming graphics. You can either pick dedicated gaming graphics cards from NVIDIA and AMD or if you're looking for budget gaming performance then you can opt for the integrated GPU.
RAM – You will need a large RAM so there's no lag in your game-play. Something between 8GB and 32GB is ideal for average-hardcore gamers. You can either pick a unit that comes equipped with a large RAM or you can pick an after-market RAM of your choice and have that introduced into your mini PC.
Hard Drive – Another key component of a good mini gaming PC is the in-built storage it comes with. The larger the hard drive, the more games and applications you can store on it. Also things like the type of hard drive play an important role in the overall performance of the machine, you can decide if you want to go in for a SSD (faster) or a HDD (slower).
Upgradeability – Keep a check on whether the SFF can be upgraded, normally they can not, but you can always swap out components like the RAM or hard drive and replace them with something that carries higher specs.
Price – This is something that varies based on other factors like the ones listed above. You will be able to get mini gaming PCs for cheap but you will have to compromise on the overall performance.
Takeaway
With advancements in technology, PCs are only going to keep getting smaller. While these mini gaming PCs are all the rage nowadays, they're clearly not meant for everyone. The thing about mini gaming PCs is that base models are affordable but would limit your gaming experience, whereas top end models cost a lot and would be quite similar to building your own gaming rig.
In my opinion, the NUC 9 and the R11 are by far the best mini PCs for gaming in the market today as they come with loads of features and capabilities that can drive any high-res game flawlessly.
Always make sure to conduct your own research thoroughly before buying a mini PC for gaming as some may not meet your standards while others might be out of your budget.
Also Read: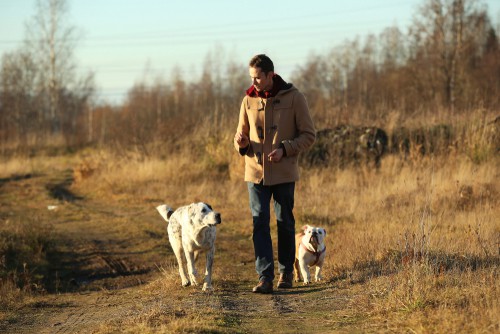 Based out of the UK, Pat is the youngest member of TheMiniBlog family and comes with extensive experience in all things Mini. He has been reviewing products for a while now and is well versed in everything related to mini gear and technology.