Best Mini PC For TV UK | My Buyer's Guide and Review
If you're looking for the best mini PC for TV then you're at the right place. Mini PCs are some really sweet devices that are capable of pretty much anything.
You can use them as a typical computer, a gaming console or simply plugged into your television set to get better clarity and visuals.
The secret to picking the right mini PC for your TV is that any one of them will work well on your TV. However there may be a couple of exceptions which I'll cover over this article.
So, without any delay, here are the top 8 best mini PC for TV UK:
Recommended Read: Best Mini PC for Gaming UK
Which is the best mini PC for TV in the UK?
Based on our tests, the best mini PC for TV is a tie between the Apple Mac Mini, Intel NUC 10 Performance and the NiPoGi mini PC. For those on a budget, the NiPoGi will be your best bet, if you're looking for sheer performance and look then nothing can beat the Mac Mini. However if you want something that's good for gaming as well as streaming content, go for the NUC10 Performance.
How to choose the best mini PC for your TV?
Before you start checking out these mini PCs I have listed, here are some important key features to consider while picking one that's most appropriate for your home entertainment needs.
Bare Bones PC – A typical bare bones mini PC would comprise of the motherboard and processor. You can go in for one simply because it's cheaper and if you do have a spare RAM or hard disk from an older PC then you can afford to spend a little extra on a decent graphics card.
CPU & RAM – For simple video playback, you would not require an extremely powerful CPU. Even a basic Core i3 running on 4GB of RAM is more than enough to run a 4K video with ease. So pick something that's appropriate for your budget.
Graphics Processor (GPU) – Considering you're about to buy a mini PC to use on your TV, A good mini PC would use something like an i3 or higher as you're able to play true 4K HD, but for mini PC's running on something like Pentium, Celeron or Atom then you will only be able to play videos in Full HD 1080p.
Connections – In order to use a mini PC with your TV then you're going to need a HDMI 2.1 port as older HDMI versions won't support UHD. Any mini PC that comes with a DisplayPort or USB Type-C 3.1 will support true 4K so keep these in mind while on your search.
Size – All mini PCs are compact and small where even the largest devices are not more than the size of a notebook. There are other smaller mini PCs that measure in at 4" x 4" so you can basically find one that'll suit your requirements.
How we test mini PCs for TV?
We put over 50 different mini PC through a variety of tests to determine which are the best ones to use with a TV. These PCs were tested in real world scenarios and we checked on their performance, graphics, connectivity and operating system to find out which ones would be ideal for use with a TV.
Performance test – We tested these mini PCs overall processing capabilities by running large files including spreadsheets, movies, browsing the web, copying data and even playing games to ultimately see if these PCs were fast and could handle big tasks.
Graphics test – Different games were run and we even tried out VR and online based games to see if the graphics were on point. Since most of these mini PCs for TVs come with 4K video out, there was not many issue in terms of clarity, lag, or frame rate.
Connectivity – If you're going to plug in the mini PC to your TV then you're going to need a bunch of ports on the mini PC to connect a mouse, keyboard, speakers, Ethernet and even secondary displays.
Based on our findings, each of the shortlisted mini PCs have been rated on a scale of 1-5. Check it out!
Recommended Read: Best Mini ITX Motherboard UK
8 Best Mini PC for TV UK
While there are hundreds of mini PCs out there, the only time you'd probably use your TV as a monitor is if you're a designer, gamer or seriously into movies (like I am).
If you are then you will require one that has a good graphics and decent computing speed.
Here are the top 8 best Mini PC for TV UK
NiPoGi Mini PC
The NiPoGi Mini PC uses a Quad-Core Intel Celeron J4125 Processor running on Windows 10 Pro and comes with integrated Intel HD graphics that permits 4K video playback on your TV. This device has 3 HDMI ports to plug in your TV, a 64GB SSD (expandable) and supports Dual Band WiFi and Gigabit Ethernet.
It comes with a decent cooling system and a built-in fan that helps the PC dissipate heat well.
An added benefit of the NiPoGi is that it's equipped with Bluetooth 5 so you can connect your home-theater or headphones wirelessly. Apart from that, you can even add an air mouse, keyboard and even a game controller via Bluetooth to complete your experience.
The best part about this mini PC is that it measures just 14 x 14 x 4.5 cm and weighs hardly 800 grams making it easy to move around or carry with you.
Pros
Cheap and affordable
Offers good performance
Ample ventilation
Easy to carry
Very lightweight
Cons
Rating – 5/5
Beelink U57
The Beelink U57 is a decently sized mini PC with a powerful Core i5-5257U Processor and Intel HD graphics card. This unit runs on an 8GB DDR3L RAM and comes in two storage options – 128GB & 256GB.
This mini PC comes equipped with dual HDMI ports so you can connect two televisions at the same time and with the integrated Intel HD graphics card, you can watch movies and play games in 4K UHD.
For fast data transfer capabilities, the U57 supports dual band WiFi (2.4 & 5.8GHz and Bluetooth 4.0. It has a whole load of I/O ports and a pretty functional heat dissipation system that keeps it cool and helps save energy consumption.
The Beelink U57 measures 12.4 x 11.3 x 4.1 cm and weighs around 270 grams so you can easily place it somewhere so that it's not seen.
Pros
Fast data transfer
Low energy consumption
Dual TV support
Fast processor
Cons
Can lag on high-res games
Rating – 4.5/5
Apple Mac Mini
The Apple Mac Mini that's running on the latest M1 processor is by far the best mini PC you can use with your TV. It comes equipped with a HDMI, VGA and DVI port so you can plug in your television with the help of an adapter.
Though this unit is a little expensive, it's worth every penny. The quality of your video and audio are maxed out and it is extremely fast for something this small. It uses an 8 core graphics processor that offers up to six times faster graphics so your movies and games don't display any lag.
For breakthrough performance, the Mac Mini comes with an advanced cooling system and a 16 core neural engine for advanced machine learning. While you are able to use the Mac Mini with a Bluetooth keyboard and mouse, you will have to connect a wired keyboard and mouse first to the device and adjust the settings accordingly.
All-in-all, this is by far the best Mini PC you could possibly use with your TV (that's if your TV is ready to churn out 4K videos)
Pros
Super fast performance
Affordable
Supports most applications
Cons
Does not support after market upgrades
Rating – 5/5
Intel NUC 10 Performance Mini PC
The NUC 10 uses a 10th gen Intel Core i5 processor and comes with an integrated Intel UHD 4K graphics card, 16GB DDR4 RAM and triple display support so you can hook this beast up to your TV, monitor, or both.
It features numerous I/O ports including a Thunderbolt 3, USB 3.1 and HDMI 2.0a ports so you can connect multiple devices simultaneously. This mini PC is designed to be a true powerhouse while retaining its small form factor and supports Intel Optane memory that provides your HDD with SSD like performance.
The Intel NUC 10 was created to be customized and you are able to add your own hard disk, memory and even upgrade your graphics card by swapping out those that are within.
It's a compact PC with dimensions of 11.7 x 11.2 x 5.1 cm and weighs a kilogram.
Pros
Powerful with impressive graphics
Latest tech built-in
Compact size with good selection of ports
Cons
Rating – 5/5
Beelink GT-King Pro
The Beelink GT-King Pro is a TV Box that offers lossless sound and 5K video playback. It runs on an Amlogic S922X-H Hexa Core Processor with a Hexa Core ARM G52 MP6 graphics card. With it you can expect fast and smooth performance and impressive heat dissipation.
This unit runs on Android 9.0 and you can run Play Store applications on it without having to take out your phone or cast its screen. It comes equipped with DTS Listen and Dolby Audio decoding so you have lossless HiFi sound and a true immersive experience.
You get wireless access to the device with Bluetooth 4.1 and can connect a keyboard or mouse to it or if you're looking to then you can wirelessly connect it to your home theater.
The GT-King Pro measures 15.10 x 14.70 x7.60 cm and weighs around 850 grams making it light and pretty slim so you can place it behind your TV and no one will know that it's connected.
Pros
Impressive entertainment performance
Good cooling system
Bluetooth enabled
5K resolution
Cons
Rating – 4/5
Intel Celeron N4000 Compute Stick
Compute sticks are actually pretty cool inventions and are considered to be the smallest Mini PC you could possibly own. These mini PCs are packed with more than enough power and computing capabilities that it can literally rival many budget laptops and desktops.
The N4000 is roughly the size of a large pen drive or the Amazon Fire Stick and runs on a quad core 1.1GHz Intel Celeron processor and 4GB of DDR3 RAM. The best part about this mini PC is that it comes with an integrated Intel HD graphics card that can playback video at 4K resolution.
With an onboard storage of 64GB, you will be able to store ample amounts of data. However, if you're looking to expand your internal memory, then you can buy a 128GB microSD card and place it into the SD expansion slot.
You can plug it directly into your television via the HDMI plug on the N4000. From there you can connect a USB 3.0 and a USB 2.0 device to it so you have access to your favorite files via a wireless keyboard and mouse.
Pros
Compact and lightweight
Easy to use, plug and play feature
Fast data transfer
Expandable storage options
Cons
Rating – 4.5/5
MeLE Fanless Mini PC Stick
Quite like the Intel compute stick, the MeLE fanlss mini PC stick is a rather compact device that sits in any TV that has HDMI ports. You can easily pocket the device and plug it in at a different location in case you want to take your PC on the go.
I loved the fact that this small beast comes with a J4125 quad core processor which can run at 2GHz and comes with Windows 10 Pro pre installed. For high speed and performance tasks, the MeLE uses an 8GB DDR4 RAM and a 128GB eMMC ROM for all your storage needs.
It's the first of its kind as there's a built-in Gigabit Ethernet jack as well as an antenna that helps boost internet speed and improves connection stability.
Moreover, it's also equipped with additional features such as Kensington security lock and auto-power on making it one of the best compact mini PC for TV in the UK.
Pros
Elegant design
Boosts networking speeds
Supports 4K resolution
Cons
Data transfer speeds could have been better
Rating – 4.5/5
BMAX B2 Mini PC for TV
I found that this model of computer has more than enough power for everyday applications like surfing the web and sending emails. It possesses an Intel Quad-Core E3950 1.6GHz processor with a burst frequency of up to 2 GHz.
I appreciate that it's compatible with Linux hardware and fits in as a good HTPC ( Home Theater Personal Computer ) due to it's support for 4K resolutions when playing movies or games on TV.
The 8 GB memory and 128GB ROM provides enough room for running intense programs and saving files.
However, the one thing that really caught our attention was the fact that this mini PC for TV is built to support up to 2 displays at the same time which makes it ideal for multi-tasking.
Pros
Cheap and affordable
Large memory and storage
Home theater approved
4K dual HDMI support
Cons
Can heat up if not kept in an open space
Rating – 4.5/5
FAQ's
Can you connect a mini PC to a TV?
Yes, any mini PC ca be connected to your TV as long as the TV has a built-in HDMI-input port and the mini PC should have a HDMI output port.
Can I use my mini PC to stream on the TV?
You can use your mini PC to stream on your TV just like any other PC/desktop. They are excellent for streaming because mini PCs are portable and generally come equipped with high performance processors and graphics cards.
Are mini PCs for the TV worth it?
Yes, if you're on a budget and don't want to invest in a complete desktop, then it's a good idea to invest in a mini PC. These highly portable devices are cheap, come packed with the latest technology and can be connected to almost any device.
Which is the best mini PC for TV?
Based on our tests, the best mini PC for TV is a tie between the Apple Mac Mini, Intel NUC 10 Performance and the NiPoGi mini PC. For those on a budget, the NiPoGi will be your best bet, if you're looking for sheer performance and look then nothing can beat the Mac Mini. However if you want something that's good for gaming as well as streaming content, go for the NUC 10 Performance.
Takeaway
The best and most powerful mini PC of today is the Apple Mac Mini. It comes with all the processing speed you could possibly need and even has native 4K video playback. Though it's a bit pricey and may be out of reach for some users, it's the best mini PC for TV UK.
If you feel like the Apple Mac Mini is out of your budget, you can go in for either the Beelink U57 or the Intel NUC 10. They're affordable and come with some pretty impressive features that add to your overall experience.
Also Read: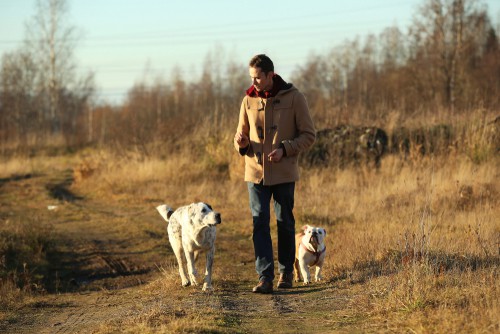 Based out of the UK, Pat is the youngest member of TheMiniBlog family and comes with extensive experience in all things Mini. He has been reviewing products for a while now and is well versed in everything related to mini gear and technology.