Now that we got that racing cliché out the way (sorry guys, had to get it out of my system), let's talk about speed.
I feel the need, the need for speed.
I personally get an incredible high when I hit the gas pedal. It could be anything; a car, a bike, a jet ski, I am down for anything that gets my adrenaline pumping.  It goes without saying, safety always comes first. But that shouldn't stop kids from missing out on an adrenaline packed childhood.
Also Read: Best UK Mini PC for Gaming
For all you adrenaline junkies with kids, I did you a favor and reviewed the top mini quad bikes that are perfect for kids. They are packed with safety features that ensure your kid is protected while pushing the pedal to the medal. Your kids will love you for it and make you the best parent ever.
Here are the best mini quad bikes in the UK
Toxic 800W Mini Quad Bike
Fun Bikes 1000w T-Max Rough-rider Junior Quad Bike
Fun Bikes Toxic 50cc Mini Quad Bike
Xtrax Sport 125cc Mini Quad Bike
SMC Hornet 100cc Mini Quad Bike
Top 5 Best Mini Quad Bikes
Mini quad bikes come in two options, electric and petrol. 
Electric bikes – Electric bikes are low maintenance and are simple to operate. Since batteries have improved tremendously over the years, the efficiency of electric bikes has improved significantly as well.
Due to the lack of sound of their engine, they do not contribute to noise pollution and are virtually silent. This is the perfect pick for environmentally conscious parents as well as the electric option is cleaner for the environment as well.
Check out Electro Mobiler for more electric bike review.
Petrol bikes – Even with the advent of electric bikes, petrol bikes are extremely popular due to the feel that one gets while revving the engine. Hearing the engine roar will surely get your child's heart pumping. They do require a little bit more maintenance since they require oil and petrol. 
Here my list of top mini quad bikes
Also Read: Best Mini ITX Motherboard
Toxic 800W Mini Quad Bike
This is the mother of all quad bikes. The toxic 800w mini quad boasts an impressive 36v battery that last's for about 5 – 6 hours of intense riding. The swish style with bright lights and a transformer design packs a punch with top speeds of up to 13 mph.
The engine purrs silently while driven so you don't need to worry about disturbing your neighbors. You don't need to worry about your kid's adrenaline rush going out of hand as the bike comes with adult control of speed, power, and brakes. 
The bike is fitted with 6-inch wheels that makes for more ground clearance to cope with rougher terrain. The tires are not your runoff the mill types, they are made from high grade rubber and are extremely durable.
The bike also comes with 3 high-grade shock absorbers that reduces the bumpiness of your ride. Remember, the max weight of the bike is 65 kilos.
Finally, the bike comes with three brakes, two front disc brakes and an independent rear disk brake for maximum safety of your child.
Watch as your kids tear through your backyard and swerve seamlessly in this amazing beast of a machine.
Check out some of cheap chinese ebikes here.
Fun Bikes 1000w T-Max Rough-rider Junior Quad Bike
If you want some extra oomph in your mini quad bikes check out the 1000w T-Max Rough-rider. It's an electric quad bike that can go up to speeds of 27km/hr. Due to the strength and power of its engine, this mini quad bike makes for the perfect transition mini quad bike to full size junior quad bikes.
It contains a 1000w 36v Neodymium Magnet DC Motor that makes for a faster recharge and lasts for about 5 to 6 hours. 
This mini quad spots a unique easy access intelligent controller that lets you choose how you want the power to be delivered to your bike. For example, if you want to thrash the hills choose a sporty and aggressive delivery or if you would like to calmly cruise down the neighborhood choose the soft and gentle delivery mode.
This mini quad bike comes with 3 speed settings as well, Slow (10kph) / Medium (18kph) / Fast (27kph).
Additionally, you can adjust the motor power as well from low to 100%. The quad also features a Hydraulic Shock Absorber on both the front and the back ensuring your kids ride is smooth as silk.
Buy this mini quad bike if you think your kids have graduated from the other low power and are ready for some extra oomph. 
Fun Bikes Toxic 50cc Mini Quad Bike
This mini quad bike is Fun bikes best seller. It's a petrol mini quad that provides the biggest bang for your buck. If you are still testing out the water's and debating whether you want to get a mini quad for your child, this is the perfect mini quad to go for. This bike is suitable for both wet and dry conditions and is very reliable.
The quad comes with adult control so that you will always be in the driver's seat when it comes to your child's safety.
With speeds of up to 20 km/hr, adult control allows you to set the speed, brake and instantly shut the power off. It features a high grade pull cord to start the engine with ease.
The tires are made of high-quality rubber that is durable and grips the road firmly. There are three high grade shock absorbers that ensure your kids ride is bump free.
Just make sure you don't exceed the weight limit of 65kg. Rest assured, the mini quad can stop on a dime with 3-disc brakes with two in the front and one at the back.
Xtrax Sport 125cc Mini Quad Bike
This is the granddaddy of all mini quads. With speeds of up to 50 km/hr, this mini quad easily takes the cake when it comes to speed. The fastest mini quad in its class, the Xtrax Sport 125cc boasts an impressive 4 stroke single cylinder petrol engine and an electric start. The chassis is designed to handle power and chaos, your kids can go crazy with this bike.
The bike sports 16 x 8-7 inch wheels and features off road bike tires as well. The suspension is quite off beat as well, with two front twin shocks and one rear mono shock ensuring your kids ride is bump free. 
With great power comes great responsibility. Since this mini quad is a monster, it comes with two safety features a kill switch and a rider safety Lanyard.
The kill switch allows you to shut down the power to the bike immediately while the lanyard ensure that power is killed if your child falls off the bike.  
Your kids will love this mini quad but make sure they have experience with some of the low powered mini quads first. And remember to suit them with all the safety gear as well.
SMC Hornet 100cc Mini Quad Bike
If you are teetering across power and safety, the SMC Hornet 100cc is perfect for you. This bike was engineered keeping safety in mind.
It features a robust two stroke engine that is extremely fuel efficient. The throttle can be adjusted to the output speed you want and is also fitted with enclosed foot wells for greater safety.
This bike comes with a rider lanyard as well, so rest assured your kid will be safe when they ride this bike. It even has adjustable suspension as well as a rear disc brake.
The wheels are larger than your average 4-inch types. It boasts 6-inch wheels that gives for more ground clearance and that works well in rough terrain as well. The large frame makes it perfect for teenagers as well, just make sure they are below 65 kilos.
This bike is perfect if you found the bikes above too exposed or lacking power. It hits the sweet spot with the amount of power that it produces and the safety of the rider.
Conclusion
In a generation that is growing up addicted to a phone, getting kids outside is getting harder. The good old days where kids used to run and jump and play outside for hours on end is replaced with couch potatoes who stare at their phones all day.
Gifting your kids one of these adrenaline pumping racing mini quads will surely get them up and running to enjoy the beautiful outdoors. Remember though, safety first.
The mini quads are as safe as you make it out to be. So suit up your kids with all the latest safety gear and watch them as they shout with excitement on their new set of wheels. Your kids will love you for this gift.
Also Read: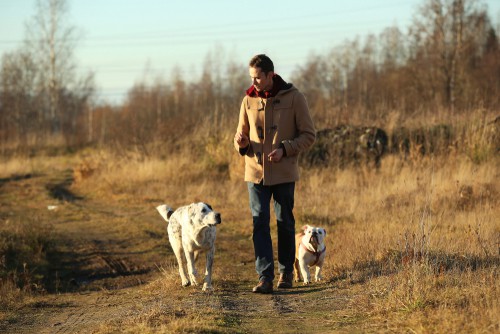 Based out of the UK, Pat is the youngest member of TheMiniBlog family and comes with extensive experience in all things Mini. He has been reviewing products for a while now and is well versed in everything related to mini gear and technology.