Best Split Screen Apps for Mac | Tools to Enhance Your Multitasking Experience
Apple's Mac is by far one of the most powerful computers out there that allow you to multitask with ease. One of the most noted features of the Mac is the split screen feature that allows you to work on multiple applications on a single screen.
For quite some time, the El Capitan OS for Mac came with a built-in screen splitter that allowed you to use two applications on a single page. But did you know that there are dedicated Apple applications that offer a split screen experience?
The best split screen apps for Mac come with split screen capabilities are pretty cool as they offer a bunch of features that you wouldn't get while using the built-in split screen feature of the Mac.
I have tried out most of the split screen applications on my Mac and I have to say, they truly improve your workflow and make you more productive. After going through and reviewing over 50 split screen apps for Mac, we decided that the following split screen apps for Mac really stood out.
Recommended Read: 10 Mac Mini Compatible Keyboards
Best Split Screen Apps for Mac: An Overview
Based on my findings, the best split screen app for Mac is Magnet. This tool helps improve your overall user experience and can help you multitask with ease. As a user you are allowed to resize the screens, adjust the placement of the screens and even decide on how many segments you want to have open at a time. The app is available on the App Store and is rather affordable with a $0.99 one-time purchase fee.
Best Split Screen Apps for Mac
Split screen applications let you work on multiple files at once and let you multitask with ease.
Though the Mac comes with built-in split screen capabilities, it's not designed for those who work on multiple windows simultaneously such as graphic designers, coders and video editors.
For them, the best solution is to purchase a third-party split screen app.
Currently, the best split screen apps for your Mac are the following.
Magnet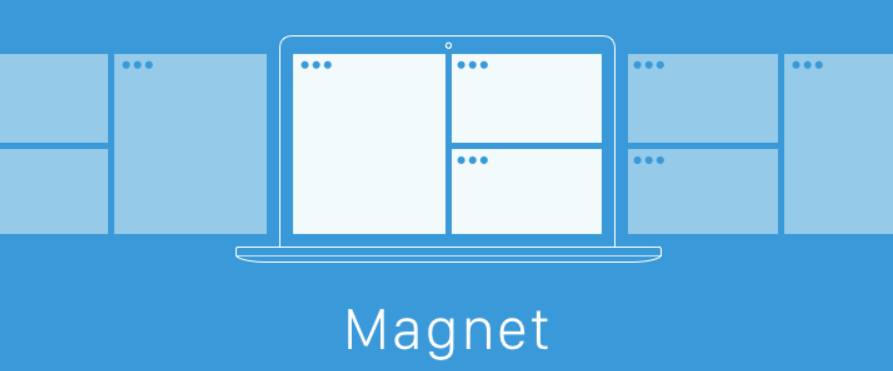 Considered to be the best split screen app for Mac, Magnet allows you to customize your split screen experience by adding multiple windows. As a user you are able to resize them according to your requirements and needs.
With Magnet, you are able to get the most out of your Mac as your workspace can be minimized or maximized. Also, since there are multiple windows positioned side by side, the need for you to switch between apps is reduced and this drastically improves productivity.
With Magnet, you can drag a window toward the corners of your screen to snap them into quarters and towards the side of the screen to arrange vertical or horizontal halves.
Magnet is available on the Mac Store and can be bought for $0.99. The affordable price and capabilities of Magnet has made it one of the most powerful split screen apps for Mac.
Here are some of the keyboard shortcuts you can use while splitting your screen with Magnet.
Control + Option + left arrow – This positions the open screen towards the left half of the display
Control + Option + right arrow – This positions the open screen towards the right half of the display
Moom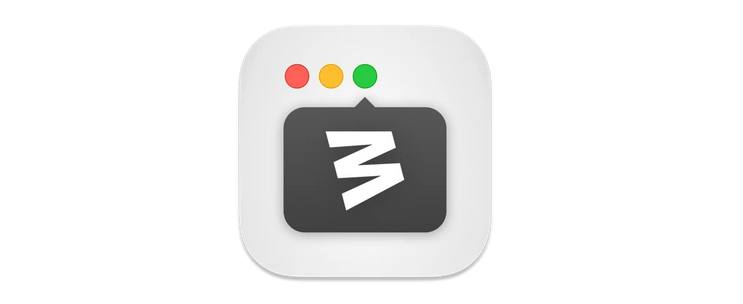 Moom is another great split screen app for the Mac that lets you move and zoom windows. Unlike Magnet, Moom makes it easier by providing you with a single button that allows you to choose between different split screen options.
Windows on the Mac come with a small green resize button located next to the minimize and close app button. This resize button will allow you to choose between 5 different split screen options and all you will need to do is select the best suited mode and Moom will apply it for you.

With Moom running on your Mac, you wouldn't have to drag or resize any of the windows that are running. You are even able to use keyboard shortcuts to split your screen without using your mouse. This makes it convenient for those who multitask on a regular basis.
Moom is slightly more expensive and costs $10 which will be charged post the free trial period.
BetterSnap Tool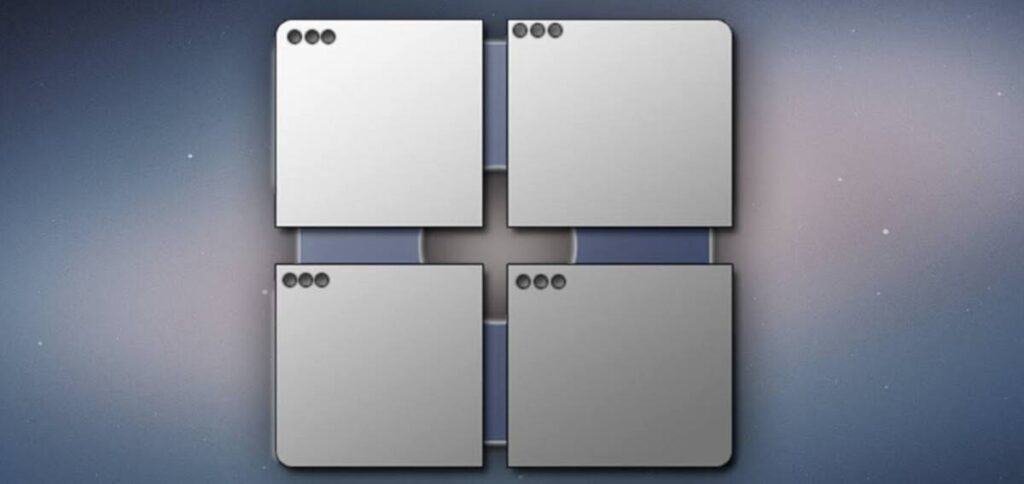 BetterSnap Tool is a rather easy to use split screen software that lets you create specific areas on your Mac screen. You can then snap multiple windows within these designated areas allowing you to have access to multiple windows at a time.
This seriously customizable tool comes with extra features that allow you to customize keyboard shortcuts, access hidden docks and even supports split screen capabilities across multiple monitors connected to a single Mac.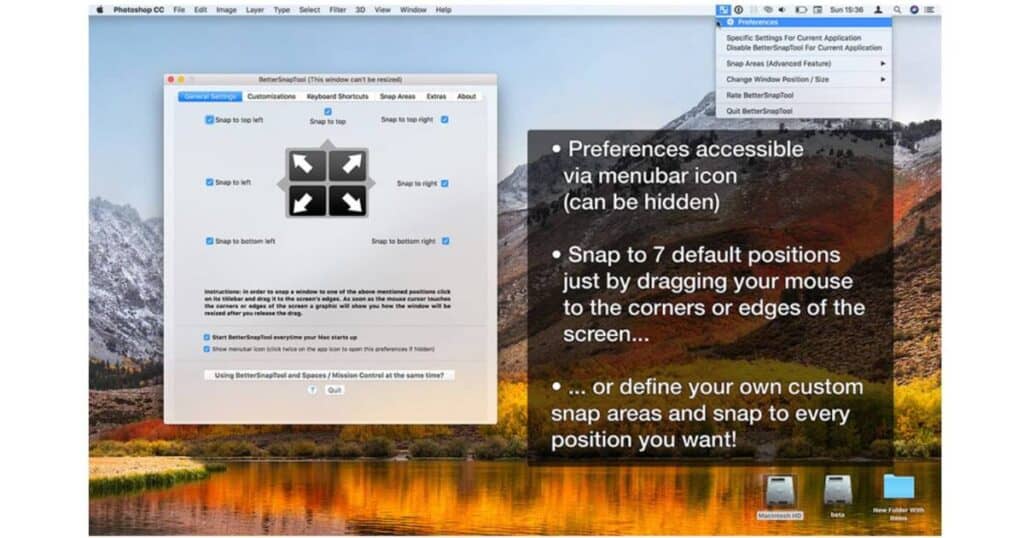 Since the implications are limitless, BetterSnap Tool will even pop up an overview menu that lets you pick the position you like and you can then even customize what happens when you right-click a button on the top left corner of each window.
At $3.99, BetterSnap Tool is a user-friendly application that lets you take your multitasking skills to the next level.
Window Focus

Another excellent split screen app for your Mac is the Window Focus. Considered to be one of the most simple split screen apps in the market, Window Focus by Fiplab lets you highlight active windows by dimming out the rest.
By highlighting a single window and dimming out the rest, Window focus lets you actually Focus on the task at hand with the least amount of distractions. This greatly improves your productivity and cuts down on the time spent toggling between app windows.

With Window Focus, you can choose the opacity of the window and even pick a color of your choice that will be applied on the dimmed apps giving you a completely different and totally personalized experience.
You can download the free trial version of Window Focus and if you like the way it works and looks then you can go ahead and buy the full version for $4.99.
Better Window Manager

BWM or Better Window Manager lets you split screens on your Mac in a very streamlined fashion. It basically lets you create and save split screen presets that can be used at any time making it much easier than the other split screen apps on this list.
This software lets you assign keyboard shortcuts so you can handle your split screen more efficiently and without the use of your mouse. You are able to create application specific window states as well as set a state that will apply on all the apps running on your Mac.
Another great point to note about Better Window Manager is that you get a set of default window states pre-installed making it easier to split your screen. This software is available in both a free-trial version and a paid version for $5.00.
Spectacle
Spectacle is a completely free and open source app that is not maintained by any particular party. It's an app that drastically reduces the number of times you take your hands off your keyboard thanks to the built-in keyboard shortcuts and preferences.
It's designed to boost your productivity and lets you set shortcuts that will allow you to write or type without touching your mouse.
Spectacle lets you split the screen into 4 quadrants, position the window at the center, set the app to full screen or use up to 4 displays simultaneously.
MaxSnap
MaxSnap is another brilliant split screen app for Mac that will let you do everything with your keyboard only. It even comes with an option to use hotkeys and set shortcuts for every command you can think of.
It's an extremely convenient app to have and though it does lack a couple of features that other split screen apps such as Magnet and Moom have to offer, it's still pretty effective.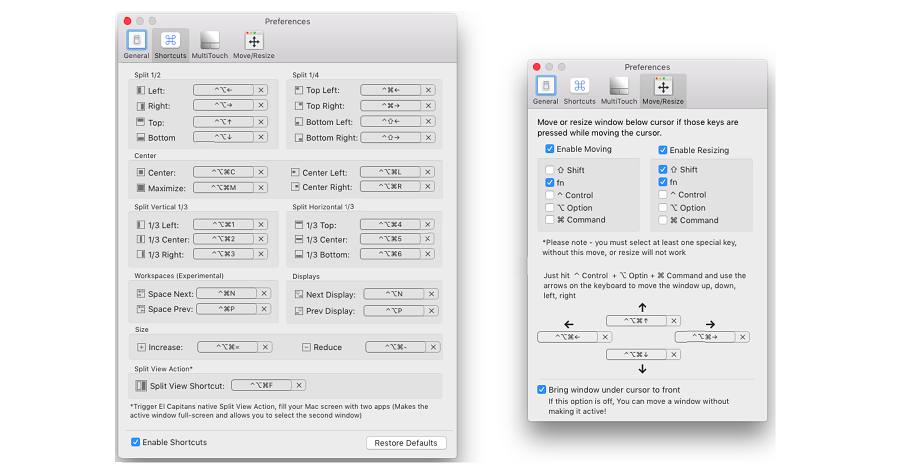 MaxSnap supports Multi touch gestures, lets you rearrange and resize windows quickly and even supports multiple displays and working spaces.
Cinch
Cinch is a pretty decent split screen application that's quite flexible and allows you to create windows of different sizes. As compared to other applications listed here, Cinch is slightly more expensive at $6.99, but unlike the rest, it comes with an unlimited trial period.
With your mouse cursor, you can drag windows to different corners of the screen and simply drop them when the screen lights up. It comes with a wide range of customizable options so you can set it to your liking.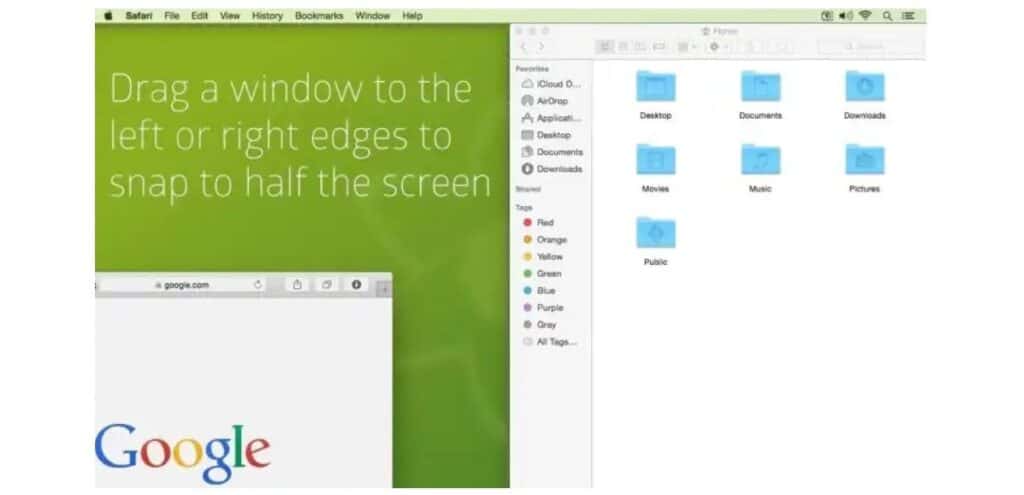 If you don't wish to use the split screen, simply drag a window from the corner its in towards the center of your screen and it'll resize itself to its maximum size.
Divvy

Divvy by Mizage is the solution to all the windows you have open on your Mac. It's fast, customizable and provides you with complete control over the layout of your screen and the number of split screens you have running.
Now, this app is definitely not like the rest on this list. Divvy has preset arrangements and will resize each segment of your screen depending on the number of applications running on your Mac.
The application can be downloaded off the Mac Store and is available as a free trial or if you're happy with how the trial goes then you can opt for the Pro version that costs $14.00.
How to Split Screen on macOS Catalina or Later
When it comes to splitting your Mac's screen, the main difference between using a third-party app and the Mac's built-in screen splitting capability is that with third-party apps, you get a lot more features and customizable options.
Now, with the Mac you can split the screen into 4 quadrants, but with a third-party app the number and options are basically limitless making them best suited for professionals who require those many screens.
However, if you're interested to learn how you can split the screen on a Mac then you can follow the steps laid out below. Please note, this will work only if your Mac is running on macOS Catalina or higher.
Locate the maximize button (green button) on the top left hand corner of the window.
You can hover over it with the mouse cursor for a couple of seconds to open a split screen pop-up window.
Here you would be able to choose the option to drag the window to the left half of the screen or the right.
Once you have split your Mac screen and set one application at one side of the screen, you will find that the other apps that are running in the background are hovering in the second half of the screen.
Tap on any of the apps to automatically position them side by side.
How to Split Screen on Older macOS Versions
The process on older versions of macOS is slightly different from the one listed above.
Start by opening the two apps you want to use simultaneously on your Mac.
Click and hold on the green full-screen button for a few seconds. The screen will shrink and you can drag it into the left half or the right half of the screen.
Release the button and then drag the second screen into the second half of the screen. Now you can use both screens and toggle between apps easily.
Enable Split Screen on macOS using Mission Control
For a more fluid experience, you can split screen on your Mac using mission Control. It's easy and does not take much time to do.
Start by opening the browser/window on your Mac in full screen mode.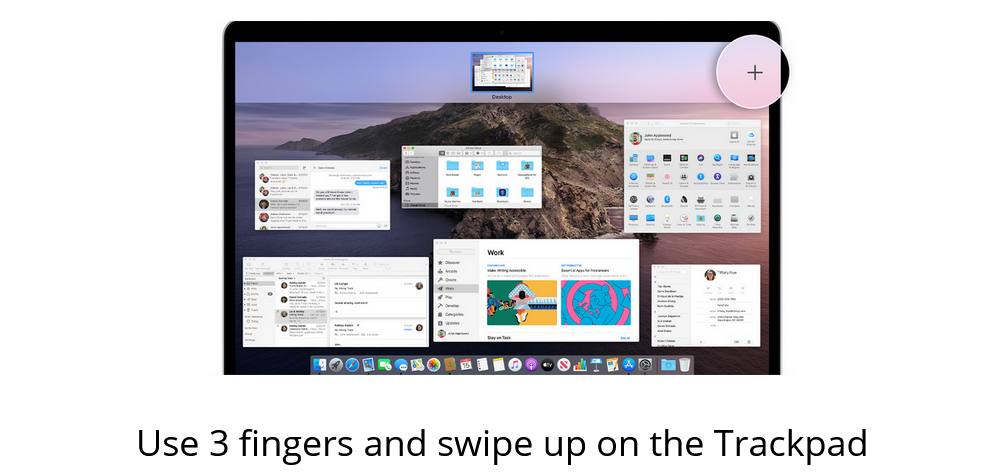 Launch Mission Control by swiping up with three or four fingers on your touch pad.
You will not see different tabs open at the top of the screen. Drag one of the apps over another and make sure they both are in full-screen mode.
Now both apps will snap side-by-side on your Mac and you can go ahead and click on that window to access the split screen window.
FAQ's
Can a Mac do a split-screen?
In short, yes you can use the split-screen feature on your Macbook by pressing the full-screen button and moving it either left or right on your screen. The built-in split screen feature on the Mac offers basic functionality and if you want something with better features it's recommended that you use a third-party app.
Can you split your screen three ways on a Mac?
Yes you can split the screen of your Mac in three ways by using a third-party software like Magnet or Mosaic. These tools let you split your screen in any way you want and can enhance your overall productivity.
How to exit split view on a Mac?
You can exit split view on your Mac by dragging your cursor over the green full-screen button and clicking on the exit button. You will have to do this for both the windows that are open on your screen.
Takeaway
Well, there you have it. These are the best split screen apps available for Mac's. They are nifty little pieces of code that enable you to multitask across multiple screens and displays.
I'd suggest that you try them all by first downloading their trial versions and once you find the best split screen apps that suits your requirements, then you can go ahead and purchase it.
Also Read: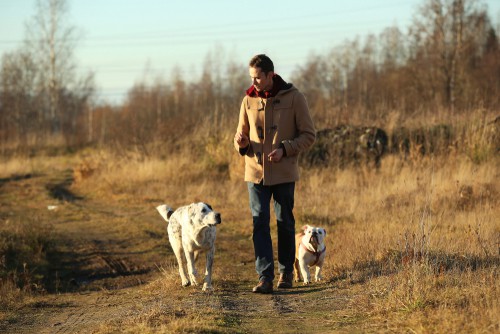 Based out of the UK, Pat is the youngest member of TheMiniBlog family and comes with extensive experience in all things Mini. He has been reviewing products for a while now and is well versed in everything related to mini gear and technology.