Cost of Apple Music in the UK 2022 | Pricing, Features & More
Do you want to know what's the cost of Apple Music in the UK? Well, then you've come to the right place.
This article is going to teach you everything there is to know about Apple Music, the main features, how much it costs and how you can subscribe to the platform.
So, What is the Cost of Apple Music in the UK?
Apple music has three tiers in the UK: Individual Plan, Family Plan for up to 6 people and University Student Plan. The Individual subscription plan costs about £9.99, the family plan is for £14.99 for up to 6 members and the University Student plan is much affordable at £4.99.
Read on to find out more on the cost of Apple Music in the UK.
Recommended Read: How To Find Your AirPods If They Are Offline
What is Apple Music?
Apple Music is an Apple developed music and video streaming App. The Apple Music app allows you to stream on-demand music from an iTunes catalogue of over 90 million songs from different genres, countries and artists.
It also lets you create your own playlists or access playlists that are tailored according to your interests. You can also download music for offline listening and listen to radio on Apple Music App. 
What is Apple Music for Artists?
Apple Music for Artists is a dashboard that helps you share your original music with the world. You can connect with your fans and it also provides useful data of your uploads that will help you track your music career. It works much like Google Analytics, but for music. 
Apple Music for Artists gives you access to data from more than 100 countries related to your music. It also helps you in analyzing the best performing songs, most played regions and other data. 
How does Apple Music work?
Here are a few controls and their functions that help in the operation of Apple music:
Play Music: Tapping on the Play button of a particular song or playlist will start playing music on the mini player that will appear at the bottom of your screen. There are various options like skip, next, and volume that you can operate according to your preference. 
My Account: You'll find your profile on the top right corner of the Listen Now tab. You'll find account related settings like notifications, subscription upgrades, friend requests etc. 
Search: Search tab appears on the bottom right corner. Tap on it to look for the music of your choice. You'll also find a lot of categories which can help you select music like pop, hits, charts etc. 
Library: Library tab will appear on the bottom along with other tabs as soon as you open Apple Music. You'll find playlists, artists, albums, songs etc. here that you listen to. You can also tap on the playlist option and create your own playlists by browsing or from the library itself. 
Siri: You can command siri to operate, play, skip, create playlists etc. for you. All you need to do is give Siri the command. For example, "Siri, play One Dance by Drake".
Share Music: You can share music that you're listening to on social media like Facebook, Twitter or Instagram by clicking on the three dots. 
Listen Offline: you can simply download music by clicking on the three dots. Enjoy the downloaded music when you don't have mobile data or Wi-Fi.
What is the Cost of Apple Music in the UK
There are different subscription packages available on Apple music and the cost of each differs from the rest. All of them are extremely affordable and are worth your money.
There are three tiers of subscription packages which are Individual, Family and Premium, but there are also standalone and bundle subscriptions that you can get depending on your needs.
Let's take a look at a few of the subscription packages available in the UK.
Cost of the Standalone Apple Music Subscription Plan
The standalone subscription plan only grants access to Apple Music and none of the other features. When you first buy this subscription for Apple Music, it'll provide you with 3 months of free trial music streaming which can be canceled at any point of time. Post your free subscription, you can choose whichever plan you want to choose from individual, student, family or premium. 
An individual subscription plan costs about £9.99 and the family plan costs £14.99 for up to 6 members. The family plan is affordable and convenient if you have a group of friends or family you can buy the plan with. It's also cheaper than Spotify's Family plan.
The third subscription plan is the University Student plan which costs £4.99, but is only applicable for users who are currently enrolled in universities/schools as it requires two-end verification. 
Apple also recently launched Apple Voice Music with iOS 15.2, iPadOS 15.2, and Monterey 12.1 software updates in December 2021 which is just at £4.99. This is equivalent to the university student plan. We'll discuss this plan in detail below. 
Cost and Inclusions of the Bundle Apple One Subscription
Apple's One Bundle subscription was launched in October 2020 which includes most of the Apple Apps like Apple TV+, Apple Arcade, Apple Music, Fitness+ and Apple News+ as a collective subscription.
It's great because it allows you to manage your account at a single place and is also really affordable. Apple's One Bundle is available to use in about 100 regions including the UK.
Even the Apple One Bundle subscription has three varieties to access: Individual, Family, as well as Premier.
The individual subscription plan costs about £14.95 and you can access Apple Arcade, Apple Music, Apple TV+ and 50 GB iCloud storage. This plan is only for one person, meaning only one email id can be registered and can use the provided services. 
Family subscription plans cost about £14.95 where up to 6 members can use it. You'll get access to Apple Arcade, Apple TV+ and Apple Arcade along with 200 GB iCloud storage. Please note that the Individual and Family plans don't include Apple News+ and Fitness+. 
Then there's the final plan which has everything in it but is pretty expensive. This plan is perfect for people who are in the corporate world or have a huge family. The Premier Apple One Bundle includes Apple Arcade, Apple TV+, Apple Arcade, Fitness+ as well as Apple News+ along with 2 TB iCloud storage. 
If you want an Apple One Bundle Subscription and you don't know how to, follow these steps to get there.
Unlock your phone and go to the Settings app.
After opening the settings app, click on your name located at the top.
Choose the Subscriptions menu and you'll find a list of subscribed channels there.
On top, you'll find an option that says Get Apple One, click on that.
The next page will display the three subscription packages., Choose whichever suits you the best. 
You get one month free trial on subscribing to the Apple One Bundle post which your plan will start. You can cancel it any time before your trial ends to quit the subscription.
If you have subscribed to any of the Apple services individually like Apple Music, Apple TV+ etc. then you're going to receive a refund of the remaining days of that particular subscription. 
What is the Cost of the Apple Music Voice Plan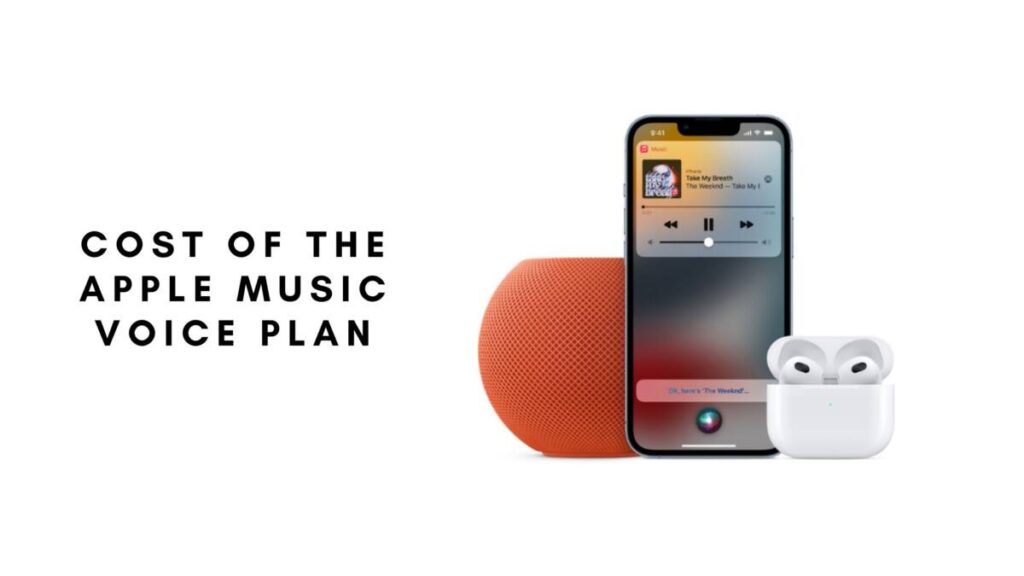 So, in December of last year, Apple launched the Apple Music Voice Plan as a cheaper alternative to regular Apple Music plans. Apple Music Voice is operated through Siri you can control playback and other options with vocal commands. 
Apple Music Voice lets you stream from over 90 million songs of different genres, albums, artists, listen to radio stations as well as get access to Apple's created playlist in this plan. You need to constantly instruct Siri in order to play, pause, skip to the next song etc. 
The drawbacks of this plan are that you cannot queue a song according to yourself. It's also confusing at times as you can't see the screen and open and search for whatever you need.
Of course you can't view the lyrics in this plan since there's no screen. Lastly, it's going to be problematic if Siri doesn't understand you so make sure to test your Siri before you buy this plan. 
Here are a few devices that can run the Apple Music Voice Plan:
AppleWatch 
Apple TV
AirPods
CarPlay
Home Pod or Home Pod Mini
iPhone (running iOS 15.2 or later)
iPad (running iOS 15.2 or later)
MacBook (running macOS 12.1 or later)
Android (in Apple Music App for Android)
Windows PC (it should have iTunes)
Amazon Echo gadgets
Playstation 5
Sonos
What is included in the Apple Music subscription?
Here are a few things that are included in your Apple Music subscription:
Free trial for 1 month (or more)
Access to 90 million songs worldwide
Add-free music
On-demand and live radio station 
More than 30,000 Apple curated expert playlists of different genres 
Original concerts, shows and other exclusives
No commitment; can be cancelled anytime
Cost of Apple Music UK: Summary
| | | | | |
| --- | --- | --- | --- | --- |
| Subscription Plan | Voice Plan | Student Plan | Individual Plan | Family Plan |
| Cost | £4.99/month | £4.99/month | £9.99/month | £14.99/month |
| Ad free Music | ✔ | ✔ | ✔ | ✔ |
| 90 Million Song | ✔ | ✔ | ✔ | ✔ |
| Free trial with no commitment | ✔ | ✔ | ✔ | ✔ |
| Lyrics view | — | ✔ | ✔ | ✔ |
| See what your friends are listening to | — | ✔ | ✔ | ✔ |
| Download 100,000 songs to your library | — | ✔ | ✔ | ✔ |
| Unlimited access for up to 6 people | — | — | — | ✔ |
| Personalized music recommendations for each family member | — | — | — | ✔ |
Does Apple Music work on Apple Watch?
If you have an Apple Watch Series 3 or later, you can play music through the Apple Music App. All you need to do is connect your Apple Watch to Wi-Fi or mobile data. You can enjoy music on your Apple Watch even when you aren't near your iPhone. 
Sync your Apple Watch with your iPhone. This way, you can operate Apple Music when you're away from your phone even when your Apple Watch isn't connected to mobile data or Wi-Fi. Make sure you've connected to your Apple Watch with Bluetooth speakers or headphones, otherwise you won't be able to listen to the music. 
Here's how to sync music to your Apple Watch:
Plug your Apple Watch to the charger and make sure it's charging. 
Keep your iPhone near to your Apple Watch. 
Turn on the Bluetooth of your iPhone and open the Apple Watch App on your phone. 
Click on My Watch on the Apple Watch App and then scroll to see the music option. 
In the music option, tap on Add Music and tap on the music of your choice. 
Next to the music, you will find an add button (plus sign) that will allow you to add whatever genre, album etc. you want to play.
Download songs on your iPhone before syncing it to your Apple Watch. 
Apple Music vs. Spotify vs. YouTube Music:
The cost of Apple Music, Spotify as well as YouTube Music is the same for Individual and family packages i.e.,  £. 9.99/month and  £ 14.99/month respectively. 
Apple Music has about 90 million+ songs whereas Spotify has 70 million and YouTube music has 50 million tracks. 
Apple Music's spatial audio completely supersedes Spotify as well as YouTube Music with audio quality of  24-bit/192 kHz along with Dolby Atmos. 
FAQ's
How to get free Apple Music access?
You can get up to 6 months of free Apple Music service. Follow these steps: 
1. Download the Shazam App from the App Store and launch it on your Apple device. 
2. Swipe the screen to enter the library option and tap on the try now tab that offers a free trial of ‌Apple Music‌ for a 'Limited Time.'
3. Tap on the "Try it free" button.
4. You'll be taken back to the App Store to redeem the code. Click on redeem.
Now you will receive a notification on how long your trial period lasts.
How to cancel Apple Music? 
To cancel Apple Music, follow the steps below: 
Go to the Apple Music Account page.
Here you'll find an option to sign in. Sign in or skip if you don't find the sign in option. 
Click on the My Account option and go to Settings after that.
Scroll down to find the "Subscription" option and tap on it. 
Choose the manage option and tap on cancel the subscription.
Do you need a subscription to listen to music on Apple Music App?
Yes, you do need a subscription to listen to music or radio on Apple Music App unlike Spotify where you have a free version as well. Although Apple Music does have a trial period of 1 month that you can use and cancel once you're done with the trial period. The subscription is monthly and you can cancel it any time you like to quit. 
Is Apple Music free in the UK?
Apple Music is not free in the UK. Apple Music costs about £9.99/month for Individual Plan, £14.99 for Family Plan (up to 6 people) and £4.99/month for University Student Plan. You can stream up to 90 million songs of different genres, artists and albums and also listen to radio stations.
Is Apple Music worth the price?
There are a lot of free Apps for streaming music but Apple Music is worth considering to spend a few Pounds on. You get ad free music after subscription and can access about 90 million songs from different albums, artists and genres. It also gives you the access to listen to radio stations. 
What is included in the Student plan of Apple Music?
The Apple Music Student plan not only is affordable but if you have a valid student ID you will get a free subscription to Apple TV+ in the UK.
Also Read: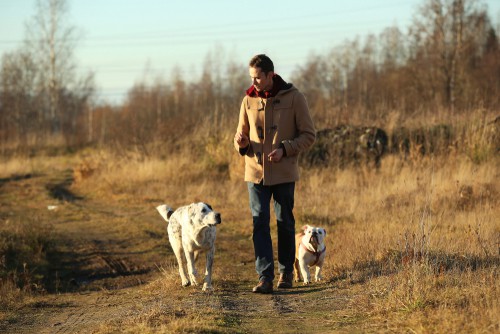 Based out of the UK, Pat is the youngest member of TheMiniBlog family and comes with extensive experience in all things Mini. He has been reviewing products for a while now and is well versed in everything related to mini gear and technology.