Apple is known for offering some of the best phones and computers money can buy, with a price tag that will leave most people speechless. Like me most of you must have invested in an apple product in the past and are looking for an upgrade but buying a new iPhone, iPad or MacBook doesn't come that cheap. 
I purchased my MacBook Pro 2012 edition nearly 10 years back and it still runs perfectly with all the new updates and macOS. Without a doubt, Apple has served me well hence I decided to trade in my old mac for a new or refurbished one depending on what's available.
If you're planning on upgrading to a new MacBook this article is for you, as I'll be explaining how Apple Trade-in Works in the UK.
Also Read: Where to buy refurbished iPhones in the UK
How Apple Trade-In Works
The Apple trade-in program was created so Apple customers can upgrade their old Apple product with the new and current series. This is done by exchanging your old Apple product for credit that can be used to purchase any new or refurbished Apple product from an authorized Apple Store.
What can I Trade-in at the Apple Store?
The Apple Store accepts a wide variety of Apple devices which include the Apple Watch, iPad, MacBook series and iPhones. They do not accept the previous version of iPods or Apple TV's, but you can have it recycled there free of charge. 
Apple encourages people to bring in old electronic devices to any Apple store around them, they recycle them for free.
Can I Trade In Any Model of iPhone?
No, if you are planning for the in-store Trade-in program, Apple will only take in iPhone's from the first generation iPhone 6 and iPhone SE through their latest iPhone 11 Pro Max. If you have a recent smartphone of a different brand Apple will accept it for a trade-in depending on the condition of the device. 
How to Trade-in your Apple device?
First, check the model number and year of the device you want to trade, it will come in handy. 
Go to the official apple trade-in website or click here. You will have to select the device you want to trade in so you can get an estimate of how much credit you can get for it. 
 If you decide to trade it online, you can express mail the apple device to the selected apple store close to you for free. Apple will check the product and provide you with a store credit towards your next purchase if the product has been paid in full. 

If you are trading in an iPhone with Apple iPhone payments pending on it, the trade-in value is estimated and will be applied to the overall price of the new iPhone with the pending payments. In case if the value of your product is different from the estimate offered online, the price of the new product will be adjusted accordingly to balance it out. 
If you don't want to purchase any product immediately with the credit after the trade-in, you will be issued a gift card with the credit value which can be redeemed when purchasing another Apple product. 
Another way is by visiting the Apple Store in the UK to trade-in your old device for a new one. You can refer to the available store list on the Apple Website.
How much is your old Apple device worth?
The amount varies from product to product, the newer the purchase date, the more credit you can expect for the device. The condition of the product matters as much as the purchase date. 
iPhone for Trade-in
| | |
| --- | --- |
| iPhone 11 Pro Max | Up to $500  |
| iPhone 11 Pro | Up to $460 |
| iPhone 11 | Up to $360 |
| iPhone XS Max | Up to $340 |
| iPhone XS | Up to $270 |
| iPhone XR | Up to $220 |
| iPhone X | Up to $220 |
| iPhone 8 Plus | Up to $180 |
| iPhone 8 | Up to $120 |
| iPhone 7 Plus | Up to $130 |
| iPhone 7 | Up to $90 |
| iPhone 6s Plus | Up to $75 |
| iPhone 6s | Up to $50 |
| iPhone 6 Plus | Up to $50 |
| iPhone 6 | Up to $35 |
| iPhone SE (2nd Gen) | Up to $200 |
| iPhone SE (1st Gen) | Up to $25 |
| | |
| --- | --- |
| MacBook Pro/Mini/iMac | Price (Approx.) |
| Mac Mini | $800-$980 |
| Mac Pro | $1100-$1,490 |
| iMac | $900-$1,390 |
| iMac Pro | $2000-$3,580 |
| MacBook | $300-$450 |
| MacBook Air | $450-$670 |
| MacBook Pro | $1200-$1,760 |
| | |
| --- | --- |
| Apple Watch | Price (Approx.) |
| Series 1 | $20-$30 |
| Series 2 | $30-$60 |
| Series 3 | $45-$85 |
| Series 4 | $85-$145 |
| Series 5 | $100-$190 |
| | |
| --- | --- |
| iPad | Price (Approx.) |
| iPad Mini | $100-$175 |
| iPad Air | $150-$210 |
| iPad | $140-$200 |
| iPad Pro | $250-$500 |
These are the trade-in prices you can expect for the above devices, the exterior condition and damage over time can reduce the estimated price. 
If you're planning on moving from an android device to apple, you can trade in non-Apple smartphones as well for store credit to purchase a new Apple product.
They accept smartwatches, tablets and PCs as well. So get in touch with your closest Apple store to find out. But if you're having trouble reaching out to them, here are a couple of quotes provided for Android devices.
Android Smartphones for Trade-in
| | |
| --- | --- |
| Samsung Galaxy S20+ | Up to $315 |
| Samsung Galaxy S20 | Up to $240 |
| Samsung Galaxy S10+ | Up to $220 |
| Samsung Galaxy S10 | Up to $185 |
| Samsung Galaxy S10e | Up to $145 |
| Samsung Galaxy S9+ | Up to $110 |
| Samsung Galaxy S9 | Up to $90 |
| Samsung Galaxy S8+ | Up to $70 |
| Samsung Galaxy S8 | Up to $55 |
| Samsung Note 10 | Up to $270 |
| Samsung Note 9 | Up to $145 |
| Samsung Note 8 | Up to $80 |
| Google Pixel 4 XL | Up to $220 |
| Google Pixel 4 | Up to $185 |
| Google Pixel 3 XL | Up to $90 |
| Google Pixel 3 | Up to $65 |
| Google Pixel 3a | Up to $50 |
What happens to your old Apple device?
Well, that depends on the device's condition. If your device is in working condition, then it will be refurbished and sold to someone else. The same is valid for the iPhone Upgrade Program, which needs monthly payments to obtain a new iPhone per year.
If it's no longer in working condition then, Apple will offer to recycle it for you so that the materials can be reused. For example, The aluminum from old iPhones is recycled into MacBook Air enclosures. Apple also has a recycling robot called Daisy that can disassemble 200 iPhones every hour to recycle as many materials as possible.
Sites like Amazon, Best Buy, Gazelle, and Target also have similar trade-in programs, but the amount you'll receive can vary.
What condition devices does Apple accept as a part of Trade-in plan?
The condition the Apple device is in will make a massive difference for the amount of credit you will get for your iPhone, iPad or MacBook. Apple classifies their trade-in into three categories based on the condition which is Good, Fair and Poor. 
An Apple device in good condition with zero scratches will fall into the "Good Condition" category with the highest payout for trade-in. 
With Minor scratches and wear it will be considered to be "Fair condition". If any dents on the aluminium exterior or body will land it starts to poor condition. You can still expect a decent offer.
"Poor condition" will fetch you a bare minimum amount or nothing in most cases with a free recycling option offered. 
It is best you take a trip to the store if you aren't sure of the condition of your product, what quote you receive after the check will be the final offer for the product. 
Benefits of the Apple Trade-in program
The Apple Trade-in Program has a few benefits such as
For those who are unaware of how to back-up your Apple device, the representative at the Apple Store will guide you on how you can backup your device to iCloud, wipe the data and retain all your information without losing and data. You can use services like iCloud or Time Machine to have your data stored securely.
You get to see the current value of your device almost instantly. All you will have to do is answer a couple of questions pertaining to the condition of your device and you will be either provided with an Apple Gift Card of the value, instant Credit at an Apple Store or if you'd like then you can recycle the device for Free.
If you're not willing to head out to the Apple Store, you can mail the device across to them by using the prepaid trade-in kit or shipping label.
FAQ's
Why Opt for Apple Trade-in?
There are four major advantages of trading in your old Apple device. 
Used devices definitely have a residual value that can be used and applied to future purchases. One man's coal can be another man's gold is the perfect example of a trade-in.
Storage and maintenance of these assets can be time-consuming and heavy on the pocket. Trading in old equipment will reduce costs for inventory management. 
Trading in a product for the current value than waiting for another product to drop the price later is a good option. so you don't get a lowered trade-in price when you want to upgrade. 
How Do I Prepare My Apple Device For Pick Up
The Apple device has to be packed and palletised with all the internal information erased and signed out of your iCloud account. A customer rep will be on-site to pick up the package and check if it is ready to be sent out. 
The device needs to be given in a centralized location close to the customer site, all this will be done during normal working hours. 
If I Don't Know The Condition or Config Of My Apple Device?
Not an Issue, All the products received by Apple's service provider are tested and audited by a professional apple technician. The value assessed by the technician will determine the final price for your device. 
If requested, Apple will send you the results of the audit which will include the system config, present condition,  faulty parts, serial number with the final trade-in price.
What if the condition of my product is different from what I had described when initiating my trade-in?
If the condition and configuration are different from what you've mentioned when mailing it out to the Apple service provider. The price which was mentioned to you when sending it out will differ and will be revalued after an audit by an Apple Tech. The techs quote is final.
It is best to check the config before sending it, you can check the config or any apple device in the about section. 
Mac: On the top left-hand corner of the screen you will find an apple symbol, click on it to get the "About This Mac" option. You will get all the info of the Mac computer including the serial number which will help Apple provide you with the right trade-in quotes.
iPhones: Go to the setting option on the iPhone, you will be displayed with a list of options. Choose the General tab, once inside you will get the option "About" tap on the option to receive all the information about the phone. This will help you get a proper quote from apple for the device's config. 
Can I trade in Multiple Apple devices?
Yes, Apple will accept as many devices as you can offer and provide you store credit in return for every product.
Takeaway
If you're selling your old Apple device to buy another Apple product, Apple trade-in is the most hassle-free program with the most practical pricing to trade-in. The gift cards you receive can be used at a later time if you want to purchase a new model that is about to release, saving you the trouble of adding it to your card. 
If you are looking out for cash than a gift card, trade-in sites like Gazella offer the option for cash to trade-in. If you want to make the most out of the trade try eBay or Craigslist to sell your old Apple device.  
I hope this article has helped you understand How Apple Trade-in Works in the UK.
Also Read: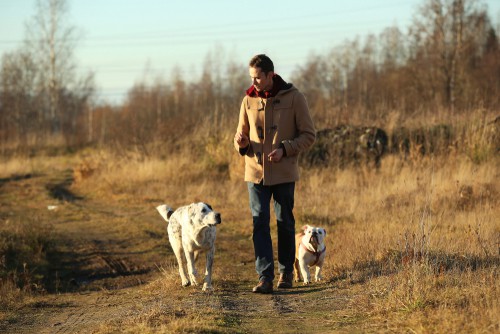 Based out of the UK, Pat is the youngest member of TheMiniBlog family and comes with extensive experience in all things Mini. He has been reviewing products for a while now and is well versed in everything related to mini gear and technology.