How To Check Apple System Status in 2022
This article is a complete guide on how to check Apple system status, which includes checking the online store status, iCloud status, and how to see if Apple services are down or not. Read more here.
Apple is a huge company, and any organization runs via a number of systems. The company also uses several servers, which are dedicated to various purposes and are interconnected to end devices.
Apple has several servers, which are dedicated to different business systems. These servers are used to store, share and process the data between them. If a system goes down, the entire device can be hampered.
How to check Apple System Status?
Apple System Status is a platform to view minor glitches, outages, and/or maintenance being carried out at the moment related to Apple services and developer software. Enter the support page where you'll find a list of Apple's services against which you can check the status if it's an outage, resolved, or under maintenance. There's also a separate page for developer System Status which we'll get into over the course of this article.
Well, let's begin to know how to check Apple System Status below. This guide will help you understand Apple System Status better.
Recommended Read:
How to Check MacBook Battery Cycle Count
How To Check Apple System Status
What is Apple System Status?
Apple System Status is Apple's official page which offers customers information about the current status of the services and products by the company at all Apple's worldwide data centers. You can view the Apple System Status on their official website here.
Apple announced the System Status page in 2013 to announce malfunctions, maintenance, and updates through the page. Many users have reported that this has helped in keeping themselves aware of the system and avoiding worrying situations.
Apple can update this page at any time without prior notice. If a service is not listed on the status page, then the service is operating normally. If a service is listed as troubled, then you may experience difficulties using that service. However, it does not include third-party services.
Apple system status page can also go down for maintenance. They do this once or twice a week. If the page does not update within a few hours, usually a restart of your iPhone or iPad should fix the problem.
One can check the Apple System Status for the following services:
Apple-related apps like music, books, Apple TV+, FaceTime, Radio, etc
iTunes and iCloud related issues
Siri
Maps
Mail Drops
Home Kit
Face ID
You can check out the rest of the services on the Apple System Status site. If you're experiencing any issues that are not listed on the page, then you can contact Apple Support. If you're looking for Apple's developer system status, you can visit here. The Developer System Status page offers information about Account, APSN, App Store, Apple Pay, Software Downloads, Xcode, etc.
On the System Status page, you'll find various services and their names with green circles against them. These green circles indicate that the services are available and if any issues were resolved, you'll find it stated against the service. You can now also know the recent updates and outages that the company does.
Apple has tried to make its system extremely transparent with the advent of the System Status page.
However, the page does not give any details about the cause of the issue. To get detailed information about issues and troubleshooting steps, you will have to contact Apple Support.
How Can You Check The Apple System Status
To check the Apple System Status, you'll need to visit Apple's official website. Once you land on the official website, go to Support and further click on System Status. You can also directly click on the link here and enter the Support Status Page. This page will only display the status of Apple services and stores.
If you want to check whether it's the developer system issue, you'll need to visit a different page. You'll find the outage or issue on the screen with a list of services and they'll also display if the issue is resolved or not. If there's an issue going on with the particular service, you can't do anything but wait till Apple fixes the underlying issue.
Unfortunately, the Apple System Status doesn't notify once the issue is resolved. But they do update their page every 1-2 minutes, so you can go back and check whether the service outage is resolved or not.
How is Apple System Status Beneficial To End Users
The Apple System Status is beneficial to end-users in several ways, let me list them down below:
Apple system status gives the users information regarding the current status of any particular Apple devices that they have. It allows the users to get into contact with Apple engineers and help them resolve any issues regarding their devices.
Apple support services are also available on the Apple system status page. Users can also get updates on new software and upcoming Apple events on this page.
This allows the user to be updated with all the latest information about their devices. It also allows them to be aware of any changes that may affect the device while they're using it.
The information on the Apple Support Status page gets updated almost every minute. So, whatever you're viewing on the page is the latest information and status.
Through the Support Status page, Apple is keeping the users in its loop and making them feel like they're in touch with the company directly.
Country Wise Apple Support Status Page
It's important to note that not all countries will face the same issue, maintenance, and/or outage at the same time. Hence, you'll have to check for the issue country-wise. The Global System Status Page is a common page for system status but there are status updates country-wise where you know the specific Apple services issues in your area.
You'll also know the last time the page was updated in the standard time in line with your current location. Click on the particular link below to visit the Apple System Status page of your own country.
How to Troubleshoot if the Issue Isn't Caused by Apple
There are times when your iPhone might face problems like frozen screens, blackouts, problems in updating apps, etc. Most often, these issues aren't caused by Apple but are hardware issues. You can always reach out to Apple Support but try simple troubleshooting before that.
You can try restarting your iPhone if it's frozen or if the screen appears black. Restarting is great because it exits the ongoing system and starts fresh.
You can also try charging your device till it shows the Apple logo if the screen is blacked out.
If your updates aren't working, connect your device to your computer and restart your iPhone. Try restoring your phone by wiping out data that might hamper updates.
If there's any physical screen damage due to which your iPhone is facing any issue, get the screen fixed as soon as possible to avoid further damage.
If nothing works out, there's always an option to visit the nearest Apple Store. You can locate the nearest Apple Store on the official website.
How To Check Apple System Status: FAQ's
Do you need to log in in while checking Apple System Status?
You don't need to log in with any ID while checking Apple System Status. You can simply visit Apple System Status on the site and view the status of services.
Is Apple giving notifications before maintenance?
Apple doesn't notify before maintenance and neither does it notify once the issue is resolved. It's advisable to check the Apple System Status page once every hour to know if the outage is resolved or not.
Is Apple System Status helpful?
Apple System Status page is extremely helpful in case Apple-related services or software are going through maintenance or outage. The page updates itself constantly to keep the users posted about the latest updates or issues instantly.
Takeaway
Hope you have gotten a better understanding of how to check Apple System Status now. It's extremely helpful to know more about your device and its software smoothly before panicking.
Just, visit the page, know there's an issue, wait patiently for it to get resolved.
Simple isn't it?
Also Read: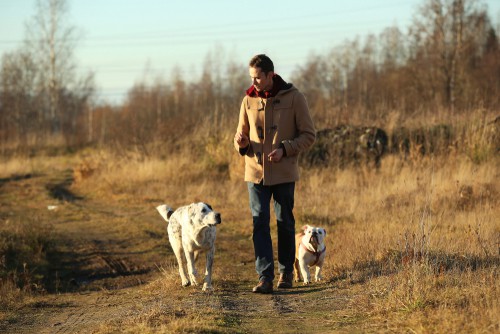 Based out of the UK, Pat is the youngest member of TheMiniBlog family and comes with extensive experience in all things Mini. He has been reviewing products for a while now and is well versed in everything related to mini gear and technology.