How To Contact Apple Customer Care Center in UK
This guide on how to contact Apple UK will tell you all you need to know about the various ways you can reach out to the Apple Customer Support team. Read on to know more.
Every gadget is prone to encounter some or the other problems while using them. To ensure they work alright, you need to maintain them so that their longevity is improved and you can enjoy the gadget to the fullest.
We often buy branded gadgets keeping in mind their services which is one top reason why people prefer buying Apple gadgets. Apple Customer Service is excellent as they respond to your queries very quickly and they're pretty efficient at what they do.
So, how to contact Apple UK?
The primary method you can use to contact Apple UK is by phone, but they can also be contacted through email, direct message, live chat, Twitter, etc. However, you'll have to wait for a maximum of 48 hours on business days for a reply.
If you're keen to know how to contact Apple UK, read on as we take you through everything you need to know.
How to Contact Apple UK – An Overview
| | |
| --- | --- |
| How to Contact Apple UK | Support Options |
| Contact the Apple Online Store | 0800 048 0408 |
| Contact the Apple Customer Support Technical Team | 0800 107 6285 |
| Contact Apple iTunes Store Support | Link |
| Contact an Apple Service Provider | Link |
| To Report a Lost Apple Device | Link |
| Contact Apple Support on Twitter | Link |
| Download the Apple Support App | Link |
Recommended Read: How to Create an Apple ID in the UK
How To Contact Apple UK
Calling Apple Customer Support by Phone
You can call the Apple Support team by dialing 0800 107 6285 which is a toll-free number. Lines are open from Monday to Friday 8 AM to 8 PM and Saturday/Sunday from 9 AM to 6 PM. Keep your Apple device serial number handy to avoid last-minute hassle as they often ask for it before they can start registering your complaint.
A serial number is a combination of unique numbers and alphabets that are assigned to a particular gadget according to a special algorithm. It contains information about the manufacturer, date of manufacture, and other details.
If you're wondering how to find the serial number of your Apple device, follow these steps.
Take your Apple device (iPhone, iPad, Apple Watch, or iPad touch) and go to the Settings App.
Tap on General and then go to the About section.
On the About page, the serial number will just be below the model number.
If you have a Mac and you're looking for the serial number then here's how to find it.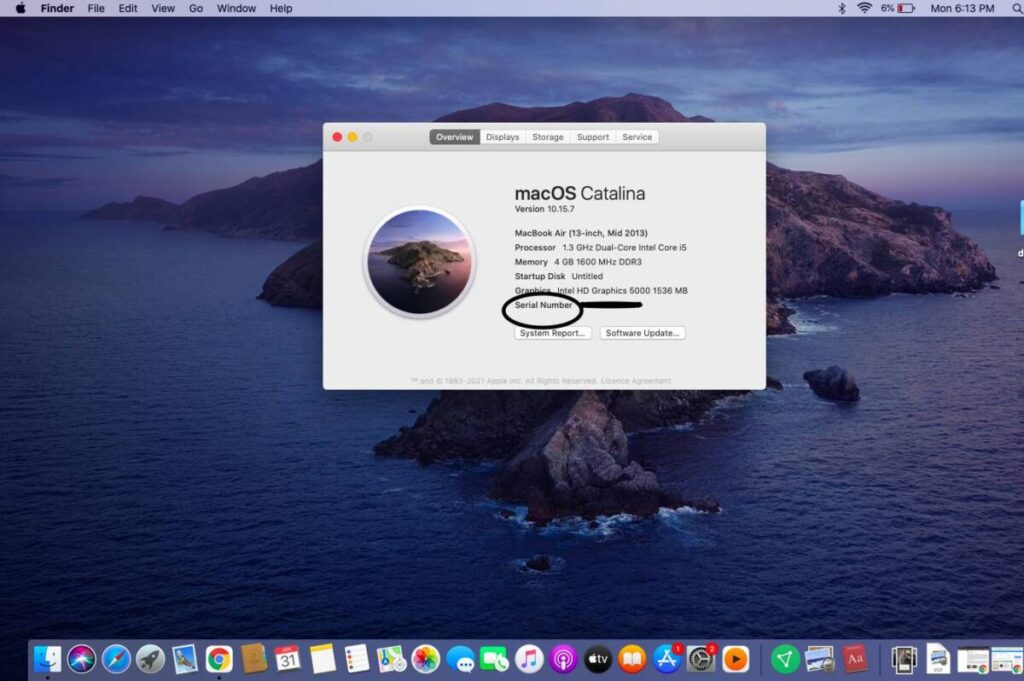 Open your Mac device and move the cursor to the top left corner of your screen.
Click on the Apple logo and then click on About This Mac option.
A window will pop up containing all the about your Mac device where you'll find the serial number at the bottom.
You can also find your Apple device's serial number even if you don't have the device in front of you.
Simply go to the Apple ID Account website and sign in with the Apple ID you used in that particular device you want to know about.
Under the "Devices" option, choose the name of your device and you'll find the serial number of your device just after.
You can also ask the support representative to assist you about how to find the serial number and resolve your query further if you're finding the process troublesome.
Chatting with Apple's Customer Support
If you think having a quick chat can resolve your issue, then you can go for it and contact Apple's customer care services.
To connect with Apple's customer support team, you need to first go to the Apple Get Support page. Then choose the device that has the issue and also submit what kind of trouble you're facing.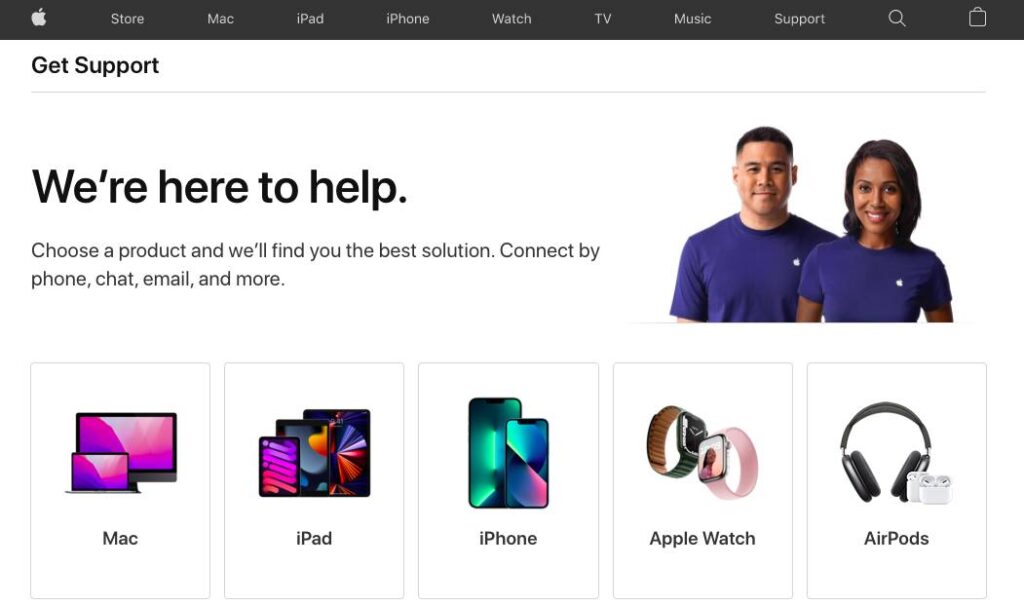 Select chat and either log in with your Apple ID or type your product's serial number.
Post this step, you'll find a pop up window of chat with the customer support executive.
There is a small text box at the bottom where you can type in your issue.
Explain your problem in detail and patiently wait for their response.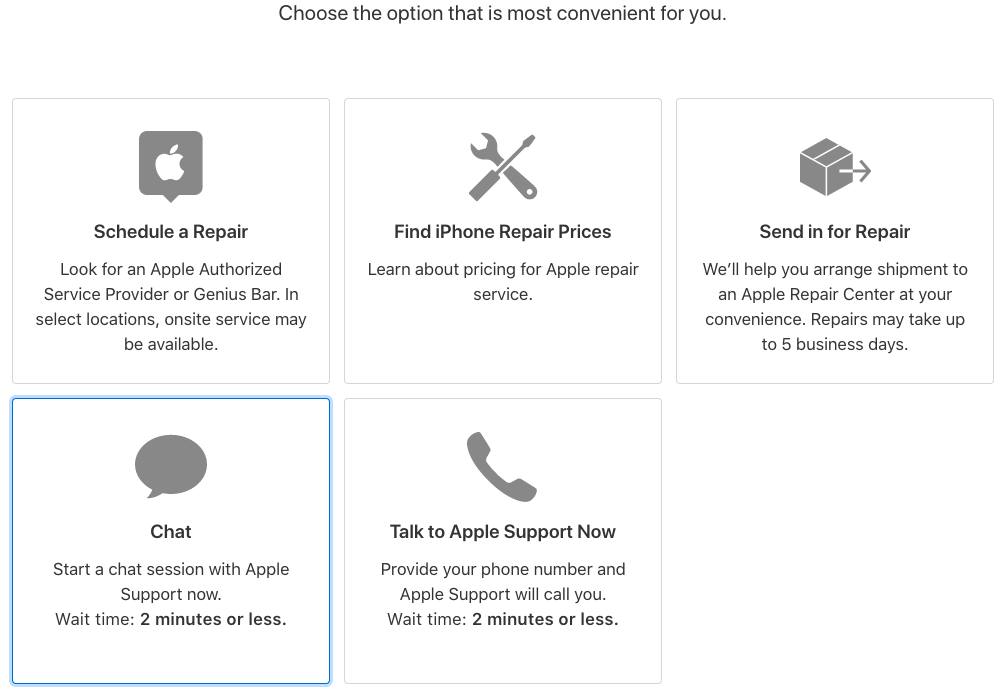 Contacting Apple Support on Twitter
Many Apple users find reaching out to Apple Support on Twitter convenient.
If you're willing to contact Apple Support on Twitter, just log on to your account and go to their official Twitter handle that not only provides tips and tricks but also resolves queries via direct messages or tagging on a tweet.
You can either tweet the problem that you're facing and tag the Apple Support account or directly message them through the envelope icon privately. They're available throughout the week from 5 AM to 8 PM Pacific.
Finding a Local Apple Store
You can also take your device to the local Apple store to get it fixed. This is a much more feasible option as your products can be inspected by the customer support team, actually. If you don't know where the nearest Apple Store is located in your area, you can visit the Apple Retail webpage.
You'll find a text bat with a magnifying glass in the top-middle of the page. Type the city/state or zip code of the area you want to locate the Apple Store in. As you enter the information, you'll find a bunch of Apple stores with their addresses and store's operational timings.

Most Apple Stores provide limited services so you have to check the store's services before your visit. Most of the stores provide in-person one-to-one sessions with the specialist as well for which you have to make reservations before visiting.
Booking an appointment for the store is done on the Apple Support website itself.
After entering the website, select the device and the issue that you're facing.
Choose the "Bring in for repair" option and enter your Apple ID or serial number.
Next, choose the nearest location of the Apple store by entering the zip code/city name/address.
Finally, choose the date and time you'd be available to get your device for repair.
You can also return an item in the store even if you've purchased it online.
How to Use the Apple Support App
This is the most useful App for Apple Users who are facing issues with their Apple devices and are looking to get them fixed. You can simply download the Apple Support App from the Apple App Store for free. This app will allow you to chat or call a real Apple support representative to resolve your issue.
Not only that, but this app also allows you to find the location of the nearest stores and provides quick step-by-step guides to fix small gadget-related problems just by yourself at home.
The Apple support app also contains other details like your subscriptions and purchases, device performance, update, backup and restore, etc. You'll also find the latest prices for repair services on the app itself.
How do I contact Apple about credit card charges?
Here are a few steps to follow if you want to contact Apple about credit card charges:
Open the Wallet App and click on the Apple Card option.
You'll find a list of transactions, select the one that you want to discuss.
Tap on the transaction once again under Transaction History and click on Report an Issue option.
Click on Dispute Charge, Unknown Transaction, or Other Issue to chat with Apple Card Specialist
If required, change the reason for the dispute and tap on done.
A pop-up text message will appear on your Messages app, press the send button.
After the message is sent, you'll receive a form where you need to mention in detail the problem with your card charges Goldman Sachs will then scrutinize your dispute. Both the message and the form should be filled in and sent otherwise, your dispute won't be resolved or even considered.
FAQ's
Does Apple have email support? 
No, Apple does not have official email support. You can contact the Apple customer service team by calling them on their toll-free number or chat with them through Apple Support. You can also visit the nearest Apple Store with a prior appointment or direct message your issue on Twitter.
Does Apple have a 24-hour helpline?
Apple's helpline is available 24 hours a day, 7 days a week to provide the most comprehensive support possible in areas related to technical and software issues, product information, and related utilities.
Does Apple have a live chat?
Apple does have a live chat where you can register complaints, find information about a particular product, make a repair or return reservations or talk to a specialist. You can either visit the Apple support website or the app for it.
How do I ask Apple a question?
Visit Apple.com where you'll find a question and answer (Q&A) section on products that Apple offers. It allows you to share your knowledge or receive information or help from other Apple users.
How long does it take for Apple Support to reply?
Apple Support usually takes up to 24 hours to reply on chat or if an issue is registered.
Can you walk into the Apple Store for help?
Apple Store allows walk-in customers for Genius Bars but it's usually not recommended because waiting time can be bothersome depending on the day and time you're walking in. The best way to book an appointment is through the Apple Support App or the official website's support page.
Also Read: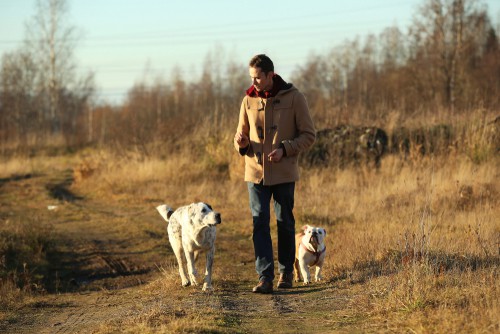 Based out of the UK, Pat is the youngest member of TheMiniBlog family and comes with extensive experience in all things Mini. He has been reviewing products for a while now and is well versed in everything related to mini gear and technology.