If you're wondering how to fix changing iPhone volume issue, then this article is meant for you. Read on to find out everything there is to know about this issue and how it can be rectified.
The iPhone has been facing some issues off late and one of the most annoying problem i've come across is the volume randomly dropping when the device is in use and when it's on standby mode. I tried out a few things that have generally helped me in the past and have found that you can fix the changing volume issue on the iPhone by trying out one of the following hacks.
Restart your iPhone
Make Sure Your iPhone has the Latest Software Version
Turn Off Change With Buttons
Turn Off Attention Aware Feature
Fix Volume Through Third Party Repair Tool
Switch Off your iPhone's Bluetooth
Reset All Settings on your iPhone
Get Rid of the iPhone Case
Contact Apple Support to Fix Volume Issues
Visit an Apple Store
Let's take an in depth look at how to fix the volume changing issue on the iPhone.
Recommended Read: How to Get US Apps on a UK iPhone
What are some of the common reasons of the volume changing on the iPhone?
There are various reasons why your volume feature of the key is not working well. Although it's not a thing to worry so much about, but fixing it as soon as possible will result in smooth functioning of your iPhone. 
Before we get into the fix, let's take a quick look at what the possible causes are.
The iPhone is running an older version of iOS
There's a temporary software glitch
The device needs to get serviced or repaired 
Can be caused by Bluetooth or any wired connection
You have a poor internet connection 
Hardware damage due to fall, bumps etc. 
Volume keys pressed and held for a long time. 
How To Fix Changing iPhone Volume
Restart Your iPhone
Restarting your iPhone can actually help in resolving the glitch and is one of the most common solutions. If it's a temporary issue, it will hardly take any time for you to fix the volume back to normal. 
To restart iPhone 8 or earlier, you can simply press the middle button and hold. You'll automatically see the power button on slider where you'll have to drag it across the screen. Let your iPhone rest in power off mode for 30 seconds to minute. To restart your iPhone, press and hold the power button once again till the time Apple logo appears. 
If you have iPhone X or later models, press and hold the side button on the right side of your iPhone and any of the volume keys. Slide across the power sign on the screen and let it rest for about 30 seconds to a minute. Restart your iPhone by press-holding just the side button on the right after which you'll see the Apple logo appearing.
Make Sure Your iPhone has the Latest Software Version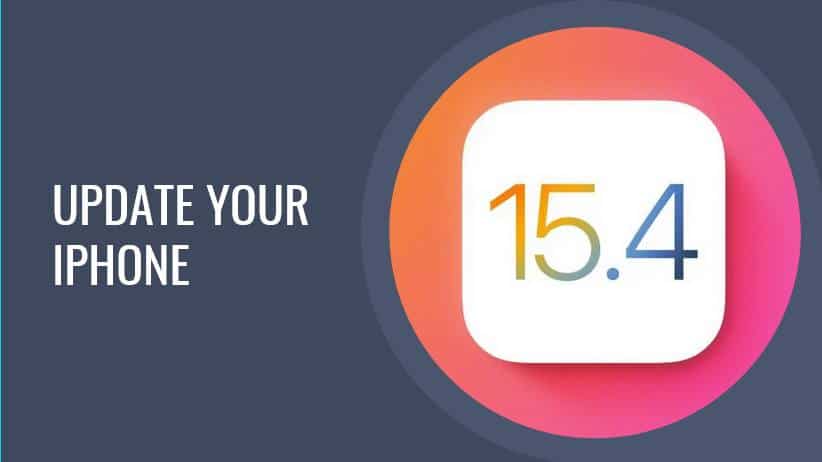 So many of the glitches happen if your iOS is not updated with the latest version of software because each updates fixes bugs and performances errors.
To check if your iPhone has the latest version of iOS or not, go to settings, tap on general, click on Software Update and you'll find a message saying your iPhone is up to date. 
If it's not updated, download the latest version and install it on your iPhone. Once your iPhone is updated, check for the volume of your phone immediately. 
Turn Off Change With Buttons
In Apple phones, change with button toggle option helps the users to change the volumes with buttons. To turn off this button, go to settings, click on Sounds & Haptics, you'll find a Change with Button toggle, turn it off if it's on. 
Turn Off Attention Aware Features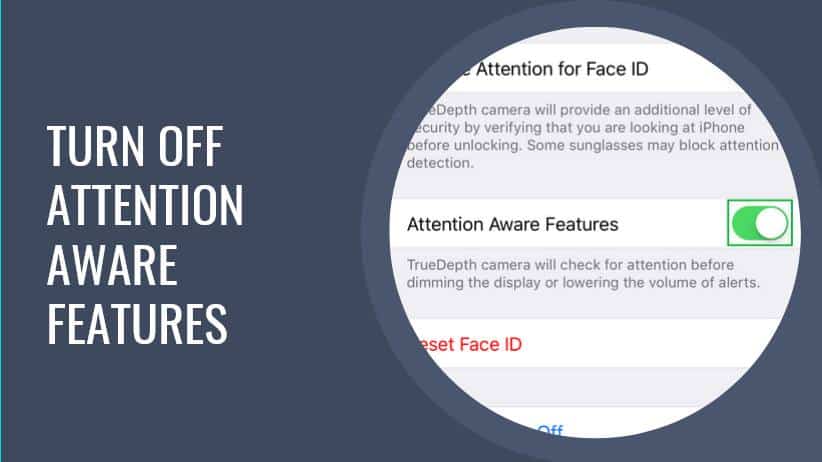 The Attention Aware feature is used to take action according to your attention towards the device. In case you're looking at your iPhone, it'll automatically detect that you're active and wouldn't dim the screen. 
This often causes minute glitches when the iPhone is under attention aware feature as the iPhone sometimes misunderstands the command. Make sure to turn this feature off to fix your volume issue. 
Go to settings, tap on Face ID & Pass code, enter the iPhone lock pass code and turn off the toggle that says Attention-Aware Features. Play an audio/video to check if the volume of your phone is working well. 
Fix Volume Through Third Party Repair Tool
There are various third party apps like Joyoshare Ultfix, Anyfix, Tenoshare Reiboot etc. These apps are available on their official websites and they have a 100% success rate in resolving technical and hardware issues on your iPhone. 
These repair tools will provide you with simple and step by step solutions following which your iPhone will be back to normal. These apps also fix other issues like frozen screen, software update issues, logo fix and other features. All you need to do is, register a complaint and you'll get a clear step by step solution. 
Switch Off your iPhone's Bluetooth 
It's often a case when your Bluetooth is switched on that it gets connected to some other device. Try turning off the Bluetooth and check if the volume is working alright.
To switch off the Bluetooth, go to settings and tap on Bluetooth. 
Further, turn off the toggle button beside Bluetooth and you're good to go. Sometimes, many iPhone users have Bluetooth on their shortcut settings. You can locate it by swiping down from the top of right corner where you'll find various options like airplane mode, mobile data, AirDrop, WiFi etc. 
Reset All Settings on your iPhone
You can try resetting your iPhone if you don't find worthy solution on restarting your phone. Resetting all settings on your iPhone is quite a risky job as all your data on the phone is at stake. Make sure to keep a backup of your data (pictures, videos, messages, docs etc.) and transfer it somewhere else before you begin to try this method. 
Reset All Settings means your iPhone will be factory reset and will be as good as a new phone internally. To reset your iPhone, go to Settings and tap on General, further go to Reset and click on Reset All Settings. 
Once you click on that button, your iPhone will ask for a confirmation. Confirm your reset and wait patiently till the time it's fully done. The entire process is time taking but worthy to get your volume settings back to normal.
Get Rid of the iPhone Case 
This is often a problem, if you have an iPhone case that doesn't fit well. It can hamper the volume key and hold any one side or maybe both for as long as the case is put on. If the iPhone volume buttons are held in either ways (up or down) for too long, it can change the volume and completely disrupt the functioning of your iPhone's sound quality and intensity.
Remove your current face that might be causing a problem and check if the volume is alright. Change your case and make sure you've gotten the right case that allows the keys of your iPhone to function well. 
If it's still a problem, you can consider checking other solutions to improve the changing volume situation. 
I faced a similar issue with my iPhone because the case of not well-fitting and it was covering a little part of the volume key from top. As soon as I removed the cover and restarted my iPhone, the volume issue was fixed instantly. 
Contact Apple Support to Fix Volume Issues
If you've tried the above methods and nothing works out, your iPhone might have a hardware issue. This will need you to get in touch with Apple Support Team to resolve the changing volume issue. It's extremely easy to contact Apple Support and they provide clear guidance on how your issue can be fixed, whatever it is. They respond pretty quickly. 
To contact Apple Support Team, visit Apple's official website and go to Contact Apple Support, You'll need to fix your current geographic location after which you'll be provided with the helpline phone numbers. 
You can also request online support where Apple itself will provide it's recommendations if you don't want to make calls. 
Visit an Apple Store
If you have an Apple Store near you, you can directly visit there and directly seek help from the store staff to fix your iPhone's volume issue. Usually hardware damages aren't covered under warranty but you can still check and see how much money is it costing to fix the issue. 
In case if you're a member of Apple+, you won't be charged a lot to repair your volume key issue. If you don't know about Apple Stores near you, just go to Apple's Official website and locate stores near you by providing them your current geographical location. 
Takeaway
We've provided different solutions to fix changing volume in your iPhone. We're sure these will work out as they're 100% tired, tested and foolproof.
Do let us know which one worked out for you in the comments below.
Cheers.
Also Read: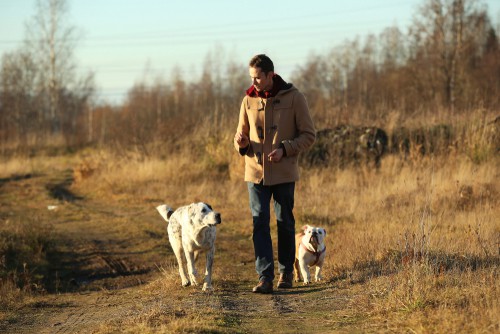 Based out of the UK, Pat is the youngest member of TheMiniBlog family and comes with extensive experience in all things Mini. He has been reviewing products for a while now and is well versed in everything related to mini gear and technology.