For those of us in the UK, downloading US based iPhone apps can prove to be a task since many of them are demographically locked. Although developers release their apps worldwide, there are a large number of American applications  that are made available only to those residing in the United States.
So, the question of the hour is how to get US apps on a UK iPhone?
Well, the answer may sound simple but there are a couple of complications. The first method would be creating a US Apple ID and using that account to login to the App Store. The second method would be to modify your current Apple ID and change the location of your account from the UK to the US. Either way, you'll need to have a valid US billing address to complete the registration process.
Read on to find out everything you need to know about how to get US apps on a UK iPhone for free.
Recommended Read: How to Switch Apple Watch to New iPhone
How to Get US Apps on a UK iPhone
All the latest apps that appear on the App Store have been launched in the US before any other country. While many of these apps tend to receive worldwide releases, there are some that will solely be available only to American residents. 
If you want to download US apps on your iPhone while residing in the UK, then you will have to try out one of these methods.
Create a US App Store Account
In order to create a US Apple ID to access the US App Store, you will first need to have a valid billing address in the US and you will also need to set up a new email address for this account. 
Ideally, the email address will have to be one that's never been used on Apple before, so create a fresh account using Gmail or Outlook.
As for the billing address, Apple requires a valid US based billing address and this may seem like an impossible task since we're based in the UK. But, with third-party tools such as ViaBox, you can generate your own American address for free.
Now that you have created your new email address and billing address, here's how to go about setting up your US based Apple ID.
Click on the button labeled "Create your Apple ID" and select the country of origin as the United States.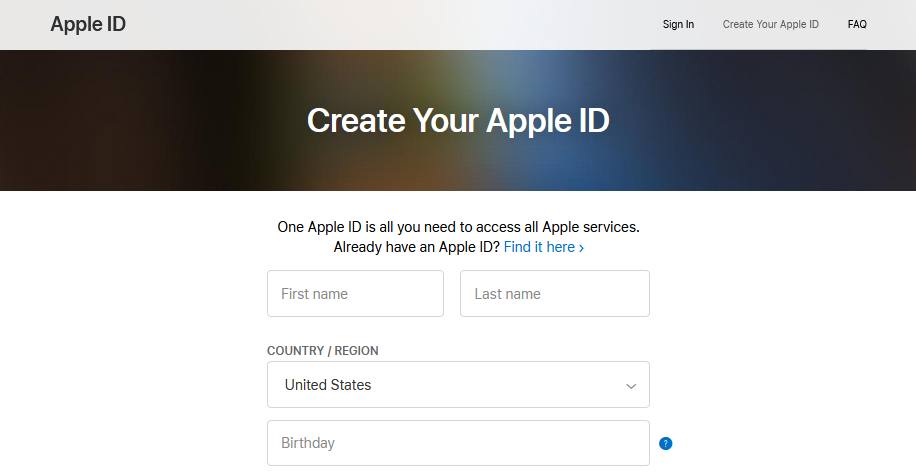 Now, fill up the form with the required information and enter your international phone number with the right dialing code.
You will be asked to enter your billing information, click on None and proceed to enter the American address you created earlier with ViaBox.
A registration code will now be sent to the mobile number and email address you entered in the form. Enter that code to verify your account and to finish the registration process for the US Apple ID.
Switching Between App Store Accounts
Now that you have successfully set up a US based Apple ID, you can sign into your Apple device with the new account and access the US App Store. Since you have two Apple IDs, one for each country, logout of the UK Apple ID on your device and proceed to sign in using the new US Apple ID.
To do this,
Open the Settings app on your iOS device and navigate to the account holder's name at the top of the page and click on it.
Now, tap on the iTunes & App store option from the list.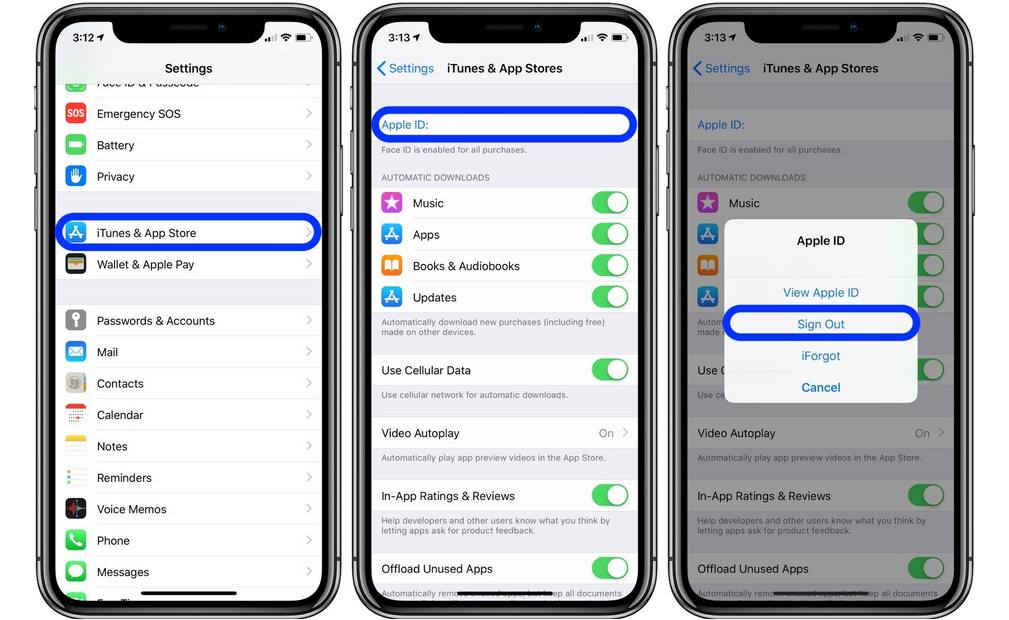 Click on the current Apple ID and logout of that account.
Proceed to sign in using the new Apple ID.
Following this method will keep you logged into the UK based Apple account for iCloud and other Apple related services, whereas your iTunes and App Store will be linked to the US Apple ID.
Those using the latest iPhones that run on iOS 14 and later, you will need to logout of each and every Apple service if you need to change your Apple ID in the App Store. 
Using American Apps with your local Apple ID
If you have used an American Apple ID to login to the App Store by following the instructions laid above, then you will not have to worry about losing any files or data stored on your iPhone. 
Since the new Apple ID is being used only for the App Store and not iCloud, all your data will still be stored on the Apple device and switching between Apple IDs will not delete or uninstall any media or apps you have running.
What you can do here is to sign in to your US Apple ID and download American based apps. Once the apps are downloaded, sign out of the account and switch back to your UK account. 
The apps you downloaded will remain functional, but if they require to be updated, you will have to sign back into your American ID to update the app.
Remember – Sign back into your UK Apple ID once you're done updating the application.
Change your Apple ID Country and Region
The second most likely solution here will be to change your country or region from your iPhone, iPad or computer. Apple users are able to change their country and region directly from their device. But before you update your location, there are a couple of things you must do. 
Check out this list of prerequisites for changing your Apple ID country or region.
First, you will have to clear any remaining Apple ID balance you may have. 
Cancel all your current subscriptions or you can wait till the period is over before changing your country or region.
Make sure you do not have any pre-orders, movie rentals or any memberships running. Even if you have pending store credit, you will need to wait before changing your country and region.
Figure out what apps you will need on your device and download them from the UK based App Store. Once you shift your address to the United States, you will no longer have access to the UK Store.
Change the Region using your iPhone
You can change your current location settings directly from your iPhone. To do so, follow these steps.
Open the Settings App on your iPhone and tap on your Name at the top of the screen.
Click on Media & Purchases from the list and then tap on View Account.
Locate Country/Region and tap on it to change the settings.
Enter the new country/region as the United States and proceed to review the terms and conditions. 
Once done, tap on the Agree button in the top right hand side of the screen and tap on Agree once again to confirm your agreement.
You will not be sent to the billing and payments screen, fill in your details or tap on None and proceed to enter your American residential address.
Change the Region using your Computer
For those who don't have immediate access to their iPhones can use a computer to change the registered country/region.
You will first have to open the Music app or iTunes on your computer.
In the menu toolbar at the top of the screen, click on Account and then tap on View my Account.
Login using your registered Apple ID.
On the account information page, click on Change Country or Region on the right side of the screen.
Proceed to select the United States as the new country and then review the terms and conditions.
Now, click on Agree and on the  new tab, tap on Agree once more to acknowledge the agreement.
Finally, enter your billing information along with a billing address and click on Continue.
Change the Region Online
Apple even lets you modify your country/region by signing into your Apple ID account page online. 
Start by opening Safari or any web browser on your computer.
Open the Apple ID account page and sign into your account.
You will have a Country/Region menu, click on it to select your new country/region.
Follow the instructions laid out to complete the process.
Finally enter your payment method with a valid  US billing address to finalize the changes to your account.
FAQ's
How to Buy American Apps on the App Store?
If you have followed the above mentioned steps and used ViaBox, then your Apple account will not have any payment information associated with it. This means that unless you enter a valid payment method, you will not be able to download apps that are paid.
There is a workaround to this and would take a few minutes to get done. Since you do not have any registered billing address in the United States, you can download paid apps by first purchasing an American App Store gift card. These will be purchased in dollars and can be redeemed on the US App Store.
To get this done, open the American Apple website and proceed to buy a gift card as a guest and not by signing into your account. Gift cards are available from $10 to over $100 and there might be a slight currency conversion fee, but once you get the gift card, you can purchase any app or game for that value off the App Store.
How to Stream American TV Shows on your iPhone?
Many American based apps like Hulu or the American version of Netflix are available only within the United States. This means that unless you're physically present in the States, you will not be able to view shows by downloading any of the American Streaming apps. 
What you need will be a VPN that will allow you to connect to and stream US-only streaming content even if you're in the UK. Unfortunately, not all VPN permits you to stream off American apps, so you will have to figure out which VPN is unlocked for which app and then download the right one.
Takeaway
Changing your Apple ID account from the UK to the US is not difficult, but there are things you have to keep in mind before doing so. It might be ideal only if you truly want to download an American app that's not available on the UK version of the App Store.
Make sure you follow the steps in the right way or you will lose your data and files on your iPhone. Changing the region will result in you no longer having access to the UK App Store and you will not be able to download UK based apps any more.
Also Read: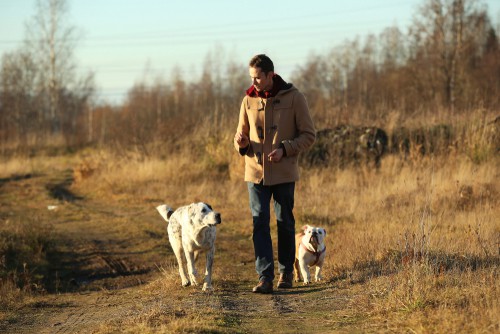 Based out of the UK, Pat is the youngest member of TheMiniBlog family and comes with extensive experience in all things Mini. He has been reviewing products for a while now and is well versed in everything related to mini gear and technology.