How To Make Your Number Private On an iPhone 14/13/12 in the UK | 6 Quick Solutions
If you're wondering how to make your number private on an iPhone in the UK, then you've landed on the right page.
I love my privacy and if you're like me who values their privacy, the first thing you would want to do is keep your number private and available only to your close friends and family members. Especially when calling companies and individuals it helps if you can stop them from knowing your phone number when you call them.
There can be times when you don't want the receiver of the call to know your number for your own reasons. It can be to surprise an old friend or you are not sure if the person can be trusted with your number.
Recommended Read: How to Report Spam Texts on an iPhone in the UK
I'll leave that to you but ultimately it's your privacy that matters and I'm going to take you through a couple of steps on how to set up your iPhone to display your number as private to others.
We will cover the following 6 easy solutions and show you how easy it is to make your number private on an iPhone in the UK.
Make Your Number Private Using Settings
Make your Number Private with the Help of your Network Service Provider
Hide your Number Before Making a Call
Get a Burner Number
Spoof Your Number
Use An Third Party App
How To Make Your Number Private On an iPhone in the UK
There are a couple of methods you can use to make your number private on an iPhone which will result in hiding your number and caller ID so that no one will be able to tell that you're calling them.
Check out also: Ways people can hack your iPHONE
Make Your Number Private Using Settings on iPhone
You don't need any third-party high-tech software to keep your number undisclosed. Rather you can make changes to your solitary setting in your Apple iPhone and your set to go. To make the changes you need to.
Open the Settings option on your Apple iPhone.
Scroll down till you see the Phone option.
Tap on Show My Caller ID setting.
You will find a toggle switch that will be On.
Switch it off to turn off the My Caller ID feature.
You are good to go.
Also Read: How to get US Apps on UK iPhone
Make your number private with the help of your network service provider
In the UK there are some network service providers who offer the option to block your caller ID at the main source so it's not sent to the receiver.
This is usually available as a paid add-on service, so check with your network provider for the tariff before requesting this service.
Keep in mind, this is still not an absolute solution. There have been cases where users in the UK who've opted for the paid service have called commercial numbers and have received texts from the number requesting them to rate their call.
It is evident that the number has gone through to them, which doesn't serve the purpose.
If you are planning on opting for this service from your network provider, make sure you ask all the questions related to keeping your number private till you feel that they are reliable and provide you with the best security.
Hide your number before making a call
If you don't want your number disclosed on a specific call to any commercial service, you can do so by using codes that are provided by the UK national telecom companies.
Network service providers like BT offer this service for free, you just need to add 141 at the beginning of the number you want to dial.
The receiver will not be able to view or see any info on who you are, they're caller ID will have a Private Number or No Caller ID displayed on their system or screen.
Keeping your number safe and undisclosed. This code can be used when making calls from your home phone as well. Which basically masks the origination of the call, keeping your landline number private.
Related: How to create APPLE ID in UK
Get a Burner Number
The above options are perfect for your number not to be displayed to anyone, but if you don't mind a phone number showing up but it won't be your primary number then here is a quick hack using a third-party app that can help do so.
Here is one I'd recommend called Hushed that helps you set up an alternate number that you can burn after using it and get a new one in seconds avoiding the complication of anyone getting your original primary number.
The downside is that this service is chargeable like all the other good things in this world. The more numbers you burn the more you will be charged by the app and believe me it's not cheap. So I'd recommend this option if you don't mind shelling out to keep your privacy.
This app is useful if you are selling or buying things online, like on eBay and craigslist. Where you don't want people to have your personal number to get in touch with you when they feel like it.
Another solution that can work out cheaper for you is by using google voice, it won't be possible to burn your google voice number without shelling out some dough. But you will be able to get a second number that you use and give to people that you don't care about without having to share your actual number.
Also, the incoming calls to that number will be redirected to your iPhone's primary phone app, provided you set it up properly.
Spoof Your Number
This option is super shady but it does the job and keeps your number private. The FCC considers spoofing of your personal number to another number is considered completely legal as long as you have no intention of causing harm, committing fraud or any illegal activity.
Again, to do this does not come cheap, services provided from apps like Spoofcard charge a good amount to keep you spoofed but if you have the money, this is a pretty legit way that protects your number and privacy.
All you have to do is sign up for an account with them and purchase some credits on their site.

Now dial the access number they've given you to when you want to make spoofed phone calls.
After getting connected to that number, you can now dial the number you want to call followed by the number you want the receiver to see when the call is connected.
Spoofcard is available on your iPhone's app store, where you can download and use it for free to check out the service after which you will need to add credits to continue. An added advantage is that you can add background noise and also change the sound of your voice for absolute anonymity.
Use An IOS App To Keep Your Number Private On iPhone UK
Here is an app that, according to me, does the job of keeping your number private and at an affordable price. It is very similar to how burner phones work, the only difference is that you don't need a separate phone for it and don't have to dispose of the phone once you're done using that number.
Hushed
I've mentioned this app before because I use them when I'm selling stuff on eBay and it hasn't failed me even once. The app allows you to select area codes from any country that they have listed. It places calls using the internet so there are no extra charges for long-distance.
You will be provided with a separate voicemail box for the number so if people try to get in touch with you on that number when you're not logged in, a voice message can be left. The service is available to you for less than five pounds with an unlimited change of number, which is an excellent deal.
Related: Popular Apple TV Shows in UK
Why can't I turn off show my caller ID on iPhone?
There are two possible reasons behind why you can't turn off caller ID on iPhone and it could be because the caller ID feature has been blocked already and for this you will have to check the iPhone's settings page to enable the setting.
The second possibility is that you do not have enough space on your iPhone to store caller ID information. For this, simply deleting some files and freeing up space on the iPhone should rectify the issue.
FAQ's
Can My Text Messages Also Be District Without Showing My Personal Number?
Yes, When you turn your caller ID off on your iPhone settings this applies to your text messages as well. But the moment you turn it back on, all the old messages that you have sent us a private number will be visible as your number thereafter and cannot be reverted back.
Can I Place Internet-Based Calls From iPhone With A Private Number?
Yes, Apps like Hushed work on the basis of internet calling to provide you with a secondary number. So indirectly you will be placing internet-based calls using a private number when you are using the app. There will be data charges so it's best to use this option when connected to a strong wifi network.
Does 141 hide your number on your iPhone UK?
Yes, in the UK, network service providers like BT offer this service for free, by adding 141 at the beginning of the number you want to dial. The receiver will get a Private Number or No Caller ID displayed on their iPhones.
What is *82 on iPhone UK?
When your caller ID is turned Off, you can still bypass the setting and show your number to your close ones by adding *82 before the number of the person you are trying to reach.
Can I hide my caller ID if i visit another country?
The option to hide your caller ID is available in pretty much every country on the planet and while your iPhone does offer the service by default, it ultimately depends on the carrier in the country you visit and if they provide the service.
Will my hidden number be visible if i call emergency services?
Yes, caller ID's do show up when you dial emergency services and this is done for safety reasons. The dispatcher will be able to view your name and number when you make a call from your registered number.
Why can't I make calls when my caller ID is disabled?
Some network providers do not allow you to make outbound calls if you disable your caller ID. If you do happen to come across this issue, simply turning on caller ID will rectify the problem.
Is it free to hide my caller ID on iPhone?
Hiding the caller ID on your iPhone is free and won't cost a thing. However, its' best to contact your network provider to clarify that there are no hidden fees.
Takeaway
I hope this article has been helpful to keep your number private during your journey of becoming a spy.
Just kidding, enjoy your privacy, we all deserve it.
Also Read: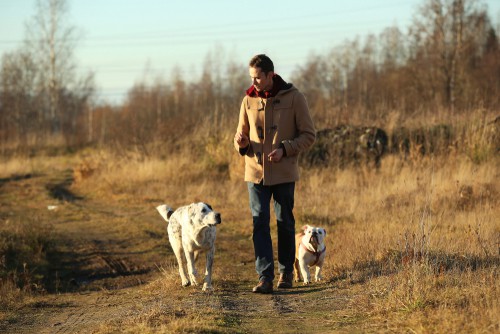 Based out of the UK, Pat is the youngest member of TheMiniBlog family and comes with extensive experience in all things Mini. He has been reviewing products for a while now and is well versed in everything related to mini gear and technology.