How to Setup and Activate Your iPhone's Pedometer 2022
If you want to learn how to setup and activate your iPhone's Pedometer, then you've clicked on the right link.
The thing about the iPhone is that there's quite a lot it is capable of making it so much more than just a run-of-the-mill smartphone, so let's take a small stroll down memory lane and see what drove Apple to create the iPhone.
When Steve Jobs and his team at Apple, Inc. graced the world with the very first iPhone way back in 2007, nobody could have predicted that it blow up into the global smartphone phenomenon we live today. Granted, the iPhone was not the first ever smartphone.
It was not the first touch-screen device, it was not the first handheld computer that could connect to the internet and let you send emails and play games.
However, with innovation after innovation, the iPhone became the product that started a revolution in the tech industry. Its elegant design and high-tech concept skyrocketed humanity years forward into the digital age, and as we can see plainly today, it's hard to imagine the world we live in without the iPhone's leaps and bounds.  
Fourteen years later in 2021, the iPhone has become an icon of technological achievement that has revolutionized the way humanity operates – from the way we communicate to the way we work, to even the way we manage our health.
That being said, it's great to have a health tracker in your pocket to help you understand and keep an eye on certain aspects of your life such as your steps, calorie count, weight and so on.. If you're looking to learn how to make the most of your iPhone by using it as a Pedometer then read on to find out more.
How to Setup and Activate Your iPhone's Pedometer
Today, the iPhone is not just a phone. Heck, it's not even just a smartphone anymore, either. It's a phone, it's a handheld computer, and it's a camera, a music studio, a professional suite of tools.
It's also a portable gaming console, an entertainment center, a TV and radio and more, all bundled into one. What's even more astounding is how the iPhone is gradually becoming a personal health and wellness center, with hardware and software implementations that let you track, monitor, and address health concerns in real-time.
One of the ways it achieves this is by being a fully-functional and accurate pedometer perfectly designed for consistent daily use.
It's a good idea to set up and activate your iPhone's Pedometer as it is beneficial if you're planning on keeping track of your fitness sessions and activity levels. Let's take a look at what health features the iPhone has to offer and how we can successfully turn on the Pedometer.
The iPhone and Its Health Features
When the sixth generation of iPhones launched back in 2015, Apple released along with it a revolutionary update to the smartphone's operating system. With iOS 8 came the Apple Health app: a proprietary software solution designed to help iOS users track and monitor their health performance using their iPhones.
It was another leap forward in technology and how its application could change the way we live our lives, and it was spearheaded by Apple itself through the meticulous development of innovative hardware and efficient software that could get the job done.
One of the new hardware features included in the iPhone 6 and every iPhone since is the built-in motion sensor that can act like a pedometer – a miniature but precise step-counter that communicates to the Health app to let users accurately track their steps as a way to give them a clearer and more defined picture of their health.
Apple's Health app may offer a ton of great features and endless functionality when it comes to monitoring your health, but due to Apple's Privacy Policy and user concerns, it's not something that'll work right out of the box.
If you're interested in using your iPhone to keep track of your fitness – particularly through the step-counting Pedometer feature – then you're in luck: we've come up with this step-by-step guide to help you achieve just that.
Plus, if you're interested in one of the newest iPhone-exclusive alternatives to help you get the most out of your iPhone's built-in fitness tracking hardware, we're also providing an alternative option to get the job done below.
How to Turn Your iPhone Into A Pedometer
If you want your iPhone to be able to track your steps – and help you take another step towards a healthier, happier lifestyle – then you first need to make sure that your device Is properly setup and calibrated.
Here's everything you need to know and do to turn your iPhone into an accurate, high-end, and full-fledged pedometer with all the bells and whistles you can ask for.
Calibrate Your Body Measurements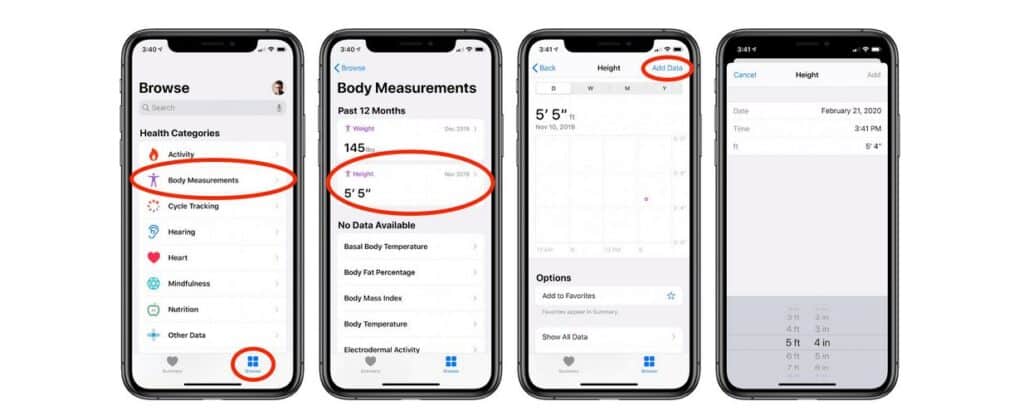 In order for you iPhone to accurately track your fitness, you'll have to give some information to go on, starting with your body measurements. To do so, follow the steps below:
Adding your height and weight to the Health app on your iPhone lets your device measure your stride more accurately.
That way, it'll give you a more accurate step-count reading each time, as well as determine your weight improvement and calorie burn based on your steps, speed, and distance traveled.
Give the Health App the Right Permissions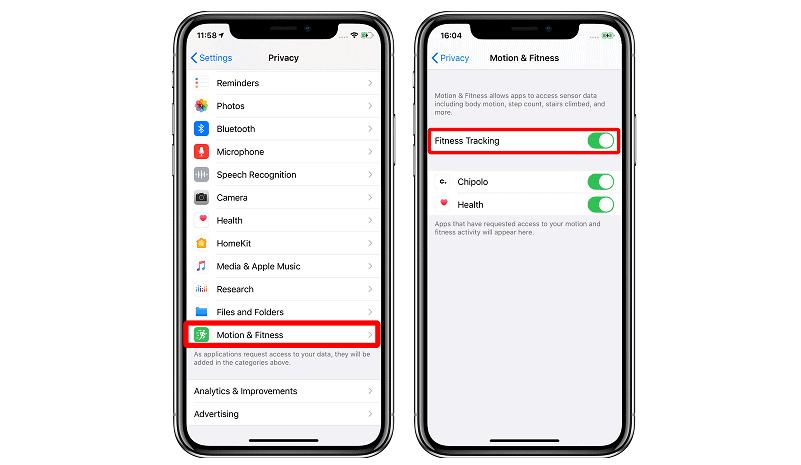 After adding your personal details in Health, you need to make sure that the phone is allowed to constantly track your movement. To do this, go to Settings.
Toggle 'Motion and Fitness' 
Enable the Health App and the Pedometer.
Once you've followed the steps mentioned above, you're good to go. Congratulations! Your iPhone will now accurately and consistently track your steps just like a dedicated pedometer.
Your iPhone's motion sensor is now fully calibrated and activated to work in tandem with the Health app to provide you with top-notch fitness statistics in real-time.
Tracking Your Activity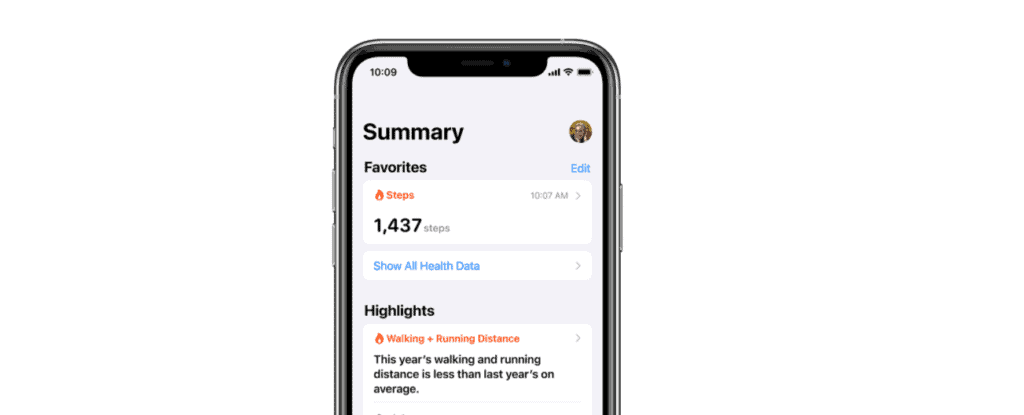 Now that you're iPhone is all set-up and ready to go as a trusty pedometer that you take with you everywhere you go anyway, the next step is to use it to track your fitness activity effectively.
One of the best ways to make sure that you always stay on top of your fitness goals is to add your step-count and other pedometer-related statistics to the Today view on your Health app.
It functions similar to a Summary screen, giving you an overview of your physical performance, so it would be best to add your Steps to the dashboard view provided.
To do this, simply follow the steps below:
Open the 'Today' View or Summary View
Tap the 'Star' Beside the Corresponding Metrics
Apart from your Step Count, you can also use this method to add and track all kinds of other physical performance data as monitored by your iPhone.
These other metrics include Stand Time, Flights (of stairs) Climbed, and more. In the latest versions of the iPhone, you can even use your device to monitor your Sleep Health, your Water Intake, your Menstrual Cycle, and more.
Plus, thanks to the intuitive design and comprehensive features of Apple's Health app, you most likely would not even need a third-party app for any of your health and fitness needs.
Apple has always done a good job – both in terms of hardware and software – and their expertise and dedication to feature-rich design and user-friendly expression is clearly at work in the integrated Health app.
Pedometer Apps: 5 Great Alternatives
If you'd rather not have to go through the process mentioned above, or you'd rather make use of a third-party app for monitoring your health and measuring your step count, then there are plenty of alternatives out there.
While the Apple Health app will undeniably feature the most integrations and arguably the most seamless experience possible, third-party applications like the ones mentioned below could offer extended functionality or specialized features that make them worth downloading.
Pacer Pedometer & Step Tracker
With a beautiful user interface and a ton of high-end features, the Pacer Pedometer & Step Tracker app is our pick for the best pedometer app alternative for your iPhone. Apart from regular activity tracking, this app also lets you make use of photos, maps, and other kinds of data to help flesh out your health performance.
Click here to download the Pacer Pedometer & Step Tracker from the App Store
Accupedo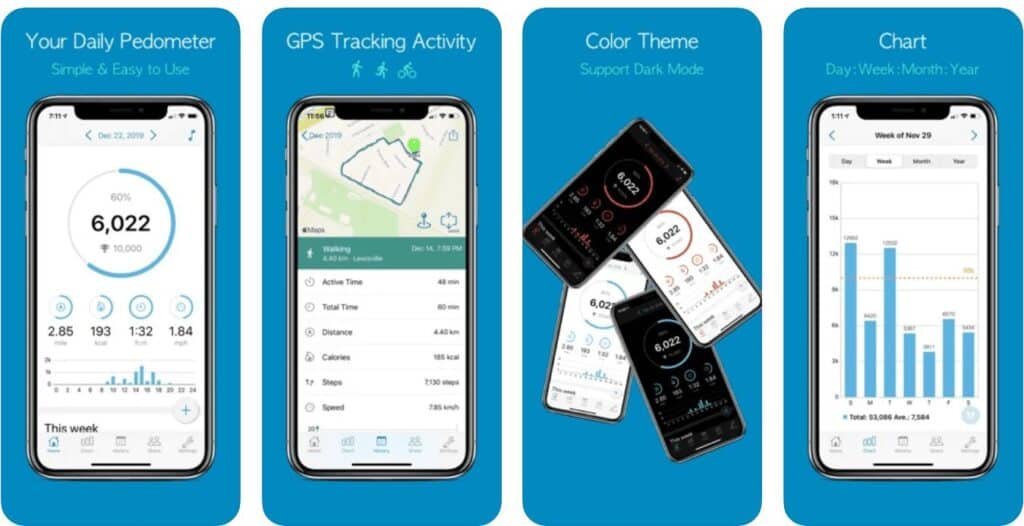 If you're looking for something more basic – just a lightweight app that offers a bare-bones pedometer with GPS capabilities – then your best option is Accupedo. It offers refined functions like adjustable motion sensor sensitivity and lots of performance metrics.
Click here to download Accupedo from the App Store
Pedometer++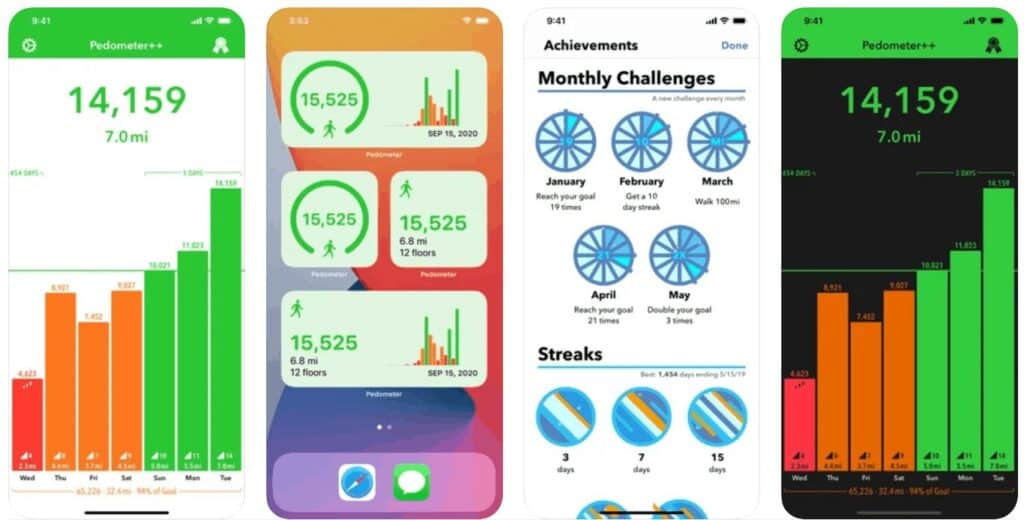 Lightweight and easy on the battery, Pedometer++ runs smoothly in the background while providing users with gamified performance goals through in-app achievements.
Click here to download Pedometer++ from the App Store
Stepz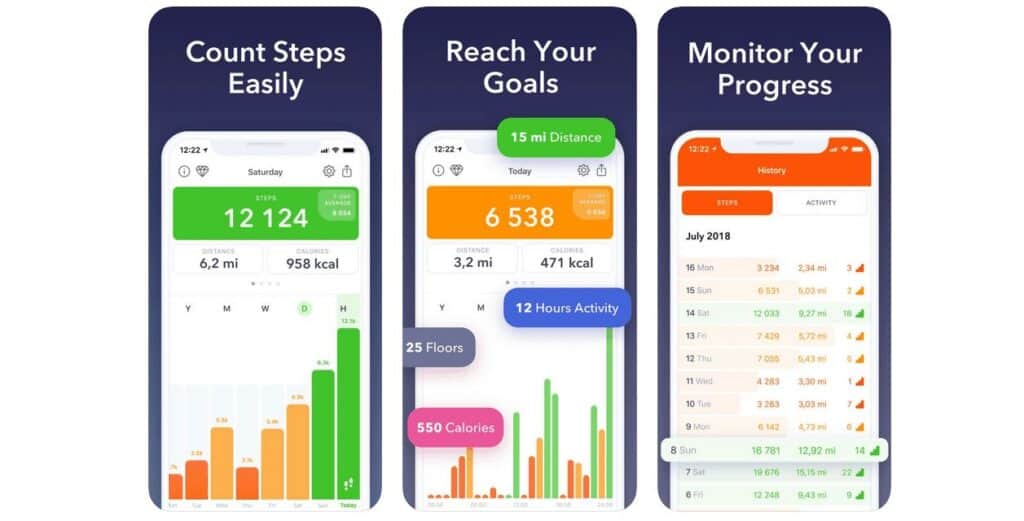 This app turns step counting into a social experience – accurate performance, in-app achievements and unlockables, and the capacity to interact and connect with friends all come together to make counting your steps more fun and interactive.
Click here to download Stepz from the App Store
StepsApp Pedometer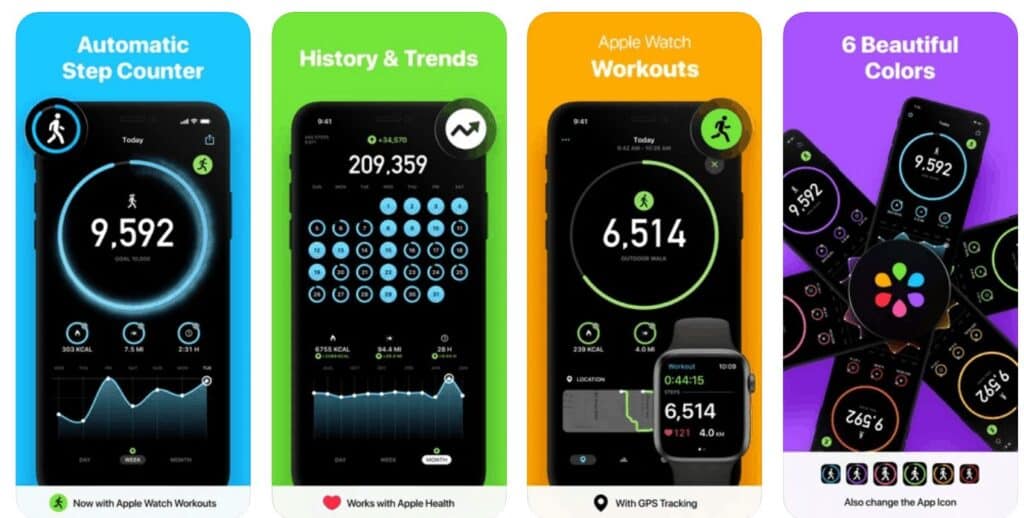 With top-notch visual appeal with high-quality animations and color customization, StepsApp Pedometer is a pretty little app that gives users a ton of great features, including performance history that can go back years. Best of all, it offers solid wheelchair support to help users track wheelchair motion performance.
Click here to download StepsApp Pedometer from the App Store
Takeaway
There's a lot of fitness trackers on the market today – from Android-based smartwatches to Apple's very own Apple Watch series – that can give you all the fitness tracking tools you need, pedometer included. However, if you need only a robust set of basics – like step counting – your iPhone is all you need.
Since the iPhone 6, the technology to accurately monitor step counts has become so refined and perfected that today's smartphones – like the latest iPhone 12 and its variants – offer accuracy and precision that trumps even that of dedicated machines.
Whether you're just walking around at home, doing a leisurely stroll through the park, or doing hardcore marathon training, the iPhone can measure your steps accurately thanks to their purpose-built hardware and software innovations.
Also Read: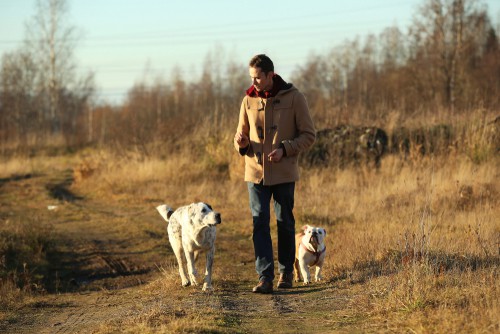 Based out of the UK, Pat is the youngest member of TheMiniBlog family and comes with extensive experience in all things Mini. He has been reviewing products for a while now and is well versed in everything related to mini gear and technology.