How to Use Apple Watch for Swimming 2022
If you're wondering How to Use Apple Watch for Swimming, well you're at the right place.
When it first came out in 2015, the Apple Watch was hardly the first or the best smart watch to make it to the global market. However, it was a game changer – it was the big signal to tech companies around the world that the race was on.
At that point, Samsung had already penetrated most of the market with the Samsung Galaxy Watch, and it took Apple another two years before they decided they wanted to play. But when they did, things were never the same.
Introducing the Apple Watch – Apple's very own smartwatch backed by the signature Apple style and knack for innovation. Now hitting its sixth generation with the Apple Watch Series 6, Apple's smartwatch line is now one of the best money can buy, and while the competition heavily favored Samsung back in the day, the Apple Watch and the Galaxy Watch are kings of their respective ecosystems.
Today, the Apple Watch is a far-cry from what it was in the first generation. The newer Apple Watch models, including the Apple Watch Series 6, have delivered breakthrough after breakthrough in terms of making advanced and innovative health tools available to the modern consumer.
Today, people use their Apple Watches for just about everything – fitness tracking, health insights, sleep monitoring, water intake, you name it!
The latest Apple Watch Series 6 even measures Blood Oxygen and can perform an ECG anytime, anywhere. For most people, it's a great way to keep track of your workouts – whether it's running, cycling, weightlifting, or even swimming.
How to Use Apple Watch for Swimming
The Apple Watch is one of the most powerful smart gadgets available right now and there are so many things you can do with them. For those who love the outdoors or are swimming enthusiasts, the Apple Watch is something you must definitely take advantage of.
Can I Use My Apple Watch for Swimming?
The short answer is: yes, you definitely can!
The most recent Apple Watch models offer solid performance both in and out of water. They're designed so you can take them with you wherever you go so you can do what you want without having to second-guess your tech.
Whether you're at the pool or the beach, whether you're having some fun under the sun or training for a competition, every Apple Watch from the Series 2 onward is fully-capable of going where you go. 
About the Apple Watch's Water Resistance
If you're planning on taking your Apple Watch for a swim – after all, why wouldn't you, since it's the perfect all-around tool for monitoring your performance and workout history – one of the most important factors to consider and take a closer look into is your Apple Watch's water resistance.
Depending on the model you own plus a bunch of other noteworthy factors to consider, the water resistance rating of your Apple Watch may vary.
Water Resistance by Apple Watch Model
Apple Watch Series 1
The original Apple Watch, although a major feat of technology and design, was also one of Apple's biggest launch blunders when they revealed to the world that it was not suitably water resistant.
If you own an Apple Watch Series 1, know that it can withstand rain and possibly splashes, but if you ever submerge your device, please understand that it is not rated for that kind of water exposure, so damage should be expected.
Apple Watch Series 2 or Later
Fortunately, it didn't take long for Apple to realize that a smartwatch that didn't have any water-resistance wasn't all that good an idea after all. Starting with the Apple Watch Series 2, every Apple Watch model including the Apple Watch SE and the latest Apple Watch Series 6 all come with solid water resistance up to 50m.
Although water resistance isn't the same as being waterproof, each Apple Watch from the Series 2 onward is tried and tested to be swim-proof, meaning they're designed to handle the water exposure from swimming, whether it's at the pool or in the open water.
Factors that Affect Water Resistance
Despite the superb product design and build quality that folks have come to expect from Apple and its products, there is a caveat if you're expecting to take your Apple Watch out into the water.
For starters, water resistance isn't permanent. In fact, water resistance is a characteristic that relies on the precise design of your Apple Watch to work correctly.
That said, there are several factors that could affect your Apple Watch's water resistance, so watch out!
Exposure to Oil-Based Substances
Exposure to Water at High-Speed
What to Do In Case Your Apple Watch Gets Wet?
Before you take your Apple Watch swimming with you, it's good to be prepared with the right knowledge to handle the worst-case scenario. As mentioned above, a lot of things can happen that'll negatively affect your Apple Watch's water resistant capabilities.
If you find yourself in a situation where your Apple Watch gets wet – not just on the surface, but the kind of wet that could potentially lead to water damage – here's what you need to do (Apple Watch Series 2 or newer, only):
Do's & Dont's When You're Apple Watch Gets Wet
Do TURN the Digital Crown to activate a mechanism that clears water from your Apple Watch.
Do CHARGE your Apple Watch to speed up the water evaporation process.
Don't USE heat, sprays, or compressed air to clean your Apple Watch.
Don't INSERT anything into the Apple Watch's openings (i.e. vents, speakers)
Don't SHAKE the watch to try and remove water.
How to Start a Swimming Workout on Apple Watch
Now that you have all of that information on-lock, you're ready to take your Apple Watch with you on your swimming workout! Follow the steps below to make sure you get the best performance out of your Apple Watch while swimming, no matter the conditions you find yourself in.
Navigate your Apple Watch to Pool Swim (if you're at the pool doing laps) or Open Water Swim, if you're working out in an open body of water like the ocean.
Tap the More (…) button to set your workout parameters (calorie goals, distance goals, or time goals).
For Pool Swim, use the Digital Crown to calibrate the length of the pool, allowing your Apple Watch to accurately measure your swim workout performance.
Tap to start your Swimming Workout.
When you start your Swimming Workout, the Apple Watch will, by design, automatically lock itself. This feature is called the Water Lock feature and will help prevent accidental swipes and taps from water while you swim.
Pause your Swim by pressing the side button and the Digital Crown simultaneously.
Resume your Swim by pressing the side button and the Digital Crown again, simultaneously.
Unlocking Your Apple Watch Post-Swim
Whether it's to take a break and interface with your Apple Watch, or simply to end your workout, you'll first need to unlock your Apple Watch before its ready to take any touch inputs. To unlock your Apple Watch, follow these steps:
Wipe your screen dry. Water droplets on your screen will cause accidental taps and presses.
Turn the Digital Crown to clear any water from the Apple Watch and disengage the Water Lock.
To re-engage the Water Lock and go back to your Swim, simply swipe right and activate the Lock button.
Ending Your Swimming Workout
To end your Swimming workout and go back to your Apple Watch's general functions, follow the steps outlined below:
Unlock the Screen by turning the Digital Crown.
Once unlocked, swipe right on your Apple Watch and tap the End button.
At the end of your swim, your Apple Watch will provide you with an overview of your workout performance.
Optimize Your Apple Watch for Swimming
For the best results possible on your Apple Watch in terms of accurately recording and tracking your fitness performance, here are a handful of useful tips and tricks that you can do to optimize your device for swimming.
When using Pool Swim mode for your workout, know that GPS doesn't track distance traveled in the pool, and water interference can get in the way of an accurate heart-rate reading. To get the best results, make sure you set the pool length accurately so that your Apple Watch can work optimally as it tracks calories, laps, and distance traveled with its accelerometer.
When using Open Water Swim mode for your workout, GPS can only accurately track your performance in while doing a freestyle stroke. Other types of swim styles may not be recorded accurately, but the Apple Watch will still be able to track calories burned. 
Final Thoughts
The Apple Watch is a defining piece of consumer technology that's only getting better and better with every iteration.
Designed for health and fitness, you can definitely take your Apple Watch Series 2 or later with you while you swim, whether it's in a pool or out in the open water.
Just make sure you take the necessary steps, that you're equipped with the right knowledge, and that you get the most out of your device by using our guide on How to Use Apple Watch for Swimming.
Also Read: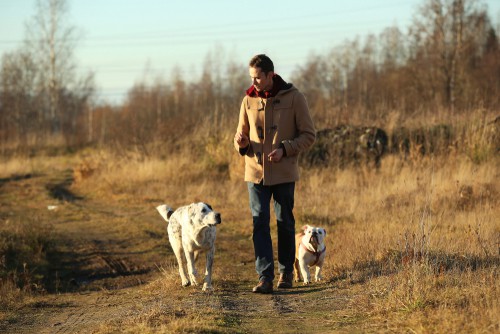 Based out of the UK, Pat is the youngest member of TheMiniBlog family and comes with extensive experience in all things Mini. He has been reviewing products for a while now and is well versed in everything related to mini gear and technology.