How to Use UK iPhone in India? 2022
Have you ever wondered how to use UK iPhone in India? Check out our whole guide to know more.
Every time an iPhone is released, it produces a lot of excitement. I'm not an Apple fanatic, but I do keep up with the buzz and hysteria surrounding each new release.
In my family, there are a few die-hard Apple enthusiasts who are always seeking for methods to save money on their purchases. If there are friends and family coming in, they try to get it from abroad, or they are always looking for the best offers on the market.
When compared to India, customers can get iPhones for far less in the Middle East, the United States, and the United Kingdom. But will an iPhone from the UK work in India? Wont the iPhone be locked?
Don't worry, we have all the  answers to your questions in this guide. So, on that note, let's delve into how to use UK iPhone in India.
Recommended Read: Will UK Apple TV Work in the US or Abroad? 2021
How to Use UK iPhone in India?
iPhones from the United Kingdom will work in India if they are factory unlocked. Apple also offers an international warranty, allowing Indians to use the UK iPhone for as long as they like with a year of coverage.
Of course, because the majority of UK phones are purchased on a contract basis, the user must ensure that the phone is not locked into a contract with a UK network. An unlocked phone allows you to use any sim card from any country on the same device.
Where can I get an unlocked iPhone in the UK
If you're in India then you can use your Indian debit or credit card to purchase it from Amazon UK. There may be a conversion fee, but it is insignificant when compared to the actual price difference.
When checking out from Amazon UK, you'll be asked to select the carrier and confirm that it's unlocked for that particular carrier. If you intend to ship it to India, make sure you check the shipping costs.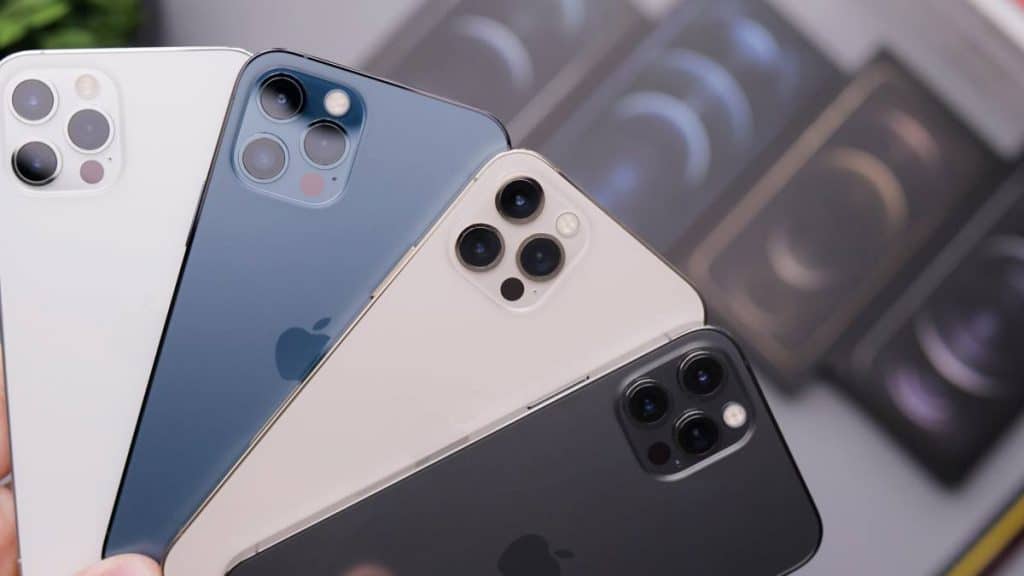 Let's look at the price difference between the iPhone 12 Pro Max (128 GB) that's sold in India vs the version sold in the UK.
Before having your iPhone transported through a friend or relative, you can check the prices at Apple retail shops in the UK. Apple will provide discounts on previous models, particularly during clearance sales before the arrival of newer versions.
You must be aware of the customs charge and taxes if you order an iPhone and send it to India. You would be responsible for this cost once the cargo reaches India, and according to an article I read in the Economic Times, the Indian government charges a 10% basic customs duty (BCD) on imported cellphones as of July 1, 2017.
What to do if you have a locked UK iPhone?
If you're unaware whether your UK bought iPhone is locked or not, you can follow these steps and you will be able to see whether there are SIM card restrictions or not on the device. Here's how you check that.
Start by opening the Settings App on your iPhone.
Tap on General from the main list and then click on About.
Right next to Carrier Lock if you see a message stating "No SIM Restrictions" it means that the iPhone is unlocked and can be used anywhere.
However, if you have a locked phone, you may be able to unlock it by jail-breaking it, but this will void the warranty and need a lot of time and effort to find the proper persons in India who know how to unlock an iPhone from the United Kingdom. This is a possibility, but why mess with a brand new iPhone?
If you don't want to jailbreak your iPhone, you may easily connect via WiFi and use Skype or FaceTime to communicate with friends and family.
Types of Network bands that work in India
Tri-band and even quad-band phones are now available in India. The majority of iPhones have these bands to match the Indian network. These phones, sometimes known as global phones, can connect to a variety of networks depending on the user's preferences.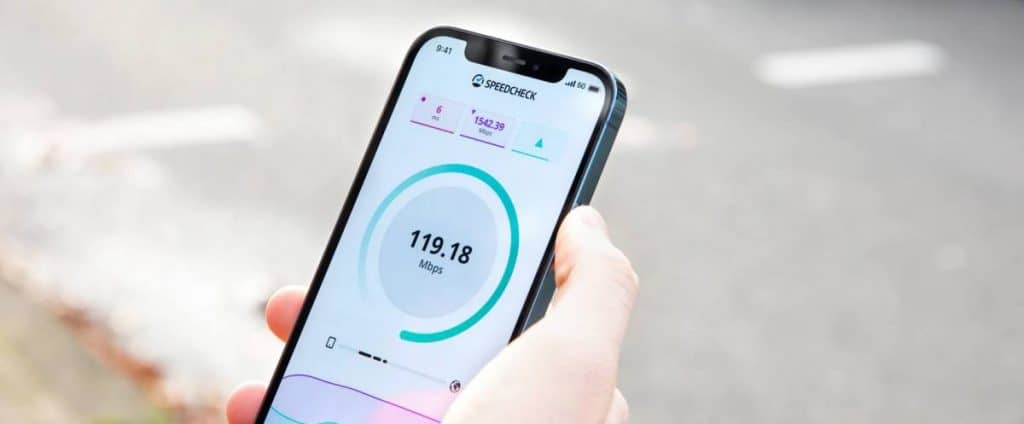 Make sure you select the correct iPhone model for your use in India. Certain models are made for individual wireless carriers and are only compatible with certain bands.
Keep in mind that in India, the LTE spectrum is 2300 MHz. So pick the proper model that supports this band, and your UK iPhone will be ready to go right away.
Is it really worth buying an iPhone in the UK for use in India?
Buying a UK iPhone and using it in India has its benefits and drawbacks. These points will help you understand whether its better to buy the iPhone in the UK and ship it to India or to buy the iPhone in India.
If you are traveling from the UK and do not have any contacts or connections, you should purchase it in India. This is why. When importing an iPhone from the United Kingdom, you must pay customs duties. You wind up paying extra for the phone because of the shipping charges. It's possible that you won't be able to receive an international warranty in some instances.
If you have someone in the UK who can assist you, you might ask them to get it for you and pay them the cost. You will save money on shipping and customs fees by doing so.
If you ask my opinion, if you are a true admirer of the Apple brand and the iPhone, I would strongly advise you to get a phone in the United Kingdom. If I've been using the brand for a while, I'd expect the latest iPhone to be available at a far lower price in the UK than in India.
If you have a problem with your iPhone purchased in the UK, Apple's after-sales service is superb, and there is a network of Apple authorized retail stores all over India. They're called iCare centers, and they'll help solve any difficulties with iPhones purchased in the UK throughout the one-year warranty period.
I've done my best to explain how to use an iPhone from the United Kingdom in India. It's all about finding the best bargains. With festive deals, you might be able to obtain a better deal in India.
Things to consider when carrying a UK iPhone into India
Unlocked iPhone's now come with International warranty allowing you to use and have the device serviced in any Apple Store across the world and all you'd have to do is ensure that there's a valid Apple ID registered on the device.
This wasn't the case a few years ago, but Apple's stance has changed significantly in the previous four years.
You are in the best position if you travel regularly and have the opportunity to work offshore on a project in the United Kingdom. You only need to bring the unlocked phone you bought with you now. There will be no problems.
Customs duty on an iPhone purchased in the United Kingdom can range from 20% to 30%, but this is usually only applied if you have multiple iPhones in your luggage. If you're returning two or more phones, customs may require you to declare them.
Another consideration is that if you buy an older iPhone, you may receive a European charger that requires an adapter to work in India. It's a basic solution, but I thought I'd share it with you.
Conclusion
The results are out. It's pretty easy to use a UK iPhone in India provided the phone is unlocked. If the phone is locked, you can try to jailbreak it but it will be a huge hassle. You might permanently damage the phone. Besides once the phone is jailbroken, the warranty becomes void.
Do not risk your brand new iPhone for this. When you decide to buy the iPhone from the UK you receive a one year international warranty from Apple. Also make sure that the band through which you buy if you want LTE is the 2300 MHz LTE band.
Also when you are buying an iPhone from the UK, the price may be cheaper when you purchase it but it won't be if you have to pay a customs duty on it. If you are a hardcore apple fan and have the extra change to spare, I recommend you pay the extra money and buy the iPhone from India. This will save you a lot of hassle and you don't have to worry whether your iPhone is going to work or not.
I hope this guide made it easier for you to consider when you want to buy an iPhone from the UK or whether you want to buy it from India itself. Happy shopping!
Also Read: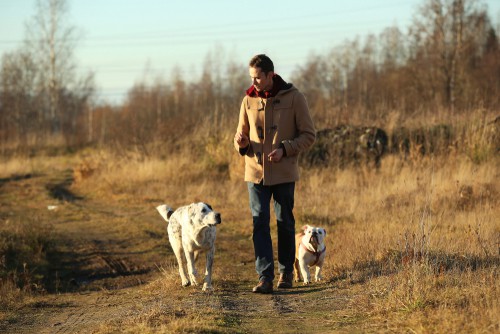 Based out of the UK, Pat is the youngest member of TheMiniBlog family and comes with extensive experience in all things Mini. He has been reviewing products for a while now and is well versed in everything related to mini gear and technology.