The i12 TWS and i13 TWS fake Airpods are affordable yet good pairs of Apple Airpods clones. These two fake Airpods look identical to the authentic Apple Airpods. The battery casing, the touch controls and gestures, and the sound quality of these two fake Apple Airpods are amazing that you can hardly recognize that it's a clone Apple Airpods.
The i13 TWS Fake Airpods is a successor of i12 TWS Fake Airpods. The i12 TWS Fake Airpods was launched in January 2019 and became the best wireless earbud released at that time. The i13 TWS Fake Airpods was launched in March 2019 and manufactured with additional features to make it more identical to the original Apple Airpods.
Is i13 TWS fake Airpods way better than the i12 TWS fake Airpods? Let's compare the two and find out which is better and which one will you choose if you are going to buy an Apple Airpod clone?
i12 and i13 TWS Fake Airpods Review
Let's see the two fake Airpods in terms of size, design, and appearance; battery case; battery life; charging time; functionality and features; and audio quality.
Aliexpress no more sell i13 tws.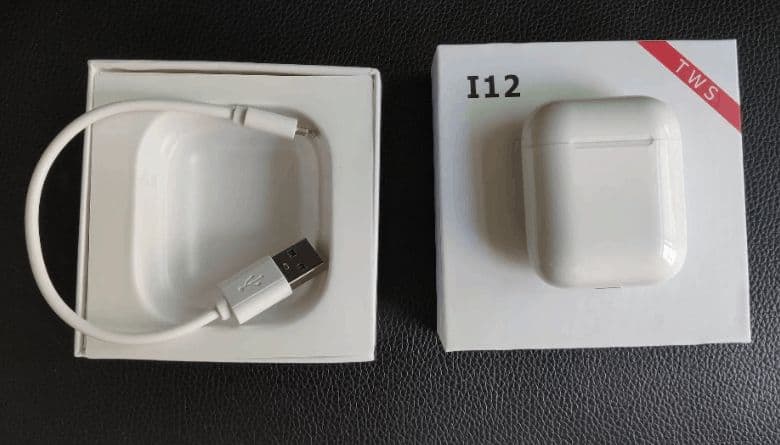 Size, Design, and Appearance
The i13 TWS is lighter compared to i12 TWS. The i13TWS weighs 32 grams and has a product size of 5.3×4.4×2.1cm, while the i12 TWS weighs around 80 grams and has a dimension of 5.40 x 4.40 x 1.50 cm.
These two Airpods clones were manufactured and patterned to the original Apple Airpods. They look identical to the original Apple Airpods, but the i13 TWS Fake Airpods is a complete replica of the original Apple Airpods.
These products have both stunning built and appearance. Both have a glossy texture and high-end Apple Airpods design.
Battery Case
The outside appearance of the battery casing has no changes, i12 TWS and i13 TWS looks the same, only the i13 is a wireless charging case, and the i12 TWS battery does not support wireless charging.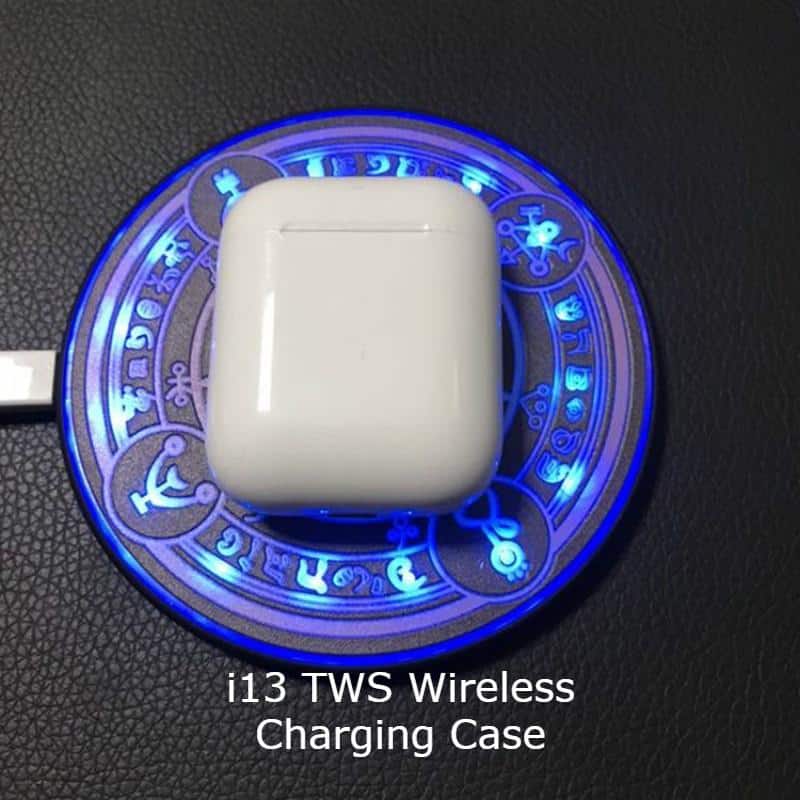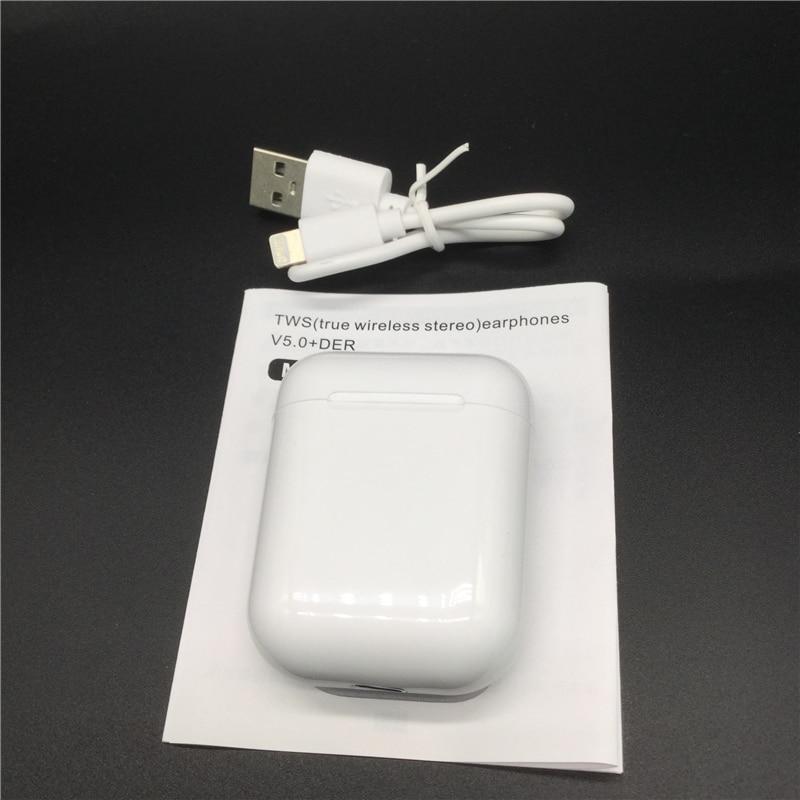 The i12 TWS lid closes faster compared to that of the i13 TWS. The hinge used is different as i12 TWS cover tends to snap shut and close automatically, but the i13 TWS battery case cover stays open unless you close it.
Battery Life
One of the big differences between the two Airpod clones is the upgrade in the battery performance. The i13 TWS battery comes with a compact 350mAH powered battery case for charging on the go. It will give a total of 4 hours playback in just a single charge. The charging case can recharge the i13 TWS fake Airpods with another 3 to 4 times of charge and will give another 12 hours music playback and standby time of 120 hours.
Charging Time
The charging time is way faster for the i13 TWS. The i13 TWS takes an hour to fully charge while for the i12 TWS, the charging takes about 2-3 hours, as the battery case does not hold quick charging capacity.
Functionality and Features
The touch controls and gestures functionality that Apple Airpods unique features are present in both i12 TWS fake Airpods and i13 TWS fake Airpods. Some features, though, are not available in the 112 TWS fake Airpods, and the i13 TWS has better gestures than the i12 TWS.
The i13 TWS has a popup function which is not available in the i12 TWS. The i13 TWS fake Airpods has sensor dot, but i12 TWS fake Airpods has none, and it makes i13 TWS fake Airpods look like a real Apple Airpod than the i12 TWS fake Airpods.
The i13 TWS has better wireless connectivity because of its Bluetooth v5.0+EDR, Jerry 5.0 solution. It can reach a distance of 15 meters to 20 meters far as long as it's barrier-free. The i12 TWS, on the other hand, has a Bluetooth version 5.0 + EDR, but it can only reach 10 meters to 15 meters far free of a barrier.
Both i12 TWS and i13 TWS Airpods clones have small dots for the microphone on each pod. There is also an indicator for the left and right pod for both i12 TWS and i13 TWS Airpod clones. There are no buttons on both i12 TWS and i13 TWS Airpods clones, but there are easy controls by tapping on the Airpods clones. You can start the assistant by doing a double-tap on the left Airpod. You can double-tap right Airpod to play media and to accept and decline phone calls. It is also comfortable to wear.
Compare this with i200 TWS
Audio Quality
When it comes to audio quality, i13 TWS fake Airpods has high audio quality. The sound is loud and has a good bass as excellent as the Apple Airpods.
It has a powerful noise cancellation circuit that reduces active noise from the surrounding. If you put the volume high, you will never hear noise from where you are. This Airpods was not created for audiophiles, but it can amaze and impress with its sound quality. It also has a 3D super bass capability.
The i12 TWS fake Airdrops, on the other hand, have high audio quality as well, but the bass is not as good as the i13 TWS Airpods. To enhance the bass you can adjust bass on the equalizer on your phone to optimize the bass.
Apple has designed the Apple Airdrops to be ergonomics that is why these Airdrops clones don't fit your ears perfectly. This is a known issue for both Airdrop clones, but if you place it properly on your ear, it will still fit in and enjoy your music to the fullest. You can fully enjoy the quality of the sound if you are in a quiet room away from loud noise.
Price
There is only a few dollars difference in the price of the two Airpods clones. The price difference is from $3 to $10. The i13 TWS fake Airpods is almost identical to the Apple Airpods, and the few dollar difference is nothing compared to the improvements added to the i13 TWS Airpods.
Whats i12 TWS Pro?
This is a larger battery size which can last 3-4 hours of music play. Normal i12 TWS can only last 2 hours.
i12 and i13 TWS worth to buy?
There are several Airpod clones launched almost every month. What matters most to the consumers is its affordability. A quarter prices or even less to the original Apple Airpod is a good value. After all, what we need is an earphone that we can use to listen to our favorite music and to make a call and accept calls for our work and our loved ones.
Read on
Tyrone Young is an award-winning author, researcher and the founder of TheMiniBlog. He has been a content marketer for over 10 years and his main goal is to provide readers with quick hacks, guides and reviews on everything Mini. Based out of the UK, Tyrone likes to take long walks on the beach and take care of his two puppies when he's not busy writing for