Fake iPhone 12 and it's Clone – Where to Buy iPhone Clones
Apple launched their most powerful iPhone yet, the iPhone 12 and this has been the talk of the town for the last couple of months.
With ground-breaking technology encased in one of Apple's trademark designs, the 12th gen iPhone is one smartphone you MUST HAVE this year.
The only drawback however to picking up the iPhone 12 is its heart-breaking price tag. If you're like me and can't shell out around $1000 on the iPhone 12, then you can opt for some cheaper alternatives that are available in the Chinese market.
iPhone clones have been around ever since the first iPhone launched and though these smartphones don't run on Apple's iOS, they look the part and can be quite similar to the original iPhones.
Over the course of this topic, I'm going to provide you with my unbiased review about the iPhone 12 clone and where you can buy it from.
6.7 i12 Pro Max 5G WCDMA 1GB+4GB/8GB/16GB
The Latest iPhone 12 Clone
One of the best iPhone 12 clones you can get on the market today is the Goophone 12 Pro Max, which we'll be reviewing in this article.
The Goophone 12 Pro Max is intended to be a 1:1 supercopy of the iPhone 12 Max Pro, which is set to be the largest and top-of-the-line variant of the iPhone 12.
We'll be checking out everything this iPhone 12 clone has to offer – from its display, to its performance, to its camera, and more.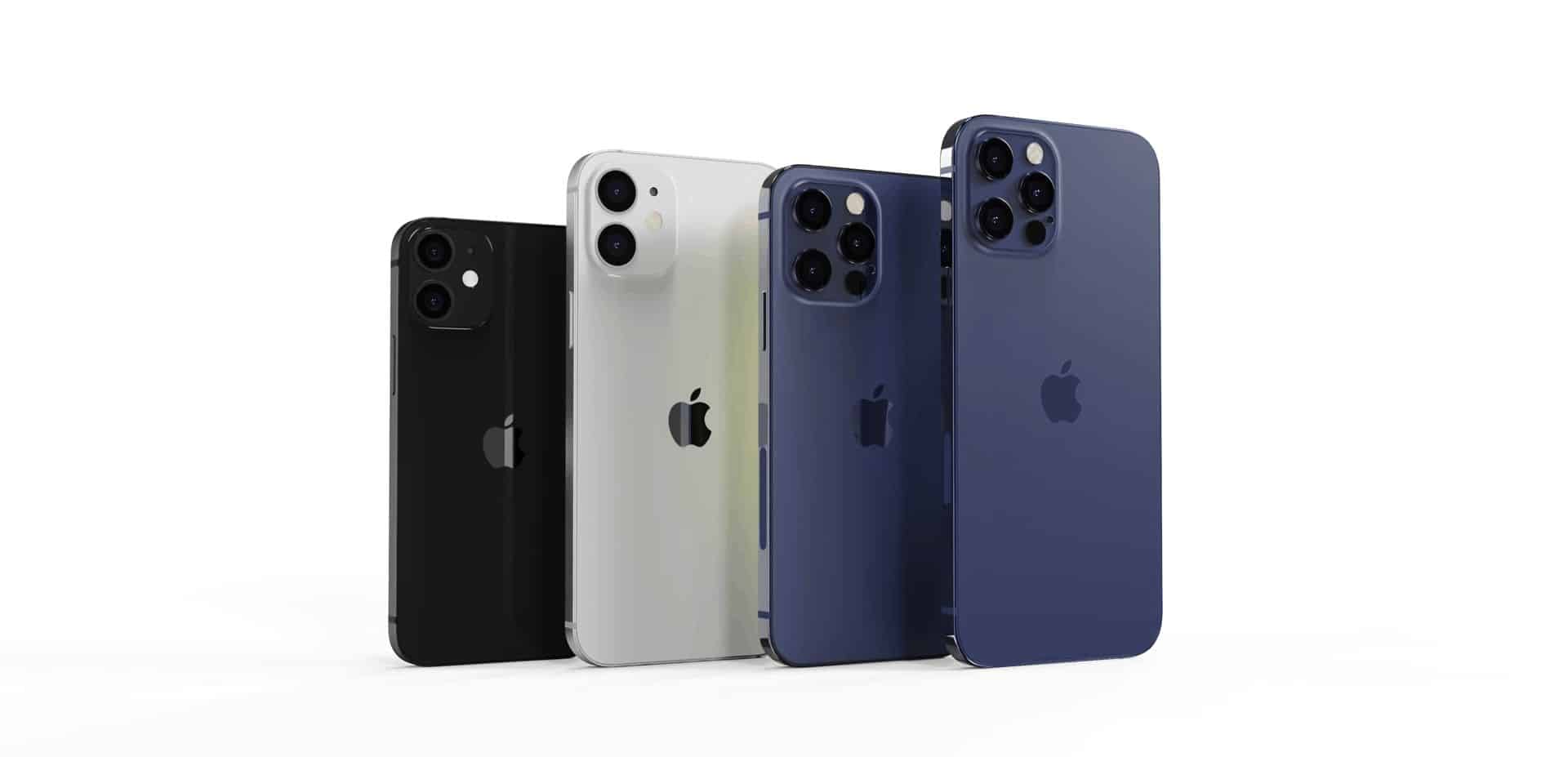 Image from EverythingApplePro on YouTube
Check out also: Ways people can hack your iPHONE
What is Goophone?
Goophone is none other than a Consumer Electronics company situated in Shenzen, China. They primarily mass produce everyday gadgets like Smartphones, Tabs and even Smartwatches. Goophone is well known for their replicas/clones of popular Samsung and Apple devices such as the Galaxy series and iPhones.
They're a budget friendly company and their products won't rip a hole in your pocket. it's more like you get what you pay for which is good considering the actual devices go for upward of $599.
iPhone 12 Clone Specifications
| | |
| --- | --- |
| iPhone 12 Clone Features | Specifications |
| Operating System | Android 6.0 Marshmallow |
| Processor | MediaTek MT6580 |
| RAM | 1GB |
| Storage | 16GB, 32GB (expandable) |
| Screen Size | 6.5" LCD |
| Sim Support | Dual Sim |
| Camera | 13MP Single Camera (2 dummies) |
| Battery Capacity | 2600mAh |
| Price | $93.00 – $110.00 |
5.0MP Front Camera, Single 13.0MP Back Camera with flashlight and Auto Focus (3 Rear Cameras, ONLY 1 Work)
Face ID, Wireless Charging, 3G WCDMA, GPS (always do not work), FM, Bluetooth, Ebook, Email, Messaging, wallpapers, calendar, calculator, clock, camera, tethering & portable hotspot, Play Store, etc.
What's in the Box?
The Goophone comes in a nice sleek looking black box that resembles an actual Apple iPhone box, but with one difference being, the image on the Goophone box of the device is slightly angles as compared the the straight image that's shown on the actual iPhone box.
You would find a set of wired AirPods (which does not come with the original device), a USB cable, a charging adapter (again, doe not come with the real thing) and the user manual of the device. Unlike the original Apple packaging, this fake box does not come with any Apple stickers or brand stickers.
iPhone 12 Clone Design
The iPhone 12 Max Pro Clone we're reviewing does a great job of showing us what the official models will look like when they finally launch.
Apple's going back to the basics with their latest generation of smartphones, and based on the reliable leaks regarding the design aspect, we can safely say that these clones are accurate.
The new iPhone 12s are going to have a solid box design with straighter edges compared to recent iPhones. Overall, the design does feel better in your hands – the shape contours nicely to give you a better, more secure grip on your phone.
Despite being a clone and much cheaper than the original, the iPhone 12 clone we're reviewing does offer a very premium, solid feel, almost like you're holding a $1000 smartphone.
It's a pretty durable phone with an average lifespan of 4-5 years depending on how you use the device. However, even if you do happen to drop the phone and damage the screen, you can easily replace the screen and other parts, something that you can not do for cheap with the real iPhone.
iPhone 12 Clone Display
Apple has always impressed the world with its brilliant, vibrant displays.
The most recent iPhones came with Apple-made Liquid Retina displays, but this year, if the leaks are to be believed, the new iPhones will come equipped with the latest OLED displays from Samsung.
While the Samsung OLED Y-Octa Display should be a huge upgrade for the next-gen iPhone, the iPhone 12 clones don't even come close.
In the iPhone 12 clone we reviewed, we got a very dim LCD screen (likely less than 300 nits of brightness) that wasn't very color-accurate, either. Based on its performance even just indoors, this screen will give you a hard time in bright, outdoor light.
While it's definitely not the "worst" display we've ever seen on a smartphone, it's definitely far from being the best.
iPhone 12 Clone Performance
Image from Simple Alpaca on YouTube
iPhone clones are notorious for being a little dishonest when it comes to internal components like processors and memory. When we reviewed the Apple iPhone 11 clones from last year, we found that most clones advertised storage capacities of 256GB and up, and yet upon closer inspection, we found that the devices only contained a fraction of that amount of storage. Unfortunately, the same goes with this year's iPhone 12 clones.
In the iPhone 12 clone we're reviewing, the packaging shows us 512GB of storage, but upon checking the phone itself, we only have a dismal 16GB of storage- a mere quarter of the original iPhone 12's most basic storage option of 64GB.
We're also getting only 2GB of RAM – that's half of the base model's 4GB, and only a third of the iPhone 12 Pro Max's purported 6GB. And while the latest iPhone 12's are set to be equipped with the brand-new, super-powerful A14 chipset, this year's iPhone clones still have the same CPU they've had for years – the outdated and extremely poor-performing MT6580.
Of course, these aren't just minor differences. In terms of performance, they make all the difference. Unfortunately, these iPhone 12 clones will barely scratch the surface of what the upcoming iPhone 12's will be capable of. That said, this iPhone 12 clone will work fine, just don't expect to run your favorite games in high fidelity.
YouTuber – EverythingApplePro did a great job at benchmarking this particular model using Geekbench. Check out how well this iPhone 12 clone performed in the image below, or watch the full video linked in the credits.
Image from EverythingApplePro on YouTube
Read: How to download MUSIC and VIDEO on iPhone
iPhone 12 Clone Camera
Based on all the leaks, the new iPhone 12's are going to come with a quad-camera setup on the back of the phone, with the higher-end models to be equipped with a LiDar sensor for better imaging. The iPhone 12 clone we have on-hand does have the same quad-camera setup, although just like with most iPhone clones, three out of the four cameras are dummies.
Even though we're reviewing a iPhone 12 Max Pro clone (which should come with a LiDar sensor) it seems that this model doesn't have one. Out of the four back cameras, only one seems to be working with the other three just dummy lenses made to look like extra cameras.
Now, since we're getting only 1 camera instead of 4, and since we're most likely not getting Apple software for these cameras, the camera quality is a little underwhelming. The camera feels very choppy and the resolution isn't all that good, either.
The Camera software is a little outdated, and doesn't offer much in terms of usability. The camera also only features two levels of zoom up to 2x magnification. This 16MP camera is capable of shooting videos at 480p which is horrible considering we're living in a world with 4K and 8K video resolutions.
Overall, if you're looking at the iPhone 12 clone in the hope that it will have a dynamic, high-tech camera, then don't hold your breath on this one. You'll probably get a better camera from a cheap Android phone instead of this iPhone 12 clone.
Image from EverythingApplePro on YouTube
iPhone 12 Clone Operating System
When it comes to the operating system and the user interface, the iPhone 12 clone does a good job of copying some of the latest features in Apple iOS. Of course, just like with most clones, this phone runs an unlocked version of Android made to look like iOS.
The iPhone 12 clone we reviewed says it runs iOS version 13.5, but it actually runs a much older version of Android – Android 6.0 Marshmallow. While older versions of Android may be more stable and run smoother on low-end hardware such as what's available on this iPhone 12 clone, the iOS reskin is very well-made, and you won't even be able to tell that it isn't authentic iOS at first glance.
There are a few tell-tale signs, however, that lets you know you're running a "fake" version of iOS, such as certain Settings labeled "Close" instead of "Off".
Apart from the strange UI errors here and there, the fake iOS you get from this iPhone 12 clone is surprisingly good. You get a smooth interface, a functional Control Panel, and a lot of that great Apple design whenever you use your phone.
There are some missing features, and of course, your apps are all actually running on Android and not iOS, but it manages to capture the Apple iPhone feel.
Read also: Where to buy UK refurbished iPhone
iPhone 12 Clone Price
When it comes to price, the iPhone 12 clones have always come out on top. If all you want is a smartphone that looks and feels like an Apple iPhone without all the bells and whistles attached, then the iPhone 12 clone is your budget champion.
The Goophone 12 Pro Max is likely the closest you'll be able to get to that premium Apple iPhone feel at a price tag of under $140.00.
Compared to the Apple iPhone 12 Max Pro's expected price tag of $1,149.00, you can get the iPhone 12 clone for a tenth of that price.
FAQ
Are iPhone clones safe to use?
Though cloned iPhone's work, they are not as reliable as an original iPhone. These clones are made from sub-standard parts and won't last as long as an original, this is precisely why they're priced so low. They are great alternatives if you can't afford the real thing but do keep in mind – cloned iPhones do not come with a warranty.
How can you tell if your iPhone is fake?
There are a few ways you can check the authenticity of your iPhone, you can plug in your iPhone to your laptop to see if it connects with iTunes or similarly, you can try opening the App Store and if anything else apart from the App Store opens (such as Google Play) then your iPhone is probably fake.
Can I buy a clone iPhone?
In my opinion, go for it. If you don't have the budget to get the original thing, then opt for a cheaper alternative, one that looks the part. But while going for a clone iPhone, don't expect much, remember it runs on an older version of Android and is lagy, which may end up driving you crazy in the long run.
Takeaway
The iPhone Clone market is getting better and better each year, and the latest iPhone 12 clone is a testament to that. Before Apple has even launched the iPhone 12, the Goophone 12 Pro Max has managed to capture Apple's design and offer a product that feels and looks premium.
However, when it comes to performance and overall quality, these clones still have a lot to improve upon.
At under $150, these iPhone 12 clones are a great buy if you want a cheap alternative to Apple's design, but don't need nearly as much power and performance as Apple's high-end handsets offer.
Right now, you can get the latest iPhone 12 Max Pro clone – the Goophone 12 Pro Max – for under $150 at DHGate, one of the best places to shop for China-made super copies of your favorite brands.
Check our other fake reviews
Tyrone Young is an award-winning author, researcher and the founder of TheMiniBlog. He has been a content marketer for over 10 years and his main goal is to provide readers with quick hacks, guides and reviews on everything Mini. Based out of the UK, Tyrone likes to take long walks on the beach and take care of his two puppies when he's not busy writing.