Ways to Recover Deleted Contacts on iPhone 2022
In this day and age, one of the most important and most accessible tools known to man is a small but powerful supercomputer that fits in the palm of your hand, or even your pocket. We call them smartphones, and today, almost half of the world's population has access to their very own personal handheld computer, with the combined knowledge known to humanity available at the press of a button.
Smartphones aren't just phones anymore – they're omni-tools that we, collectively as a species, use every day for just about everything. Today's smartphones are super advanced pieces of technology that offer better performance and capabilities than even the highest-end personal computers at the turn of the century.
Today's smartphones are telephones, cameras, storage devices, computers, gaming consoles, music studios, office workstations, televisions, radios, and so much more, all rolled into one portable device.
However, as their utility and versatility grows, so does their importance and significance in our lives.
For a lot of people, particularly professionals, their smartphone is where they store and interact with their entire careers – it's where they manage their money, it's where they handle their accounts, it's where they store all of their contacts – the names and faces of a network they've spent their whole lives building – so what happens when you lose all that?
Hopefully, you and I will never have to find out, but just in case you've lost contacts on you smartphone, here's a nifty little guide to help you bounce back and recover what you've lost – at least on iPhone and iOS.
Here are the Ways to Recover Deleted Contacts on iPhone.
Ways to Recover Deleted Contacts on iPhone
If you're an avid iPhone user and you make use of iOS and other platforms on the Apple ecosystem, then this is pretty much a guarantee that you can recover deleted contacts from your iPhone.
Apple values its users' information as much as their users do, and they offer plenty of options to help you secure, recover, and restore any data that you may have lost for any reason.
Maybe you lost your iPhone, or maybe your data somehow got corrupted and you lost everything, or maybe you had a curious child spend one moment too many on your iPhone and they ended up deleting everything – the list goes on.
Fortunately, most of the time, your data can be easily recovered using a variety of methods, which we'll discuss in detail below:
Restore Deleted Contacts from Apple iCloud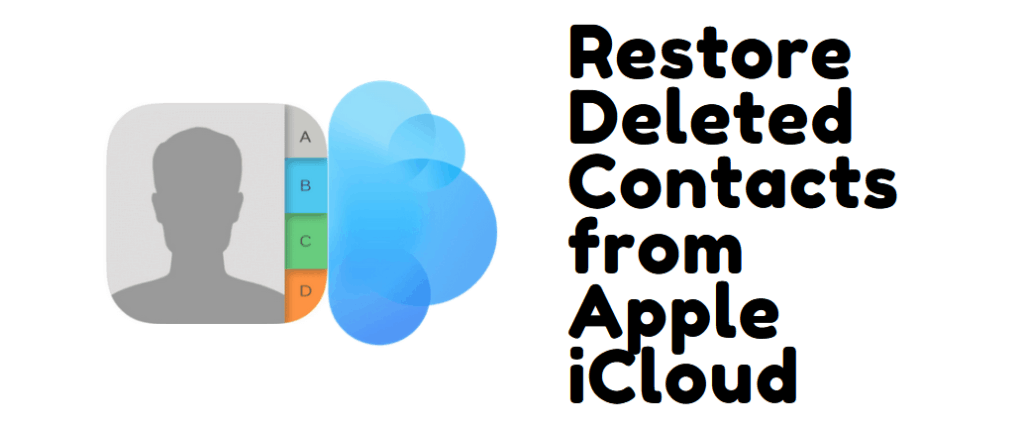 One of our favorite things about the Apple ecosystem is how everything runs through Apple's super-secure, super-private cloud storage and processing platform, the iCloud.
Used for just about everything Apple-related – from your Apple ID to device-specific data like photos and app profiles, and more – the iCloud also houses backups for all kinds of user information should the need arise.
If you've somehow lost or deleted contacts and want to recover them, the iCloud is your first step and your best bet at recovery.
Here's how to restore deleted contacts from an iCloud backup:
Sign in to iCloud using your Apple ID.
Scroll to the bottom of the Account Settings page and look for 'Advanced' settings.
Under 'Advanced', select Restore Contacts. This will take you to a list of restore points made prior to the deletion content.
Select the backup you'd like to restore, and click Restore.
Once given the confirmation prompt, click Restore again to confirm. You'll receive a notification and email alerting you to what you just did (for security reasons).
Restore Deleted Contacts from iTunes
If, for some reason or other, you can't restore your contacts from an Apple iCloud backup, or you'd prefer doing it the old-fashioned way with some offline wired hardware interfacing, there's a second option available to you: iTunes.
Although convenient and straightforward, recovering lost contacts (and other data) from an iTunes backup does require you to have an existing iTunes backup on-hand. That means unless you've manually made an iTunes backup onto your computer before, you'll be out of luck using this method.
However, if you do have an iTunes backup on-hand that you know has the contact information you just deleted and want to restore, then follow the steps below to restore those deleted contacts:
Connect your iPhone to the synced computer via USB cable. (Note: iPhone must already be synced to the computer via iTunes)
Once connected, iTunes will launch automatically.
In the iTunes window, select the iPhone icon in the top-left corner of the screen. This will open up the iPhone Summary screen.
Once your iPhone details are available, select the button labeled 'Restore iPhone' (sometimes 'Restore Backup' depending on your version of iTunes.
You'll see a list of all available iTunes backups on your computer. Determine which backup has the contact information (or other data) that you want to restore based on the timestamp information provided.
Once you've determined which backup you need, select the item, and click Restore.
WARNING: This action will completely overwrite your iPhone with the exact state it was in at the time the backup was created.
Your backup has now been restored. View Contacts on your iPhone to check if your contacts were recovered.
Use an iOS Data Recovery Tool
Although restoring lost data through iCloud or iTunes backups are likely the simplest and most straightforward methods, they are not always the most ideal.
After all, restoring your iPhone to an earlier version using said backups will inevitably result in some data loss – from minor to major, depending on how long ago you created the backup you restored to.
Fortunately, there exists a third method for recovering lost contacts that will let you circumvent that data loss entirely: through the use of trusted iOS Data Recovery Tool.
Data Recovery Tools have been around for a long time, probably ever since the first time a professional lost important work data due to faults with either hardware or software.
For iOS, there exist specialized data recovery tools that communicate effectively with the iOS platform and the way it's built, so if you're looking to recover data from your iPhone or other iOS device, then a specialized data recovery tool would be your best bet.
Best Data Recovery Tools for iOS & iPhone
Here are the best data recovery tools available for iPhone and iOS that can help you recover important data like contacts, files, photos, and more.
Dr.Fone
Developed by Wondershare, one of the leading data recovery brands on the market today, Dr.Fone is our top recommendation for anyone in need of a simple but powerful data recovery tool for their iPhone or other iOS device.
Dr.Fone is an award-winning app for PC and Mac that lets you recover any deleted data on any of your iOS devices. A comprehensive toolkit for all kinds of data issues on mobile, Dr.Fone lets users recover lost data, perform system repairs, transfer data across different devices, create and restore backups, and more.
With Dr.Fone, users can easily recover all kinds of locally-stored data such as message threads, contacts, notes, and more, so you never have to worry about lost data again. Plus, since it doesn't need to access a restore point to retrieve lost data, you circumvent the typical data loss involved in using restoring backups.
Click here to download Dr. Fone for your iPhone
Tenorshare UltData
One of the highest-rated data recovery tools built for iOS, Tenorshare UltData is regarded as one of the best and most powerful options when you need a quick and hassle-free way to recover lost data.
Whether you find yourself with a crashed system, a stolen phone, virus attacks, locked phones, jailbroken devices, or broken screens, Tenorshare offers a plethora of tools and features to help you access data that you may as well have written off without its help.
Through the special selective data recovery features, Tenorshare doesn't need to restore your device to an earlier version just to help you recover a few bits and pieces of lost information. Access backups and choose which of the available information to retrieve, and you're golden.
Click here to download Tenorshare UltData for Mac
ApowerRescue
Another great alternative to iCloud or iTunes backups is ApowerRescue, an intuitive data recovery tool for Mac and Windows that offers instantaneous data retrieval under all kind of circumstances.
Whether it's due to virus attacks, formatting, accidental deletes, or data corruption by any other means, ApowerRescue is a reliable and consistent program that lets you retrieve vital information quickly.
With a top-notch user interface and super user-friendly features and functions, we highly recommend ApowerRescue to anyone who wants a powerful tool that can be operated with minimal know-how. Your lost files and deleted contacts are just a few taps away.
Click here to download Apowershare for your iPhone
Final Thoughts
If you've ever been the victim of data loss – and let's be honest here, who hasn't? – don't worry!
Whether it's through iCloud or iTunes, or through any of the reliable data recovery tools available for iPhone and iOS, there's still a chance for you to reclaim your lost data and go about your business with minimal losses.
Also Read: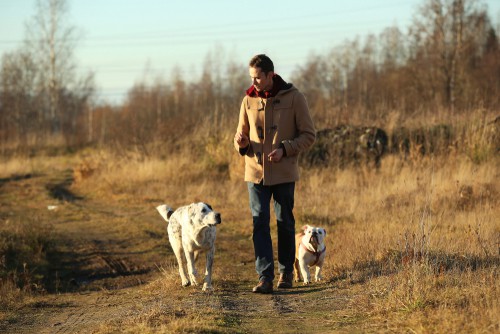 Based out of the UK, Pat is the youngest member of TheMiniBlog family and comes with extensive experience in all things Mini. He has been reviewing products for a while now and is well versed in everything related to mini gear and technology.