What Is iTunes Backup Password | Is it Same as iTunes Password?
Looking to know what is iTunes backup password? Well, you're at the right place. We've given a complete guide on iTunes backup password, what is it and how to reset it. Read further to know more about it.
There are two ways to backup your iOS device data, one is with iCloud and the other one is iTunes. iTunes is accessible on iOS, Mac, as well as a few Windows devices, and encryption is optional. The process requires a USB cable and isn't wireless.
iTunes is a built-in software by Apple that helps in organizing, saving, and playing your music and video collection. It syncs the data on your device which helps you access it from anywhere. However, iTunes backup can nearly store everything including iPhone pictures that were taken on the camera roll.
What is iTunes backup password?
An iTunes backup password is a password that you set to encrypt your iTunes backup. This is done to protect your data in case your computer is lost or stolen. To set an iTunes backup password, open iTunes and connect your device to your computer. Select your device in the sidebar, then click the "Summary" tab. Under "Backups", select "Encrypt [device] backup" and enter a password. Make sure to remember this password, as you'll need it whenever you restore from this backup.
Recommended Read: How To Contact Apple Online Live Support
Since it contains important information, it's always the right thing to protect iTunes with password and encrypt your backup. This will ensure that all your data is safe and private. Passwords are a great way to protect information unless you forget them.
Forgetting the iTunes password can be damaging at times but there are solutions to reset it. Let's move forward and discuss in detail about iTunes backup password, below.
What Is iTunes Backup Password?
What Does the iTunes Backup Password Do?
The iTunes backup password is designed to protect your data in the event that your iPhone is lost or stolen. It encrypts your backups so that only you can access them, and prevents anyone else from being able to access or restore your data.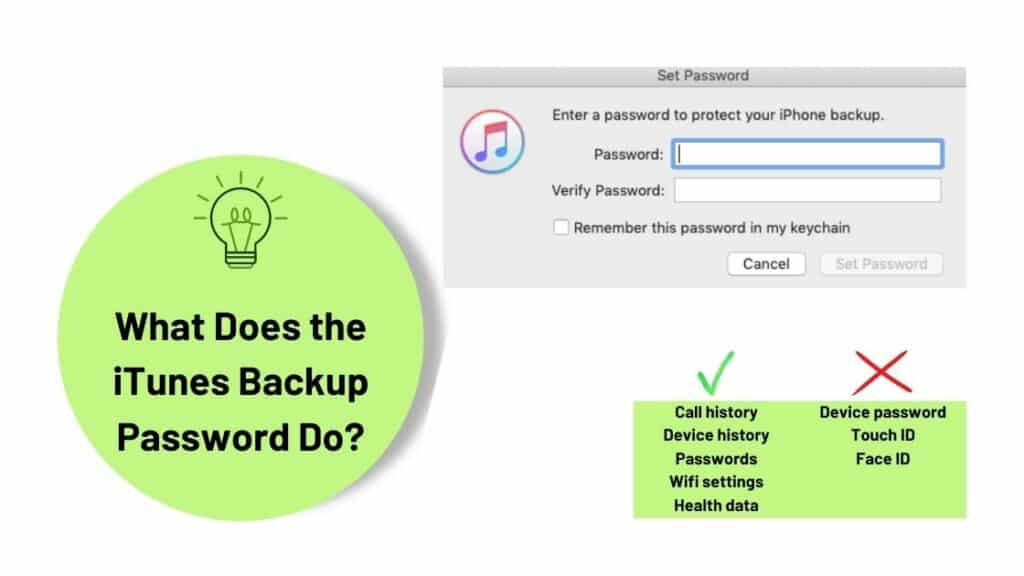 If you forget your iTunes backup password, you will not be able to restore your backups, which could leave you without vital data like contacts, photos, and messages. Encrypted backups contain significantly more and crucial data than unencrypted files.
Backup Inclusions
Call history
Device history
Passwords saved in the device
Wifi settings
Health data
Backup Exclusions
Device passcode
Touch ID
Face ID
The backup encryption won't activate by itself instead, you'll have to enable it using iTunes or Finder for the first time and it stays. Once the encryption is enabled, it'll automatically encrypt all your backup.
How to Encrypt Your Backups?
There are a few things to keep in mind when encrypting your backups on iTunes. Follow the given steps below to encrypt your backup easily:
Step 1: Open iTunes: you'll need to open iTunes. If you use Catalina 10.15 Mac OS then you'll have to open Finder. Otherwise, if you're using Mojave 10.14 OS or its earlier version then you can just open iTunes.
Step 2: Connect your iPhone to your Computer: You'll need a USB cable to connect your iPhone to your computer then open widget on your system.
Step 3: Start the encryption process: Select the Encrypt Local Backup option under the Backups section from the Summary or General tabs.
Step 4: Create your own password: Once that's done, start the encryption process by creating a password. Keep this password in mind, as you'll need it every time you want to restore your backup You'll be prompted to create a new password – make sure it's something you'll remember and is also strong so that its not easily hacked!
Once the password is created, your backup will automatically overwrite and get encrypted, wait for it to get completely done before moving forward.
Open Finder and navigate to the General tab.
Then, choose Manage Backups.
Following that, a list of backups will be highlighted.
If you have the Mac OS Mojave 10.14 or an older version, go to the top Menu bar and select the Edit, then click on Preferences and finally tap on Devices tab. You'll also notice a toggle next to the device's name, as well as the timestamp and date when the Backup was generated.
How Do I Find My iPhone Backup on iTunes?
To find your iPhone backup on iTunes, follow these steps: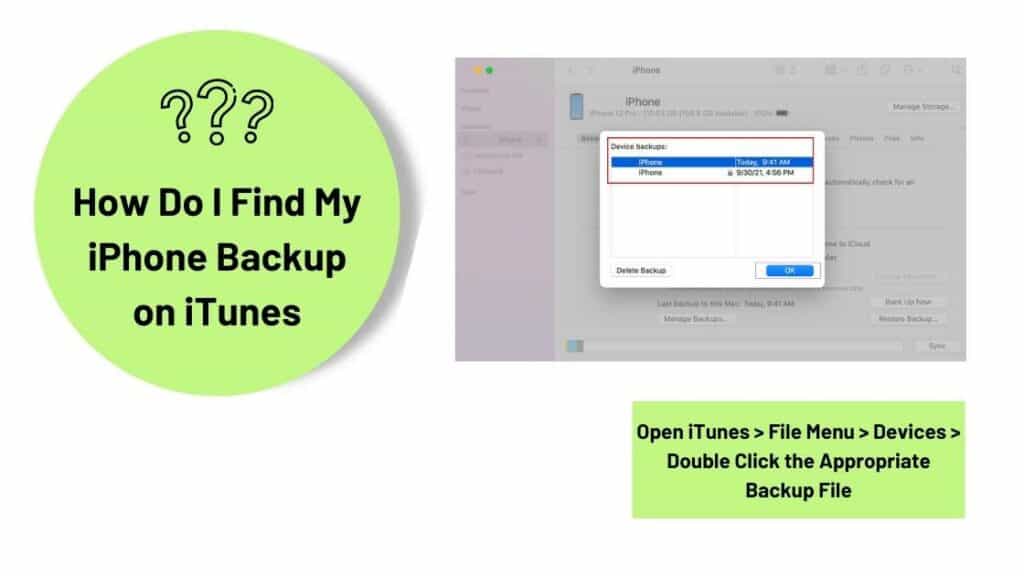 Open iTunes and click on the File menu.
Select Devices from the menu.
You will see a list of all devices that have been backed up to iTunes on this computer. Each device will have a corresponding backup file listed next to it.
Double-click on the backup file to open it and view its contents.
How to Turn Off Backup Password on iTunes?
​​There are a few different ways to turn off your backup password on iTunes, and the specific method you'll need to use will depend on how you originally set up your password.
If you can't remember your backup password, there's no need to worry – there are a few different ways to reset it.
Here's a step-by-step guide on how to turn off your backup password on iTunes:
On your device, go to Settings; then tap on General and further click on Passcode
Scroll down and tap on the "Reset Password" option
A new screen will pop up asking for confirmation – tap on "Turn Off Backup Password"
That's it! Your device will no longer ask for a backup password when trying to open iTunes.
How to Reset your iTunes Backup Password?
Resetting iTunes password is quite easy in case, you've forgotten it or feel like the older password is at threat. Follow these easy steps given below to reset your password: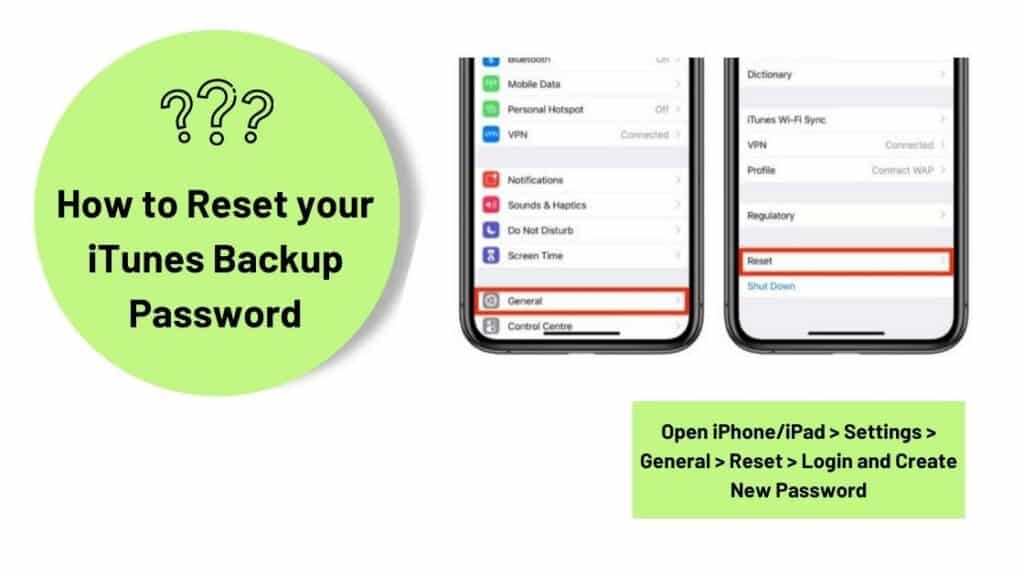 Step 1: Click Settings: On your iPhone or iPad, click on Settings, then click on Reset.
Step 2: Go to Reset: Confirm the security passcode once you enter here. Your settings will be saved to default preferences automatically and go through the resetting process. You can easily remove previous backup passwords here. Don't worry, this will not hamper or eradicate your apps or other data.
Step 3: Connect the iOS device to your computer: Use a USB cable to connect your iPhone/iPad to your computer. Click on the tiny iOS icon given in the pop up box.
Step 4: Encrypt new backup password: Click on the device in the iTunes sidebar, and then click the Summary tab. In the Backups section, click Encrypt iPhone/iPad Backup and create a new password. Enter the new password in both fields and click Set Password. Re-enter the password in both fields and click OK to complete resetting your iTunes backup password.
Solving 'iTunes could not restore the iPhone because the password was incorrect' Problem?
​​If you're seeing the 'iTunes could not restore the iPhone because the password was incorrect' error, it means that you're trying to restore your iPhone from a backup that is protected by a password, but you're entering the wrong password
There are a few different ways to solve this problem
If you know the password for the backup and just entered it incorrectly, try again. Make sure that you're entering the password correctly – it is case sensitive
If you don't know the password for the backup, but you created it yourself and remember some of the details (like what email address you used), try using Apple's iCloud Keychain Recovery website.
Try all the possible passcode that you've ever kept- all device's password, Apple ID password, Email ID password, Wi-Fi password etc.
Restore & Reset iPhone's factory settings which can fix the bug and error. Make sure to remove all the settings and content before factory reset. Make a backup of your iTunes before doing anything.
You can use iCloud for recovery and restoration of your data.
What Is iTunes Backup Password: FAQs
What Is iTunes Backup Password?
There is no default password for iTunes backups, so if you don't set one yourself, then your backups will not be encrypted. You can set a password by going into the preferences for iTunes and selecting the "Security" tab. From there, just check the box that says "Encrypt backups" and enter a strong password. However, in order to backup sometimes iTunes can create a random password off your computer.
Where are iTunes backups stored?
By default, iTunes backups are stored in a user's home folder ~/Library/Application Support/MobileSync/Backup. If you don't want your backups to be stored on your computer, you can choose to store them in iCloud by going to Settings & then go to iCloud and further in Backup and turning on iCloud Backup.
Takeaway
Hope this article about what is iTunes backup password was an informative and interesting piece.
Let us know in the comments below if you have any other questions or queries.
Cheers!
Also Read: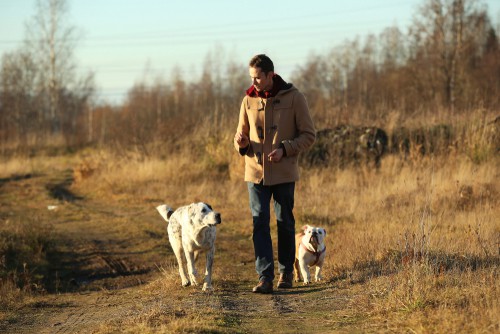 Based out of the UK, Pat is the youngest member of TheMiniBlog family and comes with extensive experience in all things Mini. He has been reviewing products for a while now and is well versed in everything related to mini gear and technology.