Where to Buy a Refurbished iPhone 14,/13/12/11 in the UK?
I love my iPhone and it's a little sad to admit but I don't know what I would do without it. I am one of those apple junkies who is in love with the technology. So I go through a lot to ensure that my iPhone is up to date and always protected. And with new Apple phones coming out each year, I don't want to break my bank balance buying them.
Refurbished iPhones are a great fix for this, they are cheaper than the factory phone and function just as well too. The phones are tested and given a new outer body as well as a new battery. Therefore, if you are an iPhone fanatic like I am but don't want to break your wallet, you might want to check out refurbished iPhones.
So, here's my answer to where to buy a refurbished iPhone in the UK. These places are reliable and you will certainly get your money's worth.
Apple Store UK
Amazon Renewed (Apple Reseller)
The iOutlet Store
4Gadgets UK
Reboxed UK
Music Magpie
Carphone Warehouse
Also Read: Where to buy refurbished Macbook in the UK?
Where to Buy a Refurbished iPhone
Apple Store UK
If you decide to buy a refurbished phone from the Apple store you are guaranteed an iPhone with;
Replaced parts with genuine apple parts (if necessary) and thorough cleaning of the phone
The most recent version of the operating system.
Brand new accessories and cables that are packaged in a brand-new box.
Buying a refurbished iPhone is the best way to ensure that the phone is genuine and of the highest quality. It may be slightly more expensive to buy a refurbished phone off the apple website though.
Amazon Renewed (Apple Reseller)
I was surprised when I read about it, but amazon does not only sell new items. There's a massive section on Amazon called Amazon renewed where people sell refurbished iPhones.
The iPhones that are sold on Amazon renewed as trustworthy as they can get. All the items are tested and checked to high standards. With Amazon renewed, you are guaranteed.
A one-year amazon renewed warranty.
The battery will exceed 80% of what the original factory setting is.
No signs of cosmetic damage when the iPhone is held about 30 cm away.
Tested and verified by Amazon qualified suppliers.
Amazon is renowned for their efficient customer support, and this extends to the amazon renewed section as well. While the accessories that come with the phone might not be original, they are all Mfi (made for i-Phone) certified and work efficiently.
The iOutlet Store
The iOutlet store sells high quality refurbished iPhones at an affordable price. All their iPhones are:
Fully tested and are in perfect working condition.
All the iPhones have a 365-day warranty period from the moment it is sold.
Each device is processed and sent within 3 working days and delivery charges are exempt from all places in the UK.
They offer a wide range of models from the iPhone 5s all the way to the iPhone XS Max. All their iPhones are purchased from reliable sources and are refurbished by trained engineers. All the iPhones have their screens, home buttons and other hardware replaced to ensure that you get an iPhone that lasts for a long time.
What's more, you are spoilt for choice when it comes to the color you want, the storage space and various other specifications.
Don't worry about your iPhone coming from illegitimate sources. All the iPhones sold at iOutlet are checked against a national database of stolen phones as well as Find my iPhone. You are guaranteed a legitimate iPhone through iOutlet.
All the batteries function at about 75 percent of the factory capacity but you do have the option of upgrading to a brand-new battery as well. To top it all off, iOutlet has received an excellent rating of 5 stars on trust pilot.
4Gadgets UK

The 4gadgets store has been in the refurbished gadget industry for over 5 years and is reliable when it comes to buying refurbished iPhones. From the 4 gadget's store, you are guaranteed:
An inexpensive refurbished iPhone that has passed through a thorough quality check.
A free next day courier delivery service.
A friendly and dedicated customer service that will guide you with all your queries and needs.
A 14 day return policy if you are unhappy with your iPhone.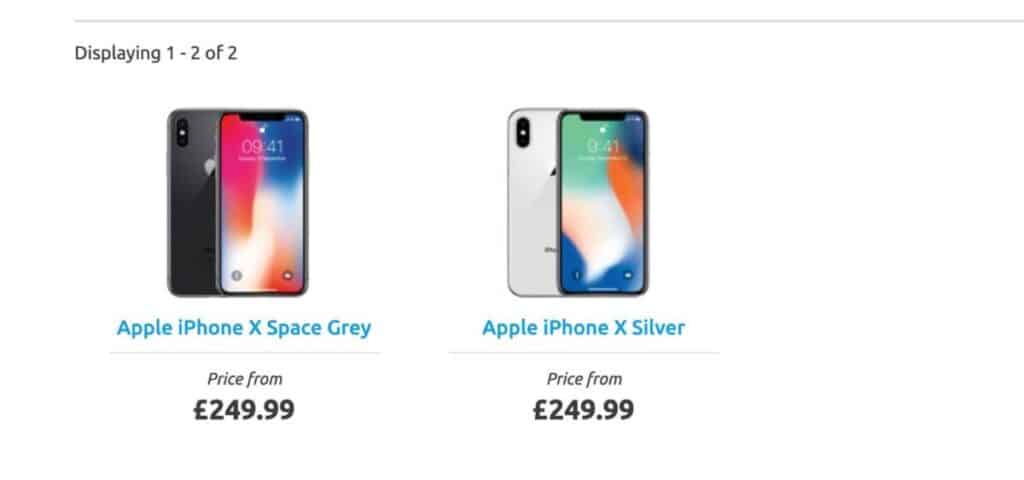 All the iPhones come in a 4gadgets branded box, a 12-month warranty, a genuine Apple USB charger cable and a sim tool. All the refurbished iPhones will show no signs of use and will be repaired with only new genuine parts.
Additionally, the good folks over at 4gadgets erase all the previous user's data to ensure the refurbished iPhone feels brand new.
Reboxed UK
The reboxed store is on a mission to curb pollution by refurbishing used phones. They would like to rehome 100 million devices by the year 2030. Along with their mission to curb pollution in landfills, Reboxed sells high quality refurbished iPhones that are genuine. With Reboxed you are guaranteed:
15-month warranty.
Free delivery around the UK.
An original iPhone that has been through a 70-point Tech check.
With Reboxed you are spoilt for choice as you can choose from a multitude of different options that vary from color, storage, model etc. All previous data securely wiped away from the phone.
Their unique 70-point Tech Check tests every nook and cranny of the iPhone from the battery pack to the power button to the screen casing. Reboxed says that the newer models of the iPhone such as the iPhone 12 function almost as well as the iPhones that are fresh from the factory.
Here are some of the checks that are included in the 70-point check.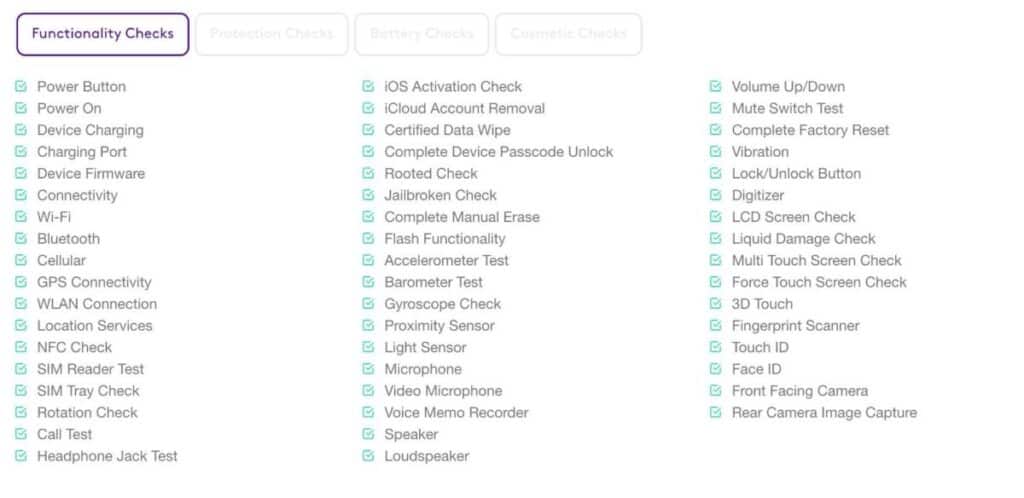 Music Magpie
The team at music magpie goes to through great lengths in ensuring that their refurbished iPhone pass through the highest quality checks with. The Music Magpie you are guaranteed:
Phones are not stolen or knock offs as it is checked against a national data base.
Guaranteed erasure of all personal data from the phone.
Full testing of the iPhone battery health.
The iPhone goes through 90 different checks at Music Magpie. They are so confident with their refurbished phones that they offer a no questions asked 14 day money back guarantee. Additionally, they also offer a 12 month warranty for any problems that may arise from the phone.
They have also received a high 4.7 rating on trust pilot. Their refurbished phones are graded according to 3 scales:
Pristine – The iPhone is in excellent order.
Very good – The iPhone shows light signs of use and is in good cosmetic condition.
Good – The iPhone displays signs of moderate wear and tear but is in perfect working condition.
Delivery charges are free all over the UK and are very quick.
Carphone Warehouse
Carphone warehouse has consistently been rated as the top online destination to buy refurbished phones. If you buy a phone from Carphone warehouse, you are guaranteed:
A phone that is good as new, Carphone warehouse goes as far as to challenge you to tell the difference.
12-month warranty for any technical mishaps.
Free next day delivery for iPhones that are purchased before 9pm.
All iPhones are tested rigorously before they are authorized for selling. If the iPhones need repair, they even replace whatever needs to be fixed with genuine parts. All their iPhones that are sold are grade A iPhone's which is the highest grade possible.
They also come with brand new genuine lighting charging cables. You don't have to scrimp out on options when you look at their website. They have a range of colors and models to choose from.
On average, their iPhones are 40 percent cheaper than the price that you get from the factory, but they work just as well. If money is extremely tight, you can also pay in monthly installments.
Conclusion
Buying a refurbished. Can seem like a daunting task. While there are so many sites to choose from, there's always the risk of getting a defective product. Also, there is the stigma of buying used products.
The way I see it, the products are pre-loved and buying them is better for the environment. You don't need to worry about faulty products if you choose to buy your iPhone from the sites above.
All the iPhones are certified and are almost like brand new.
Also Read: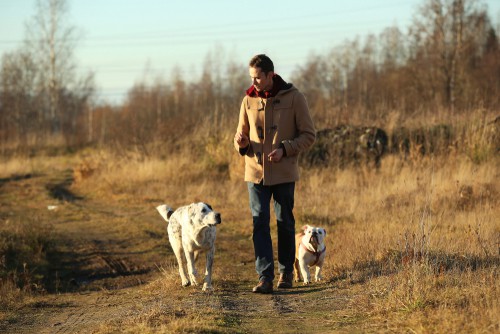 Based out of the UK, Pat is the youngest member of TheMiniBlog family and comes with extensive experience in all things Mini. He has been reviewing products for a while now and is well versed in everything related to mini gear and technology.