Where to Buy a Refurbished MacBook in UK
If you're wondering where to buy a refurbished MacBook in the UK, then you're on the right page.
Apple is known for making amazingly efficient computers, it also comes known for having a hefty price tag. Even if you are okay with spending on the entry-level New Macs that will cost you a couple of hundred pounds, you are still not getting the best apple can offer.
What do you do if you're on a budget but need the efficiency of a top-end mac for all your work?
Going for a previous generation mac is your best option, if not a top-end refurbished Macbook Pro that's on sale with all the specs you are looking for that can cost you the same or cheaper than a basic new MacBook pro.
I recently bought a refurbished Macbook Pro from CeX for half the price of a new MacBook with more features to offer. Mac has upgraded their processor with their new silicon range of MacBook's making it the perfect time for you to buy one of the previous models of these amazing machines at a discount price.
I've listed down some of the best places you can search for a refurbished MacBook and what to check before buying them.
Where to Buy a Refurbished MacBook
You don't have to be a millionaire to own a MacBook. In fact, MacBooks are sold at relatively cheaper and discounted rates when you buy a refurbished one from one of Apple's authorized resellers.
If you're looking to buy a refurbished MacBook in the UK, then read on to find out where exactly to go and buy a refurbished MacBook.
Over the course of this article, we'll cover:
Where to Buy a Refurbished MacBook Online?
Buying a Refurbished MacBook at an Offline Store?
Where to Buy a Second-hand MacBook Online?
Where to Buy a Refurbished MacBook Online?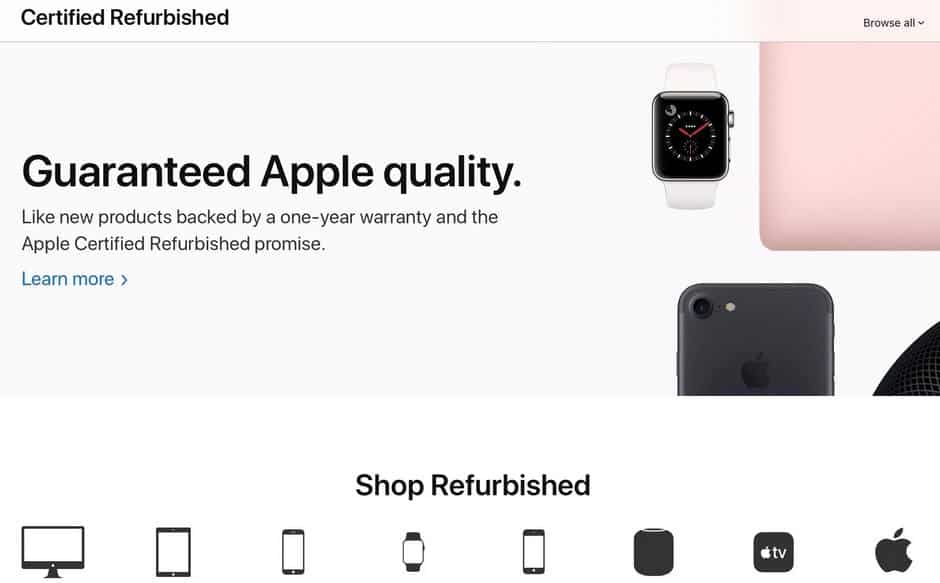 Apple isn't the only place where you can buy second-hand or refurbished Macs, you can first check on Amazon's Certified Refurbished Store or Laptops Direct to get connected to the reseller.
If opting for this method make sure you double-check the year and the model of the MacBook as most of the options available in these platforms offer products different from the image that are older than described.
Below is a list of Mac resellers that you can check out.
Investing in a refurbished mac should mean that it has been checked by the authorized technician from apple. Where he would check for faulty parts and replace them before handing the mac to you.
Please make sure you check with the source of the product that has been checked by an Apple tech if NO find a better source or reseller.
Recommended Read: How to setup old iMac as external display monitor
Buying a Refurbished MacBook at an Offline Store?
If you decide to buy a Mac at a discount from an authorized reseller, it is, without a doubt, the best option among them all. These discounted models are usually returned to Apple due to a fault that will be fixed by an Apple tech and sold with a discount and warranty.
If you aren't sure where to find the list of authorized resellers, click here and you will be directed to Apple's official website where you will get a list of their authorized resellers so you can trust them and find the one closest to you by typing in your address on the site.
Apple has also quoted:
"All Refurbished Mac models include full functional testing, genuine Apple part replacements, a thorough cleaning, the original Operating System or a more recent version, a brand new box with all accessories and cables."

Apple Inc.
These resellers do their best to provide you with the best price and service, keep a lookout for a new reseller store opening as they offer a huge opening discount on these laptops.
If you prefer purchasing from an authorized retailer that you're familiar with, you can try John Lewis as they offer a two-year warranty on all Apple products as standard, which is twice as long as the standard one year offered by Apple, and occasionally stocks refurbished models too.
Where to Buy a Second-hand MacBook Online
There are quite a few second-hand sites that are worth considering if you are looking for a high-end model that is two to three model generations old.
I would advise you to stick to buying a new discounted one or refurbished one as buying a refurbished MacBook online can be quite risky.
Below are a few trusted sites you can check out.
CeX is a good option as they check the product before buying it and check all the products accessories and resell them with a two-year warranty making it worth the money.
If you're planning on buying from sites like eBay, please be aware as there are big risks of getting conned. Since these products have a high resale value people take advantage if they see a lower price on these sites and end up getting something completely different.
How cheap can I get a refurbished MacBook for?
Apple Refurbished Store offers a small discount of fifteen percent less than the market price, which is still okay because you will get a mac that is checked and restored by an apple tech and is covered for a year on an apple warrant. Here is a list of the price difference I found when visiting the refurbished store.
Apple Macbook Pro (Retina) with 2.4GHZ quad-core 2019 edition was available for 1,360 pounds that is about 230 pounds cheaper than a new one that is just a few months old.
Apple Macbook Air (Retina) dual-core 2019 edition was available for 810 pounds which was 150 pounds cheaper than the new one.
Mac Mini 3.6GHZ quad-core was available for 680 pounds which is 130 pounds cheaper.
You can get a 700 pound discount on a refurbished iMac Pro 27″ which would cost you 4,500 pounds after the discount brings it down to 3,820 pounds is quite a good offer.
You can use the extra cash to avail of an apple care warranty so can use the computer without a worry. If you want to make the best use of these discounts then keep your eyes on the top end products.
The stock of these refurbished macs is quite limited from the Apple store, so if you see anything you like go for it. If not check with the above online sites I've mentioned, they should give you better discounts than the apple refurbished store.
Also, it's worth checking out sales during festive seasons and events like Easter Sale, Cyber Monday, Boxing Day, Black Friday this year as Apple has upgraded their new mac with apple M1 processors reducing the prices on the previous version of the mac.
Which is the best version of MacBook to buy?
With the introduction of the new Macbook Pro and Macbook Air with their own processor M1, it has created more options to choose from in the refurbished market.
If you are planning on an older model don't purchase anything older than the Mid 2012 Mac, these were built to last in fact I'm using my Mid 2012 Macbook Pro to write this article and it still works brilliantly with the latest OS.
Here's an overview of the Macs that can operate using the new macOS:
2015 MacBook models or later
2013 MacBook Air models or later
2013 MacBook Pro models or later
2014 Mac mini models or later
2014 iMac models or later
Make sure the spec on these versions has an upgrade done that can really bring out the best in these machines. Make sure that the following upgrades are possible when picking a refurbished MacBook. Being able to upgrade these components will ultimately improve your MacBooks overall lifespan and capabilities.
HDD replaced with SSD for quick file transfer and booting
RAM upgrade to 8GB Minimum
i7 processor and above
Carrying out the above upgrades can boost the laptops speed by double and can also support the latest OS better. You can manage these upgrades yourself as all the parts are available on amazon.
FAQs
Is it worth buying second-hand Mac-books?
Yes, these laptops are built like tanks as most of the latest versions are uni-body so there isn't much of a chance for people to fiddle around inside. When buying a second hand Mac takes a tech-savvy friend to run a hardware test or click here for a detailed guide on how to do a hardware test yourself before purchasing a second-hand unit.
Should I Wait for the next-gen macs to come out as they've upgraded to M1 Chip?
Apple is still testing out its new M1 Chip and sadly it isn't going that great but Apple is doing its best to rectify the error and stabilize the hardware. So I'd suggest going for models without the M1 chip and choose the ones that support Intel core chips as they're more stable and support all the applications.
Is it safe to buy Second-Hand Online?
With electronics, anything can happen, especially with expensive ones. Checking on sites like eBay may give you better prices but you never know what's been done to it. Rather than waiting for something to happen, spend a little more to keep your mind and ease. Also if you can get a chance to talk to the reseller for a meet before buying try and run a hardware test for your assurance. Better safe than sorry.
Takeaway
There you have it, three ways you can buy a refurbished MacBook online in the UK. Considering the pandemic is still going on, I'd suggest you to check for authorized Apple resellers and purchase a refurbished MacBook directly off their site.
In my opinion, the best place to get a good condition MacBook is from CeX. This store has it all, from the laptop itself to all the necessary accessories, and they cost a fraction of what you would shell out while buying a brand new MacBook.
Also Read: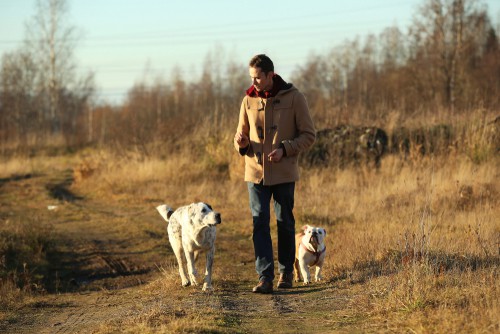 Based out of the UK, Pat is the youngest member of TheMiniBlog family and comes with extensive experience in all things Mini. He has been reviewing products for a while now and is well versed in everything related to mini gear and technology.