Why Does FaceTime Keep Hanging | 7 Easy Ways to Fix It
Are you wondering why does FaceTime keeps hanging when you video call someone? There are various reasons for it. Read through this blog to find out the problems and their solution to keep your FaceTime functioning hassle-free.
Everyone has faced this issue of FaceTime hanging at least once while they're video calling their friends or family. We often keep blaming each other on calls about whose internet is worse. But honestly, there is more than just one reason for your FaceTime not working and hanging in between.
It gets really frustrating at times if you're not able to use your phone's applications and features well. While this hanging of FaceTime pertains, you'd often have to hang the call in the middle and you're not able to communicate well which is even more annoying.
FaceTime doesn't only hang on iPhone's but also on Macs, as well as iPad's. If you're facing a similar situation with FaceTime then you're at the right place because we're going to be providing you with the most convenient and easy solutions to fix your FaceTime app. 
Read below the issues and solutions of why the FaceTime app keeps hanging and how you can prevent it from happening.
Recommended Read: How To Contact Apple UK
Why Does FaceTime Keep Hanging? : A Quick Answer
There are many reasons why your FaceTime can hang and while it's quite irritating, there is a fix for every scenario. Some of the common reasons why FaceTime will hang are:
If your device has overheated
You're using an older version of the OS
The date and time on your device mismatch
Your internet is down
There's an activation error on FaceTime
There's a server issue with FaceTime
Why Does FaceTime Keep Hanging
Here's the answer to one of the most commonly faced problems Apple users go through on a regular basis – How to prevent FaceTime from hanging.
Check if Your Device Has Overheated
The heating of a gadget is quite common but this hampers the working of apps. If your device is excessively heated up, it might obstruct apps that require a little load of data to operate. As FaceTime works with video as well as audio, this might be a problem.
It usually cools itself down in a few minutes or hours before you can use the device again. During an extremely hot climate, the devices also display a temperature warning. FaceTime speeds up the CPU clock which leads the device to heat up quickly. But when the hot temperature is maintained for a long time, the CPU speed will not be slowed down. 
As a result, there are more processes to be executed at the same time. The CPU is busy performing the processes and does not get time to complete all the processes smoothly. So what happens is that the processes will be executed in random order.
Since the processes are being executed randomly, your iPhone will show that it is frozen/hung/stopped working.
That is why it is advised to cool down your iPhone by keeping it in a cool, dry place. Use FaceTime only if the iPhone is completely cooled down, otherwise, it'll cause issues in your device. 
Make Sure Your iOS is Updated
Yes, software updates can be an issue if your FaceTime is hanging each time you're trying to make a call. We often ignore software updates and think that we'd do it sometime later but there's a great deal of functioning of your Apple devices that depend on the updates.
Updates introduce new features, boost performance as well fix the bugs. This is to ensure that the apps and the device work well and keep a regular check on their software. If your FaceTime is hanging, go to settings, click on General, and then Software Update. 
If it's not updated, connect to your WiFi and start downloading and installing the new software. Your device will restart automatically and voila, you're done. You can then start your FaceTime and it should work properly then.
Synchronize the Date and Time
This is quite often a problem if your Apple device doesn't have the correct date, time, and location. Make sure you've set the right date, location, and time by automatically enabling it so that FaceTime doesn't hang. 
To fix the date and time of your device, open Settings on your Apple device, click on General, tap on date and time and switch on the toggle that says Set Automatically. Check the time zone and make sure that it's in line with your location.
Once the date and time are set, restart the FaceTime app and check if it's hanging or not. 
Check Your Internet Connection 
This is one of the most common issues when the FaceTime app hangs or stops working in case your connection is strong enough to take the internet load. In order for FaceTime to work properly, both parties (yours and the person you're calling) should be connected to a fast internet connection.

If you're using an iPhone or iPad, turn off WiFi or data and turn on Airplane mode for about 30 seconds or a minute. Switch it off and connect back to your data or Wi-Fi. You can also try restarting your device and reconnecting to the internet or restarting the router itself. 
Test the speed of your internet on the web, switch to some other internet connection if the speed is low. If you're using a Mac, you can use LAN or wired connection for better connectivity. Make sure you're around your WiFi so that the bandwidth is less so that you're able to get a good connection.
Check for Activation Error of FaceTime
You might face issues of Activation Error with FaceTime due to bugs or other performance errors. You'll be able to experience this issue once you've opened the FaceTime app and you find a pop-up saying waiting for activation error.
In this case, it's extremely simple to fix it just by turning off and on the FaceTime app. If it's still freezing then you'll have to check the settings. 
To fix the Activation Error, go to settings, scroll down and you'll see all your apps, click on FaceTime, You'll find a toggle that says FaceTime switch it off, and turn it on within 30 seconds. Make sure the other settings corresponds to smooth usage of the app. 
Sign Out and Sign In on Your FaceTime App
Sign out and sign in again on your FaceTime app helps in fixing errors and glitches. To sign out and sign in on your FaceTime App, go to settings, scroll down and you'll see all your apps, click on FaceTime, click on Apple ID, and sign out. 
After that, you'll see an option Use Your Apple ID for FaceTime. Click on it and enter your Apple email ID and enter the password. You'll get logged in again on your FaceTime app and it should start working after that. 
FaceTime App Down or Not Working
There are some rare moments you'll experience that your FaceTime is not working even when all the settings are fine and updated. You might get a pop up saying, "FaceTime Not Connecting" even after repeatedly trying all the other hacks to make it work.
This could mean that FaceTime's server is down. You can check that on Apple's System Status and see if they're running fine. If the server's down, the only thing you can do is wait until it gets fixed.
A lot of times, the server doesn't work with FaceTime because of low internet speed. Make sure to run a speed test of your given network. The speed should be at least 5 Mpbs or up for FaceTime to work properly. Also, make sure that your iOS is updated and FaceTime is using the latest version of your software to avoid glitches, hanging and errors. 
Is FaceTime Working in Your Country?
FaceTime is free everywhere you go but it's not available in all the countries. I first realized this problem when I'd traveled to Dubai in the United Arab Emirates. Apparently, the country has banned video calling services of FaceTime due to security reasons in order to protect it's own telecommunications service's revenue.
FaceTime is also banned in other Middle East countries like Kuwait, Qatar, etc. for similar reasons. You can visit the Apple Official Site to check if it's working in your country. However, you can download VPN, change your location and you'll be able to use FaceTime just perfectly. It's not advisable to do so as it's an extremely risky affair.
FAQ's
Why is my FaceTime not working?
This is a very common problem faced by many Apple users. The common reason for this problem is frozen or crashed FaceTime process in your Mac, iPhone's or iPad's. This is caused by a wide variety of reasons, including software conflicts, corrupted FaceTime preferences or files, FaceTime bugs and even hardware issues.
How do you fix a frozen FaceTime without hanging up?
If you get a frozen FaceTime, you'll need to force quit the application. This is different than simply putting your device to sleep, which only makes the screen go black without ending the app. To force quit, press the power button on your iPhone and the volume down button at the same time. The device should vibrate and the screen should flash white. Make sure you then power down your device. When you restart your device, you should be able to FaceTime again.
Takeaway
Hope you got a great insight on why does the FaceTime app keeps hanging. We've provided quick solutions that you can help you with fixing the app.
Cheers!
Also Read: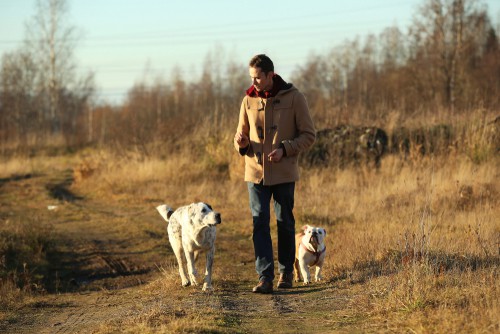 Based out of the UK, Pat is the youngest member of TheMiniBlog family and comes with extensive experience in all things Mini. He has been reviewing products for a while now and is well versed in everything related to mini gear and technology.