The new iPhone 12 models have been taking over the market by storm and that's even after knowing the fact that Apple would be shipping pieces of their new range without a charger or EarPods.
This was the talk of the town last year when the new range of iPhone's were launched. At first it was thought to be a pro-environmental move by Apple to reduce their carbon footprint by minimizing the production of chargers and EarPods, but later on we got to know that Apple might have something else in store for us. 
So, what brought around this change? Why does the iPhone 12 have no charger? 
Let's delve into this topic as I explain to you the main reason why Apple has decided not to ship their chargers along with the iPhone 12 range of smartphones.
Why Does The iPhone 12 Have No Charger
The official statement from Apple is that they have decided not to include power adapters or EarPods with their iPhone 12 range of phones in a bid to help protect the environment. 
A reduction in the number of chargers they manufacture will definitely reduce their overall carbon emissions, this is considered to be step 1 in Apple's goal to have only carbon-neutral products in the market by 2030.
With there being no charger or EarPods in the box, Apple has managed to reduce their packaging waste and this has resulted in smaller and more compact iPhone packaging. 
Another reason why Apple has removed the charger from the iPhone 12 packaging is because they most probably would phase out charging ports and utilize the Qi charging and the MagSafe charging capabilities. 
So, here's everything you need to know about why the iPhone 12 has no charger and how you can charge the iPhone 12.
What Comes in the iPhone 12 Box?

The only items you would receive in the iPhone 12 packaging are the iPhone 12 phone and the Lightning to USB-C cable. 
They have decided to switch over to USB-C which is better and user-friendly as compared to old school USB-A connectors. It's faster, smaller and can be plugged into the charging port upside-down.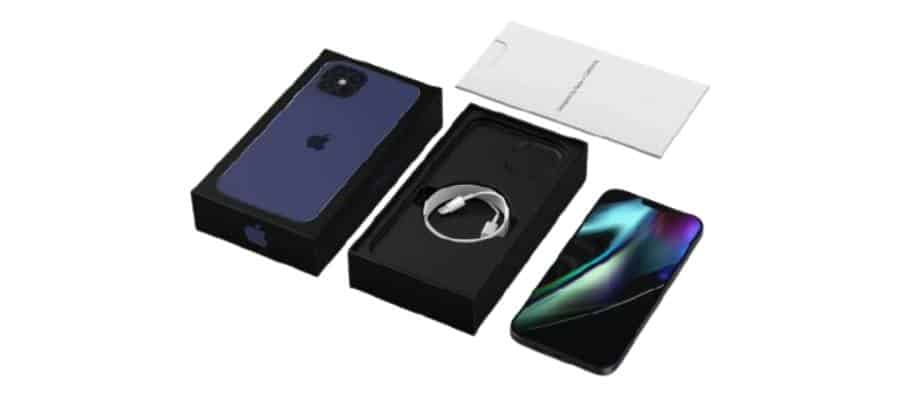 All this was done in an attempt to drop their carbon footprint around the world. Which is a good thing, don't get me wrong. A benefit of using smaller packaging is that Apple is not able to ship out nearly 70% more than they did earlier. Also, it was noted at their event last year that having a smaller box would reduce the companies carbon emissions by almost 2 million MT annually.
Ways to Charge Your iPhone 12

The issue here is that if you're relying on your older Apple charger to work, then it probably might not work out in your favor as they came with USB-A ports. So, unless you already have a spare lightning to USB-A charging cable lying around, you may have to resort to other means of charging the iPhone.
Here's how you can charge your iPhone 12 in 2021
Traditional Charging Brick – If you have a USB-C charging brick then you can easily connect the lightning cable to the charging brick and iPhone 12.
Via Your Macbook – New model Macbooks come with USB-C lightning ports that you can take advantage of. These ports make it easier to charge your iPhone 12 if you don't have a charging brick to spare.
Qi Wireless Charging – The iPhone 12 comes with Qi wireless charging. All you would have to do is simply place the iPhone on a Qi charging pad and you're good to go. Apple's AirPods come with the same feature so you're able to charge the AirPods charging case without plugging it into anything.
MagSafe Charger – Finally, with MagSafe, you're able to charge your iPhone with the help of the magnetic strip that's situated at the back of the device. You will have to purchase the MagSafe connector and in order to charge the device, simply slap it on the back of the iPhone and voila.
What Do I Have To Buy?
If you are already using an iPhone or an iPad that comes with the lightning cable then you wouldn't have to buy anything. All you'd  have to do is simply plug in the lightning cable to the power adapter and you're ready to go.
However, if you're new to the Apple scene, then you can either go in for an Apple power adapter or one of the third-party ones that support USB-C. Another option available is the MagSafe charger that would cost an additional £27.98 for the charger and USB-C integrated cable.
Also, if you're a OnePlus or Asus user who is switching over to the iPhone 12,  you can use their USB-C fast charger along with the lightning to USB-C cable to charge the iPhone 12 series.
What is MagSafe?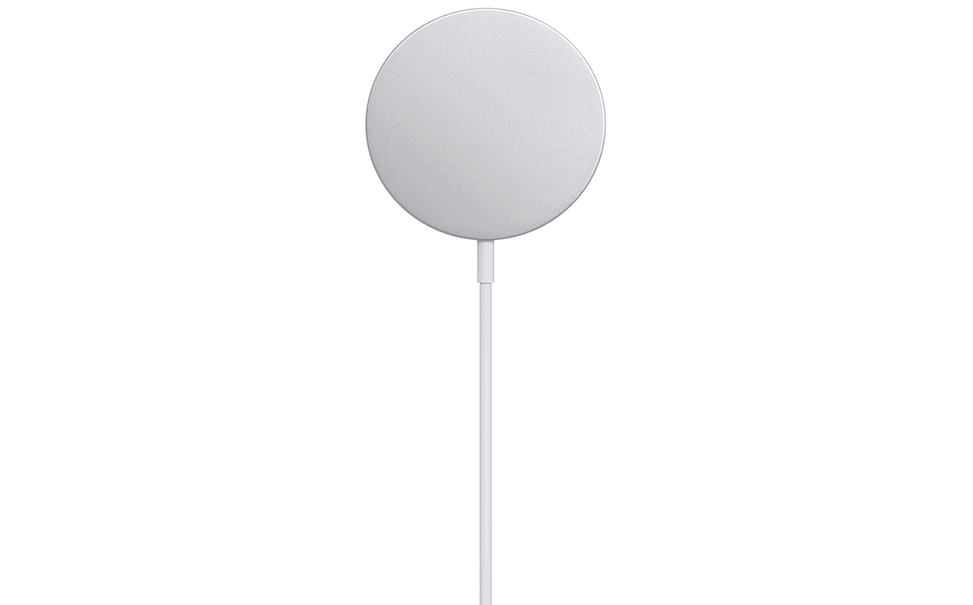 If you have used the older versions of Apple Macbook lineup then you would have probably used this feature. MagSafe was a term coined by Apple to describe their Macbooks charging connectors. 
Remember how they used to snap into place to charge the Macbook?
Now picture the same feature, but on something smaller like the iPhone 12. Yup, that's exactly what MagSafe is. 
Here, Apple has implemented the same technology into the iPhone 12 range and it's safe to say that it's one of the most convenient additions to an iPhone in a really long time. 
The MagSafe connector is a disc shaped magnetic charger that snaps into place on the back of the iPhone 12/12 Pro so you can charge the device. This connector comes with a USB-C cord that can be plugged into any power source and charges your iPhone at 15W.
Recommendation: If you're going in for the MagSafe charger, it's best to pick up a USB-C power adapter with a 20W power rating. You would have to buy this separately.
What's the Fastest Way to Charge the iPhone 12?
If you're a person who has been a part of the Apple Ecosystem for a while then you would probably have access to a range of chargers with different charging capabilities. However, if it's your first time owning an iPhone, then chances are that you would have to pick up a new charger. 
But which charger should you choose?
Well, it's a really simple answer. The iPhone 12 can either be charged using an old 5W charging adapter, a Qi wireless charging pad or by using the MagSafe connector. 
In numbers, here's the comparison:
USB-A Power Adapter (iPhone 5 – 11) – 5W
USB-C Power Adapter (iPhone 11 Pro – ii Pro Max) – 18W
Fast Charging USB-C to Lightning – 18W – 96W
The MagSafe connector is way more powerful than the Qi charging pad and even the 5W adapter. And though it costs an extra £27.98, you can decide whether you want to invest in a new MagSafe connector or if you'd rather use the same amount on a protective case.
FAQ
What Kind of Charger is needed for MagSafe?
Apple has confirmed that in order to receive the maximum power rating of 15W via MagSafe, it's recommended that you use a decent 20W charger. You can always resort to Apple's 20W charger but if you're looking to buy something from a third-party then you would have to check a couple of things.
The charger should support USB-C power delivery
Your charger should support a minimum of 9V 2.2A
If your charger meets both these requirements then you're good to go.
Does MagSafe Work With Older iPhone Models?
Since the MagSafe charger has wireless transmission capabilities, it's technically compatible with older iPhone models such as the iPhone 8 and above that support wireless charging. 
The only drawback here is that though you will be able to  use the MagSafe charger with iPhone 8 and above, you would not get the snapping effect on the back of the iPhone 8 as you would with the iPhone 12.
Does MagSafe Work With a Case?
In short, Yes. But there are certain limitations to the experience. 
For example, there are many MagSafe compatible cases available on Apple and other brands like Belkin and Otterbox have started producing their own MagSafe accessories too.
The limitation here is that if you're planning on picking up a non-MagSafe case that does not have a magnet, then you're probably going to experience charging your iPhone wirelessly, sans the snap effect. Your iPhone will still charge by utilizing the Qi wireless charging capabilities, so there's no need to worry.
Takeaway
With Apple launching new products so often and pushing their wireless charging functionality to a whole new level, it's not a surprise that Apple has decided to sell the iPhone 12 without any charger. 
With the new iPhone 12, users can experience wireless charging while saving the environment at the same time. 
What do you feel? Is it a bit too much or are you open to change? Let us know in the comments below.
Also Read: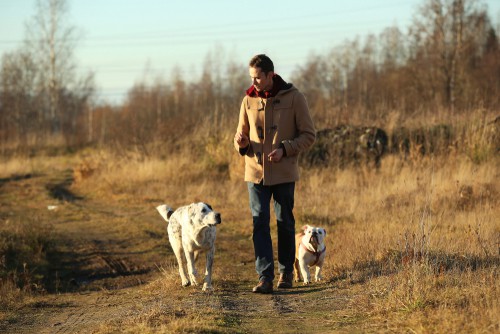 Based out of the UK, Pat is the youngest member of TheMiniBlog family and comes with extensive experience in all things Mini. He has been reviewing products for a while now and is well versed in everything related to mini gear and technology.