Aw…Not again! My iPhone 11's low battery and I'm in the middle an important call!
It is really an awful experience to have these horrible moments. Another awful moment is when you are about to finish a ranked game on mobile legends then suddenly the phone turned off because it is out of battery.
I'm sure you have experienced at least one of these and you can agree with me on that. But if you have an iPhone especially an older one, these can happen a lot during the day. Why do I know that? Because I am an iPhone user too and often, I would charge around 3 to 5 times a day just to fill my phone's juice.
However, there's always a solution to every problem of course!
So today I'll be sharing with you some of my best tips and tricks on how you (yes you!) can save or extend a little bit more juice on your iPhone battery. These tips and tricks are also easy to do and will not take a lot of your time (or even the whole day) Don't worry, some of these solutions will not cost an arm and a leg. Trust me.
Saving battery of your iPhone 11
Let's get started.
1. Turn off Wi-Fi and Bluetooth if it's not needed
One of the simplest and easiest way to save a little bit more of your iPhone's battery is to turn off Wi-Fi and Bluetooth when it is not being used. By doing this method, you are disabling your iPhone for using its receivers while looking for a signal. This reduces the phone's battery usage thus saving up more battery power. In order to turn off your Wi-Fi, follow this method below:
Go to your Settings application, tap on the Wi-Fi icon, then toggle the slider to off. Another way of turning off the Wi-Fi is by disabling it through the control center by swiping up. Although the catch here is that it will be turned off just for the rest of the day.
But if you want to use an Apple AirPods, Bluetooth speaker or headphone, you may want to just turn on the phone's Bluetooth capabilities. But if you want the best option among the two, just turn both off.
2. Dim your phone's Brightness
This is one of the most common reason as to why most phone depletes their batteries quickly. An iPhone or any other phone uses a backlight to display your phone's interface. Another great way to save or extend your iPhone's battery is to reduce or dim the brightness of your phone's screen. This reduces the power consumption of your phone's backlight.
In order to reduce or dim the screen, access it through the control center by swiping up and drag the slider down to your desired brightness.
But if you want to have more control over your phone's brightness, it is worth to consider this other method too. We also need to disable auto-brightness. To do this, we need to go to…
Generals -> Accessibility -> scroll down to display accommodations -> finally toggle or slide off the Auto-Brightness button.
This will give you full manual control over your screen's brightness. But do take note that the phone will not adjust your screen on any given situations. So, if you are outside and it is sunny, it will not increase the brightness. Same goes if you are in the dark. But overall, this is already a good and simple solution.
Read: Aipods Pro Super copy review
3. Limit your Location Services
Now let's move on to a slightly advanced solution. Now some apps have these features and most of the time it will run on your phone even if it's not in use. Or some apps will run location services while you are using it although you don't even need it. This greatly reduces the battery as the phone constantly receives and transmit information to the app. To do this, we need to go to 'Privacy -> Location Services' and here you can turn off or on the service as a whole or toggle them individually.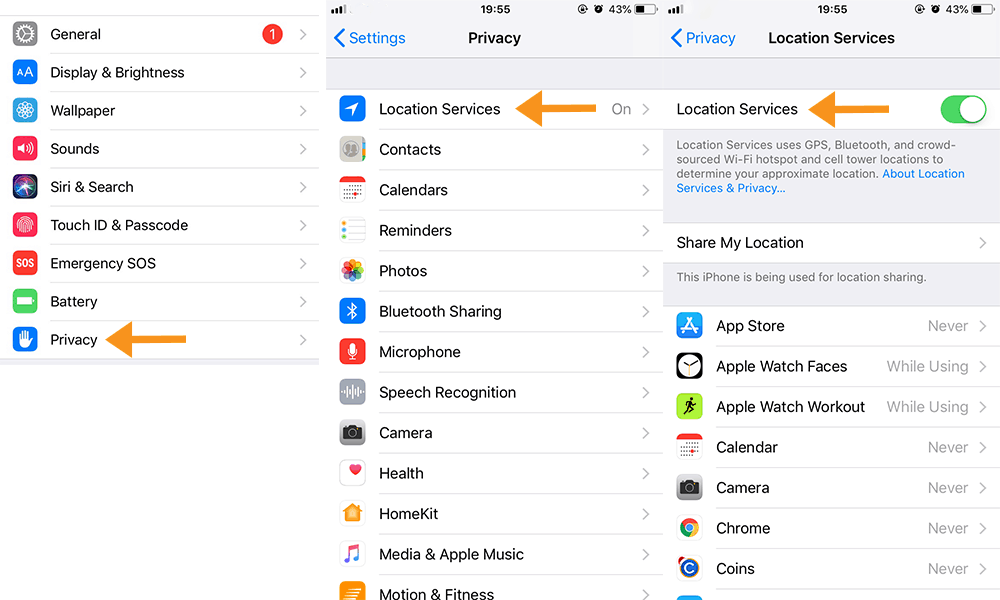 Although this is a great method that really serves well when saving or extending your phone's battery however, there are some apps that we need that requires this service such as Uber or Grab thus these maybe exempted.
4. Set your 3G/4G/LTE services properly
This is another factor when it comes to reducing your phone's battery life. Therefore, we may need another solution for this so hear me out especially if you have cellular data.
If you have your phone set to '3G' and unable to receive any signal, this might mean that you are in an 4G area or out of range thus the phone will continuously search for signal (and using more battery). The same goes with 4G too.
The solution is for you to determine if the area where you at has either 3G or 4G so that it will not hunt for signal. For example: You are in a shopping mall and apparently you have set your phone to 3G mode, but you are unable to receive any signal. Thus, you need to switch to 4G mode.
This simple solution saves you up battery as the phone will not continuously hunt or signals. You can even turn both off if you want a more optimal solution but at the cost of having no cellular data.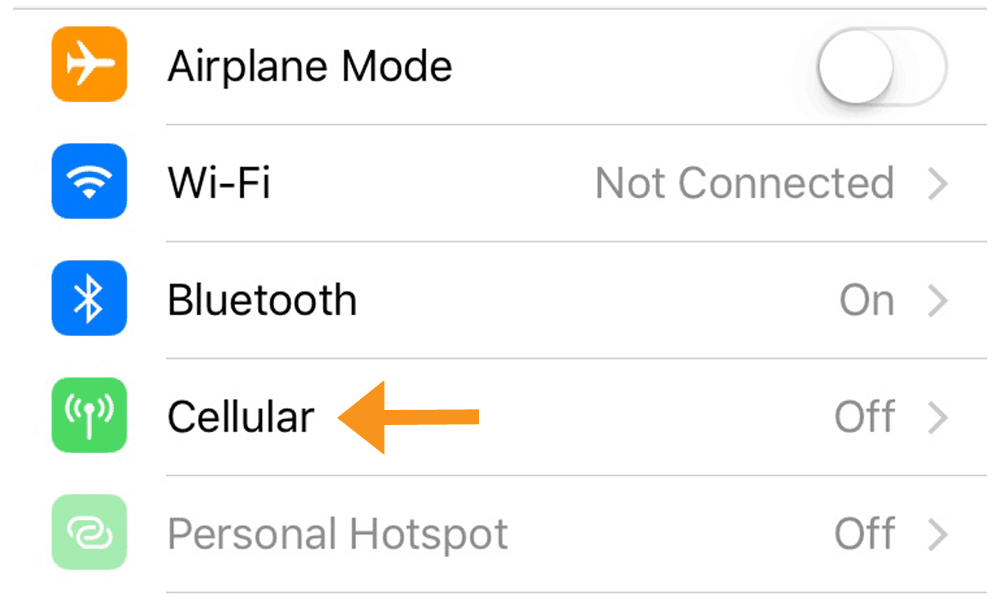 To access this, go to Settings -> Cellular Data (you can also toggle on and off your service here) -> Cellular Data Options -> Voice -> then choose between LTE(4G), 3G or 2G.
5. Consider bringing a power bank
If you really need to have your Bluetooth and Wi-Fi, location services, cellular data on plus have your phone's screen lit up all the way. But you really want to extend your phone's battery life. The best way to consider is to bring a power bank along every day.
Having a power bank with you always gives you an emergency power charge for your phone in case it starts to show you that it is low battery. It is always that handy to have one in your bag.
But a word of warning for you my friend, it is not recommended to use your iPhone while charging, although it is possible to do so but this might affect your battery's performance. Here's one of my best recommended power banks that packs a lot of power to keep your electronic devices up and running.
Please check out the Romoss RT10+ Power Bank: Check HERE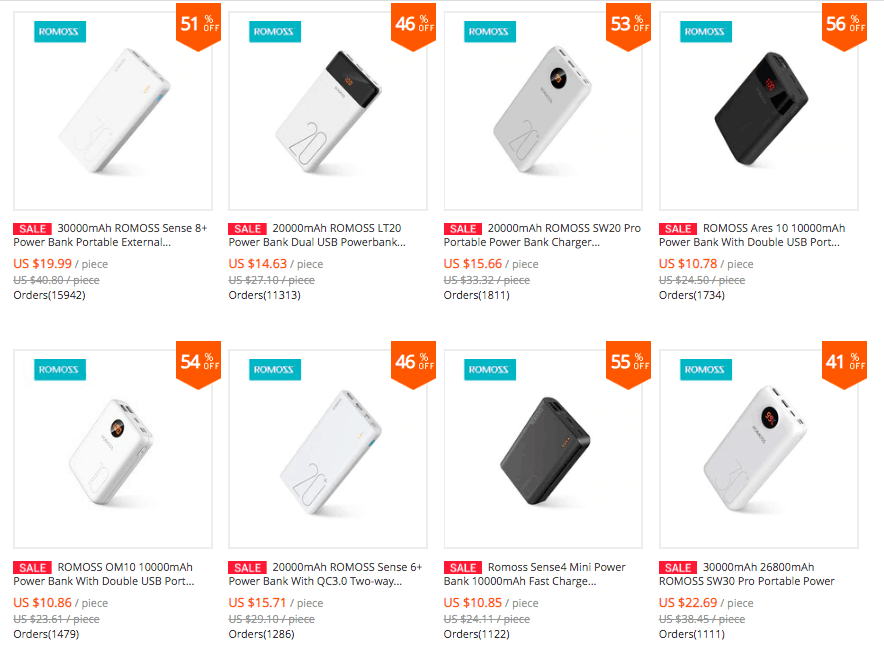 Or you can purchase this iPhone Battery case. No need worry anymore about carrying the powerbank around.
Saving iPhone 11 Battery
So, there you have it! The best tips and tricks that you can do to extend or save up your iPhone's battery. These methods are great and does do well with different types of iPhones that you have. Please let me know what's your experiences and if it works well with your iPhone.
Read also:
iPhone 11 Photography Tips for the Night
Tyrone Young is an award-winning author, researcher and the founder of TheMiniBlog. He has been a content marketer for over 10 years and his main goal is to provide readers with quick hacks, guides and reviews on everything Mini. Based out of the UK, Tyrone likes to take long walks on the beach and take care of his two puppies when he's not busy writing for