Looking for a guide on how to know if your iPhone is unlocked or locked? Well, you're at the right place. Here's a quick manual on how to know if your iPhone is locked or unlocked. Read further to know more about it. 
Now that you've got a new iPhone, you're ready to explore all of its features, apps, controls, etc. but wait, how do you know if it's locked or unlocked? Well, there are various easy ways to figure it out. 
If your iPhone is unlocked, you can use it with any network but if it's locked then you can only use one network. If you've bought your iPhone through a network at a discounted price, then you're likely to get a locked iPhone whereas if you've got it from the official Apple store at full price then you'll receive an unlocked one that can be used with any network. 
You can't determine if the device is locked or unlocked just by looking at it, as it looks very normal when it's bought. At times, the iPhone is locked for a particular period of time and is later unlocked after a contract when the consumer clears the entire bill. 
I ordered an iPhone through a network carrier at a discounted price for test purposes and later found out that the iPhone was locked and I wouldn't be able to change my network provider. Initially, it was frustrating but I later found out how to change the carrier by requesting the network provider. 
If you're struggling with something similar, check out here to find out how to know if your iPhone is unlocked or locked. There are a few simple ways to check that can be done at the comfort of your home. 
Recommended Read: How To Start Your Mac In Safe Mode
How To Know if Your iPhone Is Unlocked Or Locked
Checking iPhone is Locked or Unlocked Through Sim Card
There are a few different ways that you can check to see if your iPhone is locked or unlocked through your SIM card 
The first thing you can do is try to make a phone call with the SIM card. If the iPhone is locked, you will be unable to place the call and will receive a message saying that your SIM card is unsupported.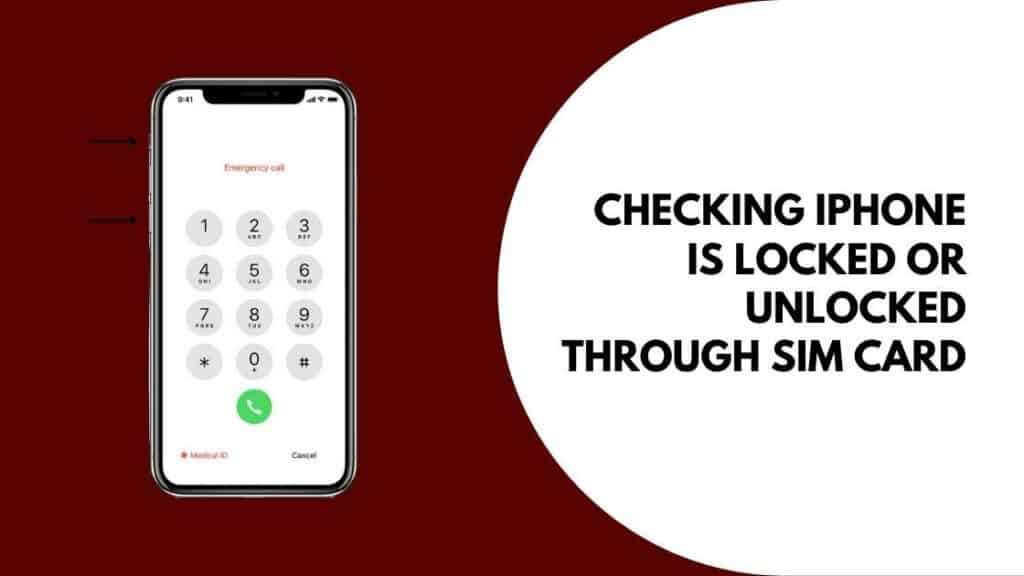 If you have an iPhone 5S or later, another way to check is by using the Emergency SOS feature.
For this, you need to press and hold the side button and volume button simultaneously for 2 seconds.
Then, continue holding the side button while dragging the emergency SOS slider.
If your iPhone is locked, you'll see "Emergency Calls Only" on the screen of your iPhone. 
You can also try inserting a new SIM of a different network and wake your iPhone up by pressing the sleep/wake button on the right side of your iPhone. Try to make a phone call to see if the new SIM card is working. If it doesn't, it means that it's locked. 
At times, the carrier services allow you to unlock the iPhone on making a special request. You can also use third-party services like Doctor SIM to unlock your iPhone. 
How to Check if an iPhone is Unlocked in Settings
Checking if your iPhone is unlocked or locked in the settings is probably the easiest and the quickest way. However, with time and iOS updates, this seems to have become increasingly inaccurate.
People using iOS 13 and above have complained that it doesn't show the right information. However, you can always shoot your shot because it's extremely easy!
Follow the steps below to check if your iPhone is locked or unlocked through settings: 
Wake your iPhone by clicking on the wake/sleep button on the right side of your iPhone and go to the Settings app.
In Settings, go to Mobile Data and further into Mobile Data Options. 
In case the language on your iPhone is set to American English then instead of Mobile Data, you'll find Cellular and Cellular Data option. In the UK you'll find an option called Mobile Data Network or Cellular Data Network.
If you find it then your iPhone is unlocked and if you don't see any Mobile Data Network option then the iPhone is locked. 
How to Check if your iPhone is Locked using your IMEI Number?
Unlock your iPhone and go to Settings, scroll down to find General and tap on it.
In General, you'll find About, tap on it and now you can scroll down until you find your IMEI number. 
​​You may notice a second IMEI listing if you have an iPhone X or later. If this is the case for you, make a note of the second IMEI number; you'll need it later.
Also note down your iPhone's Serial Number, which can be found at the top of this About screen.
Now, you'll have to open a web browser on your computer and visit IMEI Info or iPhoneIMEI. You'll find a form that you'll need to fill out with all the required information and submit.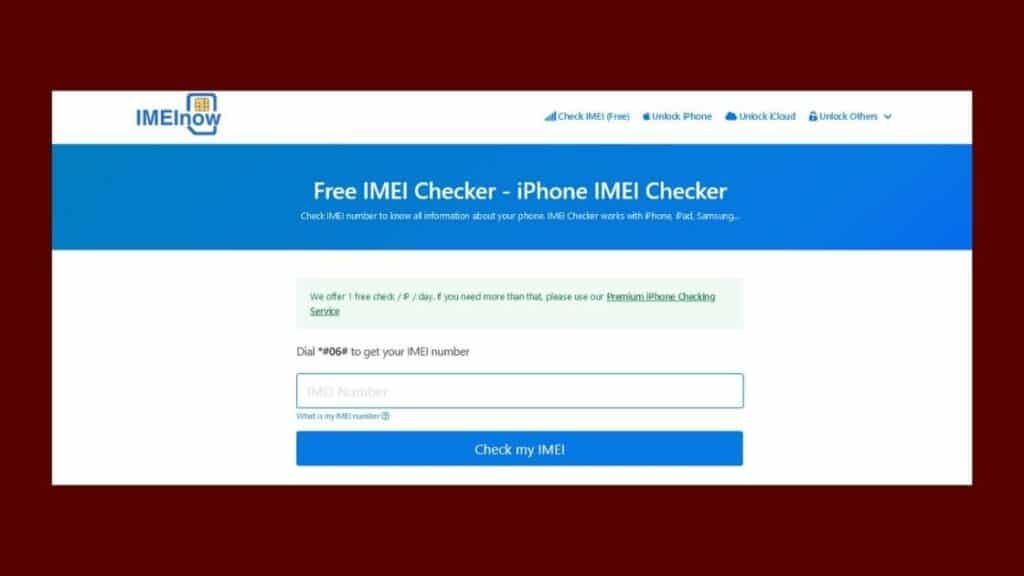 These websites are highly guarded so you might need to solve a captcha to prove that you aren't a robot. After solving the captcha, you'll be led to a page with all the information about your device which will also tell you if your iPhone is locked or not. 
This process seems a little complicated but it's one of the most trustworthy ways to know if your iPhone is locked or not. For all my trial iPhones, I personally have used this method to find out if they're locked and if the information provided is most likely to be accurate. 
Using an Online IMEI Checker to Know if the iPhone is Locked
Answer: An IMEI checker allows you to enter your iPhone's IMEI number in order to determine if it is locked or unlocked. If your iPhone is locked, the checker will tell you which network it is locked to.
You can also use an IMEI checker to find out the original owner of the phone and other information about the phone.
Once you have the IMEI number, enter it into an online IMEI checker. There are a few different websites that offer this service but you'll have to be very careful as to where you're entering your IMEI number as it's an extremely personal and important number that can reveal your personal information. 
Some of these online IMEI checkers can charge a fee, of up to 3 dollars to check if your iPhone is locked on unlocked. Hence, we're suggesting a website that is safe and also free.
Contact Your Network Carrier to Know If your iPhone is Locked or Not
This is an easy method to know if your iPhone is locked or unlocked but it might take a while. You can get in touch with the network carrier provider after that you'll be confirmed about the situation of your iPhone if it's locked or unlocked but they might take some time to get back to you.
These network carriers will need the IMEI number of your device and also the serial number at times so make sure you keep them handy.
FAQ's
What's the Difference between Unlocking and Jail breaking an iPhone?
Jail breaking an iPhone means freeing the device from its manufacturer's restrictions. This can be done by installing a software application that exploits security vulnerabilities in the device's operating system. 
Unlocking an iPhone means making it usable on any cellular network, regardless of the carrier that originally sold it. Normally, iPhones are locked to a specific carrier and will not work with any other carrier's SIM card.
What Is the Disadvantage of Unlocking an iPhone?
If you unlock your iPhone, you will no longer be able to use it with your carrier's network. This means that you will not be able to make calls, send texts, or use data until you switch to a compatible carrier. In addition, unlocking an iPhone usually voids the warranty, so if something goes wrong with the device after you unlock it, you will likely have to pay for repairs out of pocket.
Is It Legal to Unlock My iPhone Myself?
Yes, it is legal to unlock your iPhone yourself. However, you should be aware that unlocking your iPhone without permission from your carrier may violate your contract terms and could lead to service cancellation.
Takeaway
Unlocking an iPhone is a process of removing the SIM lock that is imposed by carriers. This lock prevents you from using a SIM card from another carrier. There are several methods of unlocking an iPhone, but the easiest way is to use a third-party unlocker service.
If you decide to unlock your iPhone yourself, be sure to research the process thoroughly and follow the instructions carefully. Also, remember that unlocking your phone may violate your contract terms with your carrier and could lead to service cancellation.
Hope you have got an insight on how to know if your iPhone is unlocked or locked. Do let us know if it was helpful in the comments below!
Also Read: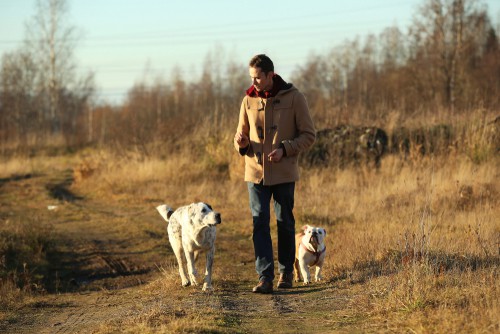 Based out of the UK, Pat is the youngest member of TheMiniBlog family and comes with extensive experience in all things Mini. He has been reviewing products for a while now and is well versed in everything related to mini gear and technology.