AirPods Max Clone Review 2022
Clones of Apple products can be found all over the world, and China is one of the places where we can get things that are similar to the originals, at least in appearance. We've managed to get a clone version of the Apple AirPods Max.
So, let's have a look and see how closely it resembles the original version.
Recommended Read: Fake AirPods Pro Review | Best Fake AirPods Pro (Nov update)
AirPods Max Clone Review
What's in the box?
Clones are known for having some of the most intriguing packages. I always look forward to receiving clone goods and inspecting the packaging. And when it comes to Apple clones, it's evident that they won't be able to match Apple's packaging competence simply because clones must minimize costs.
So, when I originally received the P9 AirPods Max clone, my first thought was that the outer packaging wasn't that great. Although it had a smaller packaging than Apple's AirPods Max, it had a comparable appearance. The clone came in an all-white package with two sides featuring images of Apple's AirPods Max. On both sides of the box, there's some "Model: P9" branding.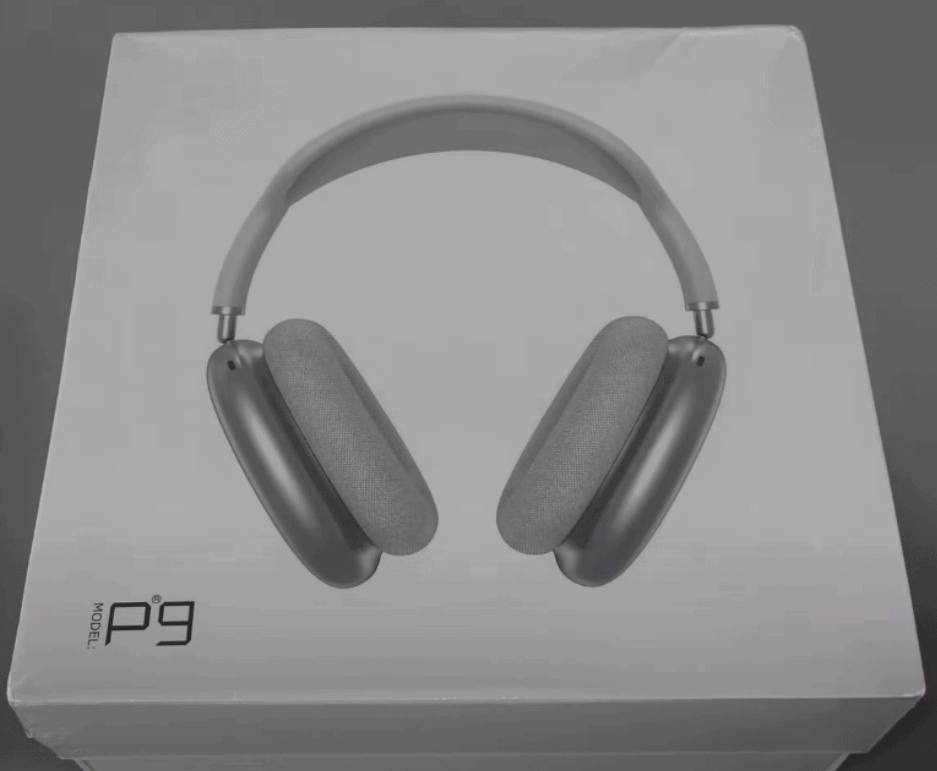 One thing I noticed is that the images on the clone product have been somewhat modified to avoid copyright/trademark issues. There were also certain features and trademarks on the back. Even if this is a clone, it is still a genuine product and not a counterfeit.
When you open the outside box cover, you'll read the message "WIRELESS STEREO HEADSET, ENJOY MUSIC",(hopefully the device stays true to its message). After removing the box lid, you'll find the clone headphones within a plastic cover, in the most simple packaging ever for a product.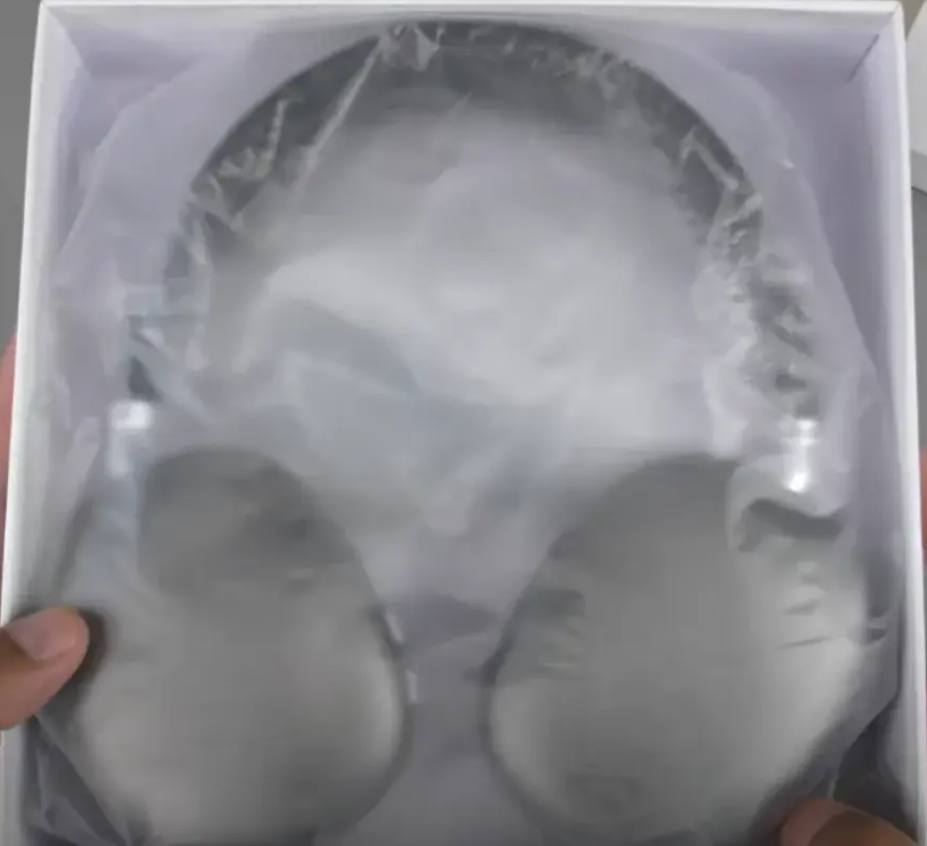 When you take the headphones out, you'll notice another little plastic pouch containing a headphone jack cable, a micro-USB charging cable, and a User Documentation slip and picture of Tim cook staring at you (Just kidding).
Design
Moving on to the headphones' design and construction quality. Removing the headphones' plastic cover reveals some of the cheapest-feeling headphones I've seen in a long time. I was a bit amazed by how cheap and poorly constructed they were.
Except for the ear cups, which are most likely made of a faux leather substance, these are made of plastic. And touching and experiencing them makes them feel hollow and plasticky. The finishing is tacky, with the headphone jack port, SD card slot, charging port, and buttons all looking and feeling like a cheap children's toy. I felt horrible looking at the headphones.
Even though I loathe the fact that the genuine AirPods Max are so expensive, they are without a doubt one of the best-looking and feeling headphones I've ever seen. These clones are the opposites of the genuine AirPods Max; they are cheap, plasticky, and lightweight (which is a good thing) in comparison to the genuine AirPods Max's premium, metal, and weighty design and build.
The design, on the other hand, is identical to the genuine AirPods Max, but to save money, the P9 clones use standard foam ear cups rather than Apple's cloth-like ear cups. And they are nice to the touch, but they will not last long after being used, as is the case with any inexpensive headphones.
The headphone hinge can be slightly modified, but it feels as if it will break at any moment. It will also be exceedingly unpleasant if your head is too big or too little. When it comes to the bundled accessories, both cords are of poor quality, and the charging cable is extremely short.
These are some of the cheapest-feeling, poorly-constructed headphones I've seen in a long time. Even at the cheap price, they are being sold for, things feel or look so unpleasant that it's awful that they are. They simply spent all of their limited R&D funding figuring out how to replicate Apple's design and called it a day. Apart from the appearance of the headphones, they definitely did not put forth any effort.
Functions and Use
Now comes the important part, When I first turn on the headphones and set them in Bluetooth mode, they are not instantly recognized by my iPhone. Instead, I have to go into my iPhone's Bluetooth settings and manually look for and link the headphones. This has to be done every time which becomes annoying after some time but I shouldn't have expected more for the price.
Once linked, a voice in the headphones (which sounds like a faraway relative of Siri) will inform you that the headphones are Bluetooth-enabled. You may also use an aux wire to connect your phone to the headphones, or insert an SD card and listen to music from there.
These headphones provide you more alternatives for listening to music and will work with almost any device that has a headphone socket or Bluetooth. Even Apple can't accomplish it, so thanks to the P9 AirPods Max Clone.
Finally, this headset has four buttons. A power button that also toggles Bluetooth, AUX, and SD card. If you press and hold the skip track and previous track buttons, they also function as volume rockers. For good measure, there's also a play/pause button.
That's all there is to it in terms of functionality, and I must say I'm impressed. Budget/affordable products always have far more features than expensive products. This is also true for cell phones; more expensive smartphones do not include a headphone jack, but practically all inexpensive smartphones do.
Performance
Headphones are devices used to listen to music, so let's see how these P9 AirPods Max clones fare in terms of audio performance. And, to be honest, they don't sound as horrible as I expected. I expected the audio quality to be just as bad as the construction quality. To be honest, it performs admirably for the price.
It gets quite loud, however, there is a lot of distortion when you turn it all the way up. So, for the optimum listening experience from these AirPods Max clones, I recommend keeping the volume between 50% and 70%.
The bass is adequate but muddy, and the treble is excellent, becoming harsh only at high volumes. The mids are also clear. It's not the same as listening to good headphones, but if you're a casual listener, you won't notice much of a difference in sound quality.
Battery
The P9 AirPods Max clones have a 400 mAh battery, which is equivalent to about 10 hours of battery life. In my viewpoint, this is reasonable battery life, and given the price, it is actually rather good. The rated charging time is 2 hours, which is long but in line with most headphones.
The one thing I don't like about these headphones is that there is no battery life indication, which means you'll never know when they'll run out of juice. On the other hand, these headphones can be powered by your phone via the aux wire, so you don't have to worry about running out of battery.
Specifications
| | |
| --- | --- |
| Model Name | P9 TWS |
| Type | Bluetooth Headphones |
| Speaker Driver Diameter | 40 mm |
| Frequency Range | 20Hz to 20,000 Hz |
| Sensitivity | 105±3db |
| Max Output | 5mW |
| Resistance | 16Ω |
| Impedance Range | Up to 32 Ω |
| Bluetooth Transmission Distance | 10m |
| Battery | 400 mAh |
| Charging Port | Micro-USB |
| AUX support | Yes |
How to spot fake AirPods Max?
While the AirPods Max clones look pretty believable, there are actually quite a few ways you can determine whether they're fake or not.
The overall quality of the materials used to make replica AirPods Max headphones is sub standard and just by feeling the device in your hand you'll know if they are legit or not. Authentic AirPods Max units have a premium feel to them and are built from high grade materials.
Another way to spot fake AirPods Max is by testing out the battery life. Replica headphones would last for a meager 8-10 hours whereas original Apple AirPods Max have a battery life of roughly 20+ hours.
The position of the buttons on the AirPods Mac replica units would not be on point with the original and even the quality of these buttons is pretty bad and you'll notice the difference from the moment you switch on the headphones.
Finally, original Apple AirPods Max are priced at $550 and anything you find online for under $150 would be a replica and not the original thing.
Takeaway
These AirPods Max clones are a perplexing product line. They are inexpensive but provide good sound for the price. They look and feel poor, and they could break at any moment. They also lack features like automatic connectivity, a battery indicator, and software support.
In reality, these are just a basic set of headphones that have been modeled after the original AirPods max that plays music through Bluetooth, AUX, or SD card. I believe these are first-generation clones, and you will soon see precise look-alikes. I'm sure there will be better AirPods Max clones in the future that look and feel better, and possibly function better as well.
Honestly saying, I would never recommend them because you can get far better headphones for a lot less money. I would only recommend them if you are attempting to prank/impress someone. If you wish to cheat someone, you may acquire these for a very little price.
Also Read: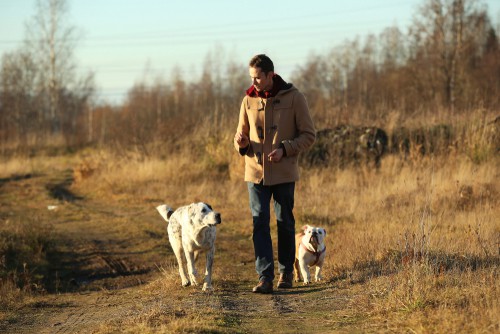 Based out of the UK, Pat is the youngest member of TheMiniBlog family and comes with extensive experience in all things Mini. He has been reviewing products for a while now and is well versed in everything related to mini gear and technology.