How to Report Spam Texts on an iPhone in the UK 2022
*Beep Beep* Yes it's your phone with another random spam text from local scammers trying to get your information. They can really hit the wrong nerve when busy with your work and these unwanted messages pop up. 
I believe any interruption during your productive hours is a hindrance that should be removed to ensure you reach your goals, with notification being the most common thing that stops your flow. Especially when it's someone trying to sell you something you don't want. Now how do we prevent this?
The sad thing is there is no absolute way of stopping these spammers, but I've researched some methods that can help you minimize the number of spam texts you receive on your iPhone in the UK.
So let's get started with How to report spam texts on an iPhone in the UK.
Recommended Read: How Much Does the iPhone 12 Cost in the UK
How to Report Spam Texts on an iPhone in the UK
This is rule number one, if you receive a spam text, you do not reply to a spam text, you do not click on the link provided in the text.
If you feel unsure about any text if it's spam or not, wait for a bit before replying, see if you receive a second text following up the previous one or research the number on a caller ID to see if someone else has reported that number as a spammer before.
So, on that note, let's get into how you can report spam texts/messages on your iPhone while living in the UK.
Enable the Spam Filter on your iPhone
iPhone has an in-build spam filtering program that you can enable directly from your iPhone. Here's how you set it up.
The spam blocking option on Apple iPhones is basic compared to what an android based phone has. It will block any unknown number that is not saved in your iPhones contact list, this can be quite a problem if you are expecting a call for a delivery or bank service.
To turn on this service on your iPhone.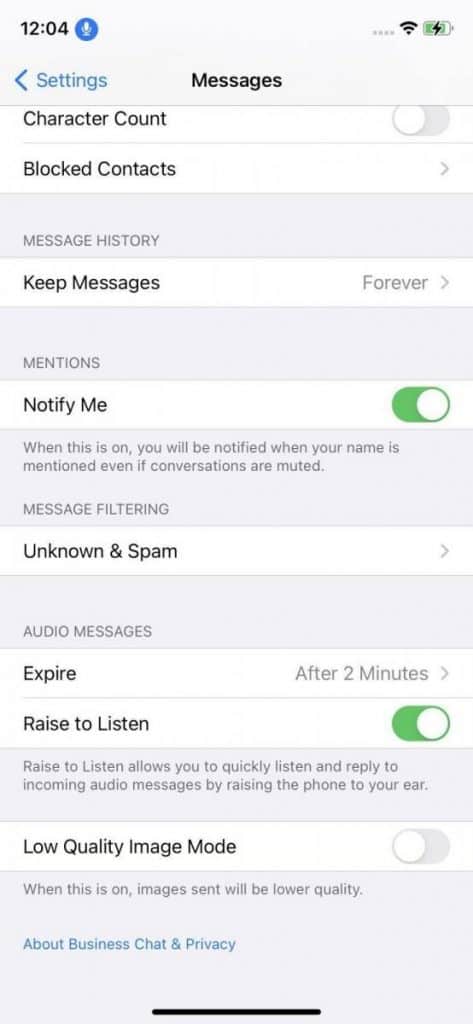 Go to Settings on your iPhone.
Scroll down to the Messages Setting.
Turn the "Filter Unknown Senders" toggle switch on 
How to Block Specific Texts on your iPhone
Once you receive a spam text, you can tap on the number and block it from sending you unwanted text in the future.
Go to Messages and Open the spam text.
Tap on the user icon found on the top of the screen.
You will now be able to see the Block This Caller option.
Click on it to Block the Spammers number and you're good to go. 
To report an iMessage that has spammed you, search for the report junk option that will provide you with a link under the spam message. Tap the message to get the delete option. Then tap on the report junk option.
Block Spammers Through your Carrier
Most of the top carrier services in the UK like EE, Vodafone, O2, offer spam blocking services. If you visit your carrier's site, you will be able to find details about the free blocking services as well as the for-pay security services by the carrier. 
Blocking Spam Using A Third-Party Service
If you are being bombarded with spammers every day and don't know what to do about it. Even after trying the steps above, the best option is to try a third-party service that provides anti-spam and caller ID. Most of them aren't for free but they do provide a trail, so you can check it out and see if it can help you solve your spammer problem. 
How To Recognize a Spam Message?
It's quite difficult to tell apart between a scammer and a legitimate company doing their rounds of promotional texts. In the present modern-day world, almost everyone uses a smartphone with internet connectivity that can help scammers take advantage of your phone. Once they get to access it is very easy for them to take your money from your account.
These scammers grow smarter every day where you might even mistake them for a legitimate organization that's trying to reach you via text. This is possible using identity masking technology that changes the name sent to the caller ID on your Apple iPhone. This is commonly known as number spoofing. 
It is always best to check the number online to see if it's legitimate or check the company they say they're from. It is not the first time they're doing this so there is high chance people have reported these scammers. You can also visit the website of the company where they say they're from and contact them directly regarding the message. Do not by any chance click on the links provided, that is all it takes from them to plant spyware into your phone.
Report It To Your Service Provider
If you repeatedly get calls from a certain company every other day, you can report that company to your service provider that they're sending and making nuisance calls and texts. You also report the number to TPS, Ofcom or ICO. 
ICO has the authority and power to fine solicitation companies that harass people by calling them frequently selling products. They can find these companies upto five hundred pounds that cross the line and break the rules set for unsolicited texts.
Sending any form or unsolicited texts are considered illegal in the UK, if you want to stop a certain company that's troubling you. You can report them to the Information Commissioner's Office.
Report The Spam Using Dedicated Number For Texts
This is one of the easiest ways to report a spam text to your cell phone service provider directly. No matter which operator you are using in the UK, all the operators use 7726 as the code for you to report spam texts. This service is absolutely free of charge as this helps the network get rid of these spammers and provide a better service to their customers.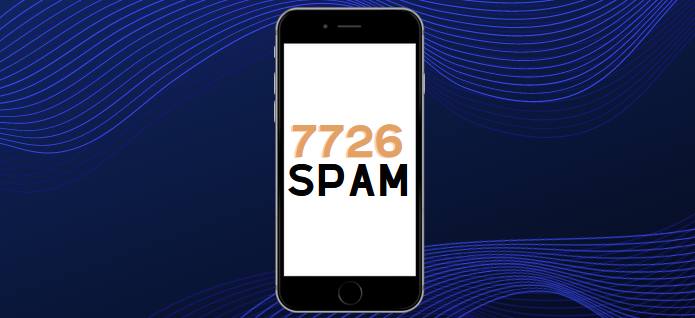 This tool has been put together with the help of all the mobile operators in the UK. This tool in real time collates all the info from the 7726. This means the operator can take immediate action to block the number that is creating spam text in their network.
So if you receive repeated unwanted texts from a particular number, just forward the text and number to 7726. The rest will be handled by your network operator. 
Do's and Don't with Spam Texts
Do Not Reply Directly To Spam Texts – This may be the third or fourth time I'm telling you this, but do not reply back to these numbers. If you reply to the number this lets the spammer know that your number is active and genuine to prob. They sell your number online to whomsoever they like, taking away your privacy and peace. 
Value your personal information – Even your date of birth is highly sensitive info that you shouldn't disclose to anyone. The whole point of these texts is to convince you to give out your personal info. All legitimate companies request your personal info via email and never through texts. If you still have doubts, check the number online, call them on the number on the website and check it for a genuine inquiry. Your personal info can be sold for money so value it like it's money.
Never click on the Link – I'm sure you've received texts saying you've won a gift voucher please click on the link to accept it and the link will expire in 24hours. This is probably the easiest way most people get trapped. Once you click the link malware is installed and is used to collect your personal info. Once the malware collects the info, it is sent to a spammer who sells it online for money. 
Check Your Phone Bill – It takes only ten mins to go through your phone bill and this can save you from spammers. If you feel the charges are off, call your network operator and check if your number is sending out spam texts. This is possible if malware or a virus is planted in your phone from the spam text.
Add your number on the National Do Not Call Registry – This is a fail-proof plan that provides the best results to stop spam calls and texts. Reporting to the federal trading commissions national do not call registry opts you out from getting any telemarketing calls. 
FAQ's
What do I do if I've given away my information?
You can't change your personal information like your date of birth or name but you can change account credentials and other banking info that the spammer can't take advantage of. Check above on how to identify a scammer or spammers to avoid this mistake in future. Also, report the number to your operator.
If I Change My Number To A Different Carrier Will It Help Reduce Spam Texts?
Though your provider has changed, your number has not, the spammer will be able to send texts regardless of the network. Another way is by getting a new number and not sharing it online or with anyone other than the people you want to be contacted via texts.
Takeaway
Receiving spam messages and texts are really annoying, luckily there are a couple of ways you can stop receiving spam messages.
I hope this article helped you report/stop receiving spam messages on your iPhone. Check out our other iPhone related articles on TheMiniBlog.
Also Read: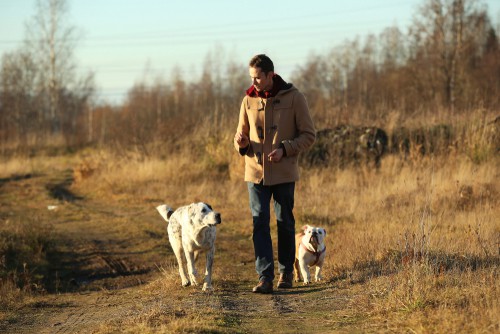 Based out of the UK, Pat is the youngest member of TheMiniBlog family and comes with extensive experience in all things Mini. He has been reviewing products for a while now and is well versed in everything related to mini gear and technology.