What are the Best Alternatives To Magic Mouse 2
Apple's Magic Mouse is by far one of the sleekest multi-touch gesture mice in the market that is both rechargeable and is the perfect addition to your Apple Ecosystem. Unfortunately, the futuristic Magic Mouse 2 is not meant for everyone as many would prefer using something a bit more traditional.
Yes, the Magic Mouse 2 is a nice device to use and easy to hold, but it does lack a lot of features that other brands offer. So, if you're not pleased with the mouse that came with your Mac, then you definitely should invest in something else.
To make it easier for you, I have created this list of the best alternatives to Magic Mouse 2, they are:
Logitech M720
SteelSeries Rival 650 Quantum
AmazonBasics Wireless Trackball Mouse
Logitech Pebble M350
Logitech MX Master 3
VicTsing Pioneer Wireless
Top Alternatives to Magic Mouse 2
When it comes to picking up a good mouse, it's all down to personal preference. The only goal here is to get the mouse that has all the features you're looking for.
In my opinion, the Logitech M720 is far superior to the Magic Mouse 2 and that's mainly because you're able to pair it with 3 devices simultaneously, which is not the case with Apple's Magic Mouse 2.
If you're looking for something that feels good, looks good and can get the job done, then read on to see what we have in store for you.
Best Alternatives to Magic Mouse 2
Features
Ideal For
Logitech M720
Impressive 24 month battery life;
Connection with 3 computers;
10 million clicks
All Users, Best Alternative to Magic Mouse 2
SteelSeries Rival 650 Quantum
8 Zone RGB lighting;
256 possible customization's for weight and balance of the buttons;
TrueMove3+ and Secondary depth sensor;
Rapid charging capabilities
Professional Gamers
AmazonBasics Wireless Trackball Mouse
2.4GHz wireless connection;
9m wireless range coverage;
Thumb trackball
Budget Choice
Logitech Pebble M350
Connection with 2 computers;
Battery life of 18 months on a single AA battery;
Wireless Bluetooth + USB receiver
Dual Connections
Logitech MX Master 3
Flow technology, can connect up to 3 Mac's;
Display Launchpad and Mission Control;
Electromagnetic scroll wheel
Precision Work & Gaming
VicTsing Pioneer Wireless
2.4GHz USB/Bluetooth connectivity;
Connection with 3 computers;
Battery life of 12 hours from 2 hour charge
Continuous use & Multi-tasking
Logitech M720
The Logitech M720 Triathlon is a budget friendly wireless mouse that is built for endurance. This Bluetooth mouse is built to withstand up to 10 million clicks and is pretty efficient thanks to its 24 month battery life.
This mouse is considered to be the best alternative to the Magic Mouse 2 mainly because you can pair it with up to 3 computers. You're able to toggle between the computers with the touch of a button located on top of the mouse. 
You're provided with hyper-fast scrolling capabilities and additional functions such as instant-stop or click-to-click scrolling which increase the precision of the mouse.
The M720 is crafted for right-hand users and features a full rubber body allowing you to rest your palm comfortably while using it. You can use the M720 with any iPad running iOS 13.1 or later, Mac's running macOS 10.13 or Windows 10 devices.
Point to Note: If you're using this mouse with your iPad, then you will have to enable "assistive touch" so you're able to point, click and scroll with the M720.
SteelSeries Rival 650 Quantum
SteelSeries have been making some pretty impressive gaming mice off late that offer zero lag and pin-point crosshair placement.
One such masterpiece is the Rival 650 Quantum, a wireless gaming mouse that uses the most advanced sensors SteelSeries has to offer, making it one of the best alternatives to the Magic Mouse 2.
Yes, ideal for gamers doesn't necessarily mean it's only meant for them. Instead, think of it as a really good mouse that's suited for everyone but offers a little more for gamers who are looking to replace their Magic Mouse 2.
With the Rival 650 Quantum, you are allowed up to 256 different personalized customization's for the weight and balance of the buttons, so even the pickiest gamer remains satisfied.
Combine that with TrueMove3+, a second depth sensor and 8 zone RGB lighting and you got yourself a mouse that can outshine the Magic Mouse 2 on any day.
There's even a pretty powerful battery under the hood that permits around 24 hours of gaming on a single full charge and with Rapid Charging technology, you will be able to use the Rival 650 for 10 hours from a single 15 minute Rapid Charge.
AmazonBasics Wireless Trackball Mouse
The Wireless trackball mouse from Amazon is one of the more affordable Magic Mouse 2 alternatives in the market. At literally half the cost of your Magic Mouse 2, the Wireless trackball mouse is ideal for desktops and is compatible with macOS 10.11 and above so you can certainly pick one up to use in place of your Magic Mouse 2.
This alternative to the Magic Mouse 2 offers 2.4GHz wireless connection that provides you with a quick response rate and virtually no lag.
The smooth-scrolling trackball on the side allows you to have improved control over your games and alleviates any wrist pain you might have gotten from using the Magic Mouse 2.
The buttons on this mouse are programmable and can be used while configuring applications or games on your computer.
Another brilliant fact about this wireless mouse is that you can use it connected to your computer from a distance of up to 9meters away making it best suited for office meetings, presentations, multi-screen setups and more.
Logitech Pebble M350
Another fine Magic Mouse 2 alternative from Logitech is the Pebble M350. This modern, slim and pebble shaped mouse stands out mainly for how simple it is to use and how easy it is to carry around. It's an extremely silent mouse with over 90% noise reduction on the clicks making it perfect for working late at night.
The M350 comes with Dual Connectivity, which means that you're able to pair it with 2 devices wirelessly or via the USB receiver. You can also expect the Pebble to stay powered on for up to 18 months on a single AA battery so there's no need to worry about your mouse dying while you're in the middle of doing something.
The Logitech Pebble M350 comes equipped with a magnetic key plate and uses high-precision optical tracking that improves the accuracy of your cursor.
You can either pair this mouse with your Mac using the USB receiver and have the mouse paired with a Windows PC using the mouse's built-in Bluetooth capabilities.
Logitech MX Master 3
The Logitech MX Master 3 is by far the best under £100 alternative to the Magic Mouse 2. It's one that can seamlessly blend into the Apple ecosystem mainly thanks to the Mac and iPad advanced functionality. It's the only mouse on this list that has an electromagnetic scroll wheel that uses controlled electromagnetic pulses allowing you to shift between modes easily.
It has an ergonomic design that suits the shape of your palm and features perfectly placed thumb controls allowing you to play games more intuitively. Logitech seems to have this whole multi-device functionality figured out, here you're able to connect up to 3 Mac's at once using Flow.
The easy gesture controls allow you to move the mouse easily so there's a seamless switch between desktops. These same gesture buttons also provide you access to the display launchpad and Mission control, all you'd have to do is tap on the gesture button and voila.
You can expect to pair this mouse with a range of devices from Windows to Mac and even iPad's.
VicTsing Pioneer Wireless
The VicTsing Pioneer is a wireless ergonomic mouse that aims at providing you the best grip possible without causing your hand to sweat or cramp up. This mouse does not come with USB-C, but rather uses a micro USB port to stay charged. VicTsing has guaranteed that the batter will last up to 12 months from a single 2 hour recharge.
It comes equipped with 2.4GHz USB and Bluetooth allowing you to connect it to up to 3 devices at the same time. So if you have a Macbook, Windows PC and an Android tablet, then the Pioneer wireless will allow you to control all three devices by switching through them with the click of a button.
There's an additional thumb wheel located on the left side of the mouse, this permits you to scroll from left to right apart from the traditional up to down. So if you're someone who has wrist problems, this mouse will let you navigate your screen without straining your wrist.
Takeaway
From this list, it's evident that the one which is most likely the best alternative to the Magic Mouse 2 is the Logitech M720. It's affordable and versatile making it one of the best wireless mice we have used so far.
If you're looking for something that feels and looks similar to the Magic Mouse then the only option available is the Logitech Pebble. Though it's not a touch device, the super quiet clicking mechanism and the low profile make it an easy to use mouse for left handed or right handed people.
Finally, for all you gamers out there, the most ideal mouse to replace your Magic Mouse 2 will be the SteelSeries Rival 650. Oh boy, this is one affordable gaming mouse that has extremely low input lag and improved accuracy so you never miss a head-shot while playing COD.
Also Read: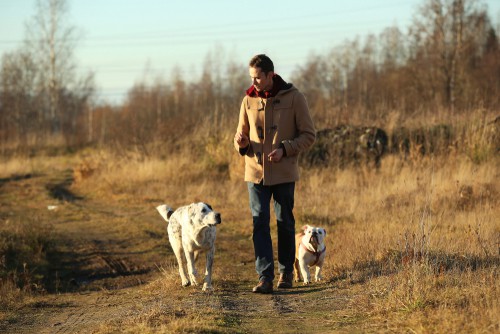 Based out of the UK, Pat is the youngest member of TheMiniBlog family and comes with extensive experience in all things Mini. He has been reviewing products for a while now and is well versed in everything related to mini gear and technology.